2020 HOLIDAY GIFT GUIDE
Looking to brighten the holiday for the gardener or heirloom enthusiast in your life?
Introducing our very favorite gifts for 2020, from stocking stuffers to gestures of generosity and garden must haves.
Hit the pink links for more information on each item!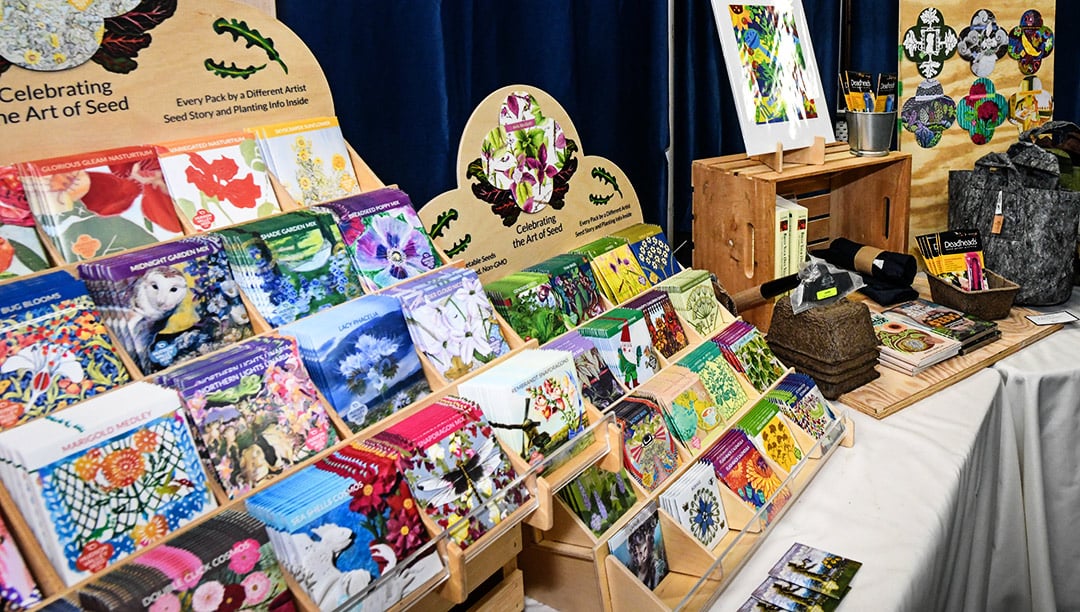 Art Packets from Hudson Valley
Easily among the most beautiful seed packets we have ever seen.
Each year, Hudson Valley Seeds commissions contemporary artists from around the United States to tell the story of a particular seed variety.
That art and those seeds combine to create an Art Pack, a unique celebration of the diverse stories of seeds and their stewards.
A truly sustainable pair of socks! All of the organic cotton that Harvest and Mill uses is grown, spun
and manufactured in the USA. Independently sewn in Oakland, Berkeley and San Francisco - all within 20 miles of Harvest and Mill's studio in Berkeley.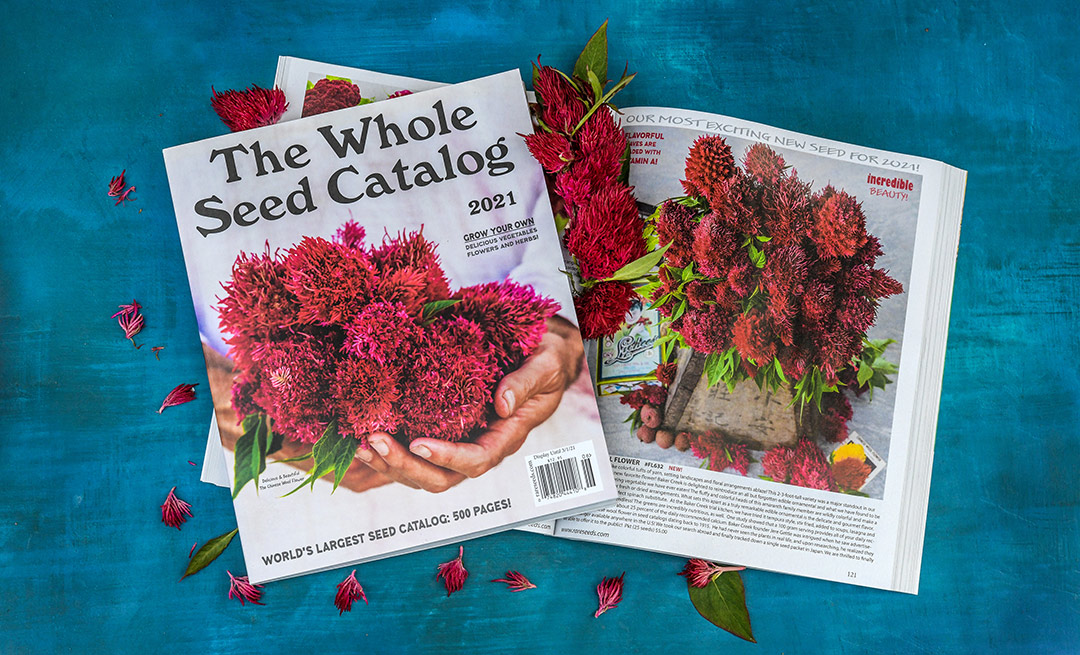 The Whole Seed Catalog has come to be regarded as the preeminent resource for amazing heirloom/open-pollinated seeds,
as well as cutting-edge information for and about the pure food movement. This 500-page catalog is bursting with exciting new heirloom varieties from around
the globe, plus recipes, articles, advice on growing and saving heirloom seed, and comprehensive histories of precious heirloom strains. The catalog is available
on our website, but for guaranteed delivery in time for Christmas, we recommend that you look for it on newsstands, bookstores and selected retailers.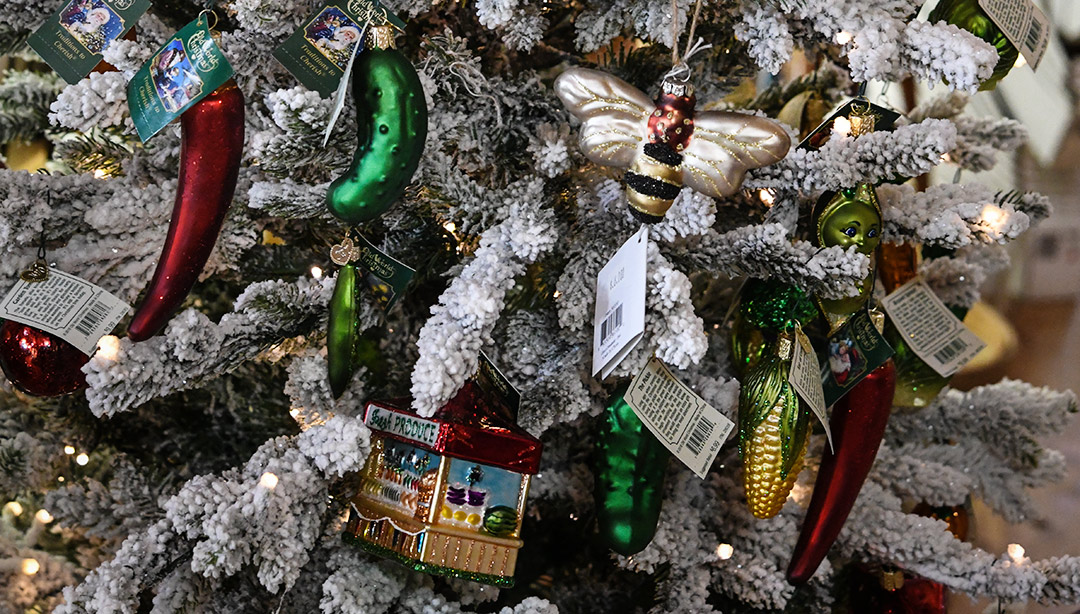 Homefolk Blown Glass Garden Inspired Christmas Ornaments

We love these vegetable blown glass Christmas ornaments!
A perfect stocking stuffer and a fabulous way to celebrate a passion for gardening on your Christmas tree!
Check out the adorable traditional Christmas Pickle ornament to start your own family Christmas Pickle Tradition.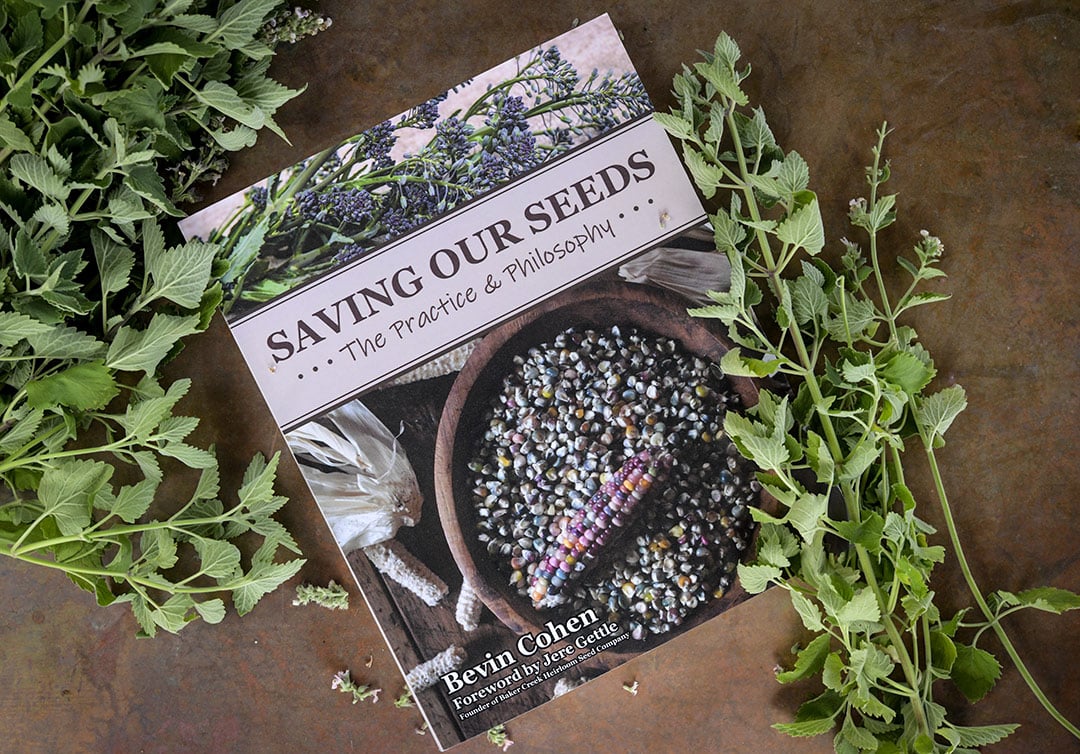 Saving Our Seeds by Bevin Cohen
The ultimate seed-saving guide from heirloom seed expert Bevin Cohen of Small House Farm.
Includes detailed instructions on how to harvest and process seeds from 43 of your favorite garden crops.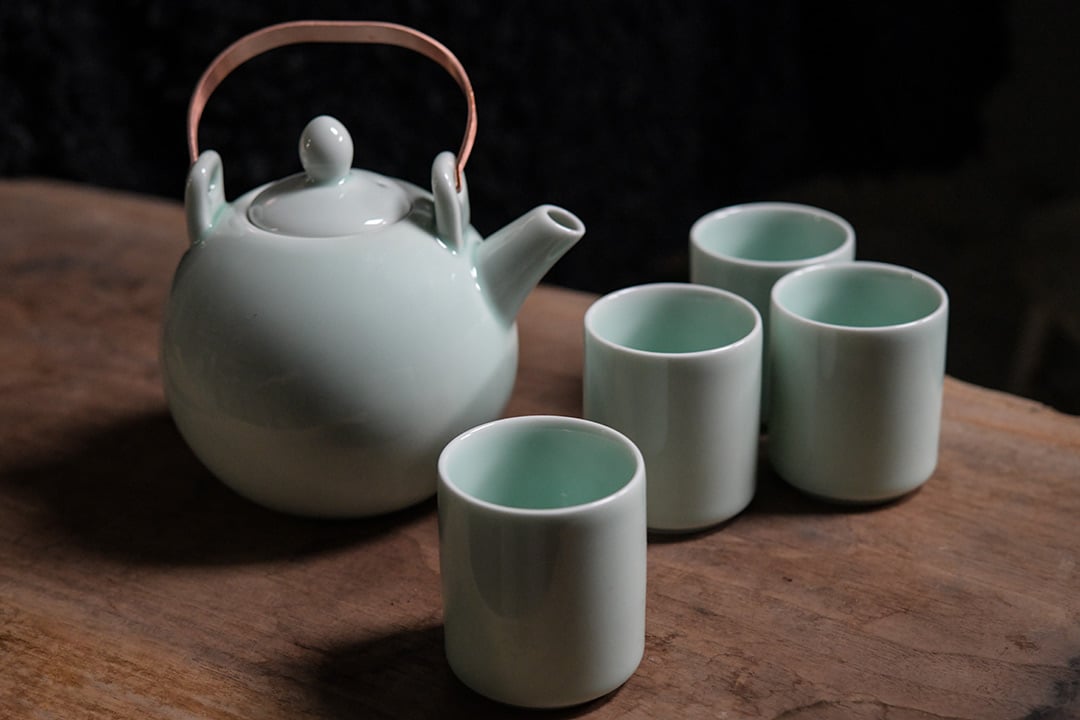 Tea Sets from the Bulk Herb Store
For the tea enthusiast in your life. Dehua Kiln Greenish Blue Celadon Tea Set is a classic Japanese style tea set perfect for serving your favorite holiday teas.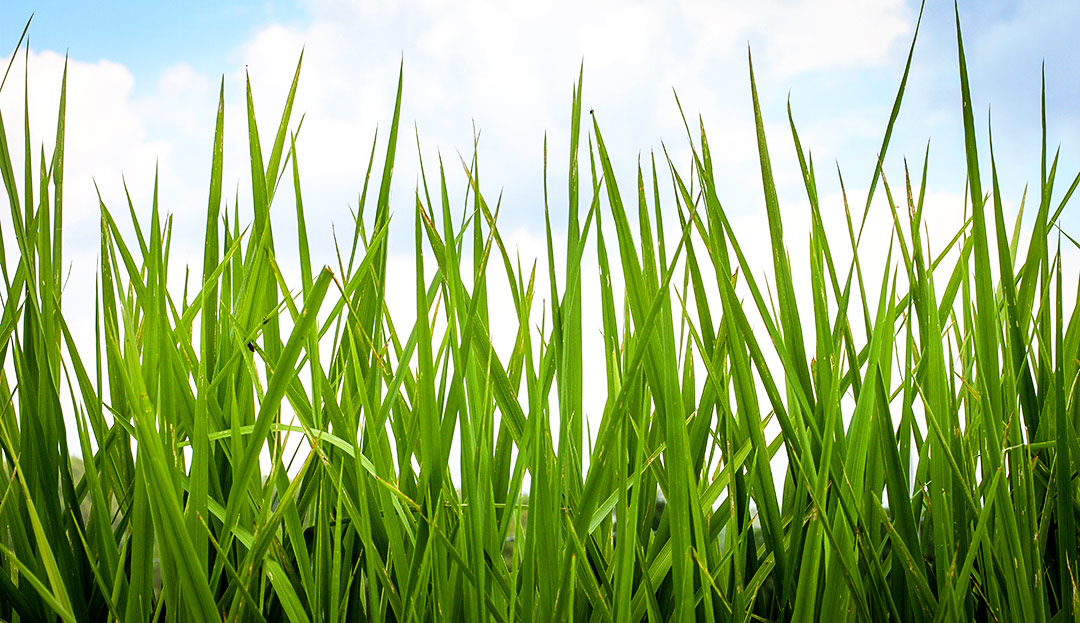 For the heirloom chef and gourmet. You can absolutely taste the difference when enjoying heirloom grains. Carolina Gold Rice is considered the grandfather
of long-grain rice in the Americas. Anson Mills' Carolina Gold rice has a clean, sweet flavor and mouthfeel that is far superior to modern long-grain rice.

A donation to The Salvation Army
Please consider making a donation to those experiencing economic need this holiday season. Before the coronavirus pandemic,
more than 35 million people struggled with hunger in the United States, including more than 10 million children.

The pandemic has left millions of families without stable employment.
More than 50 million people, including 17 million children, may experience food insecurity in 2020.
A donation to The Salvation Army helps provide the essential gifts of food, shelter, and hope to those hurting in your community.
Easy Seed Saving Collection from Southern Exposure Seeds
The beginner gardener or seed saver will love this collection of crops! All are widely adapted, easy to grow, and easy to save seed from on a small scale.
For more than 111 years, Shun cutlery has been inspired by the traditions of ancient Japan.
Today's highly skilled Shun artisans produce blades of unparalleled quality and beauty.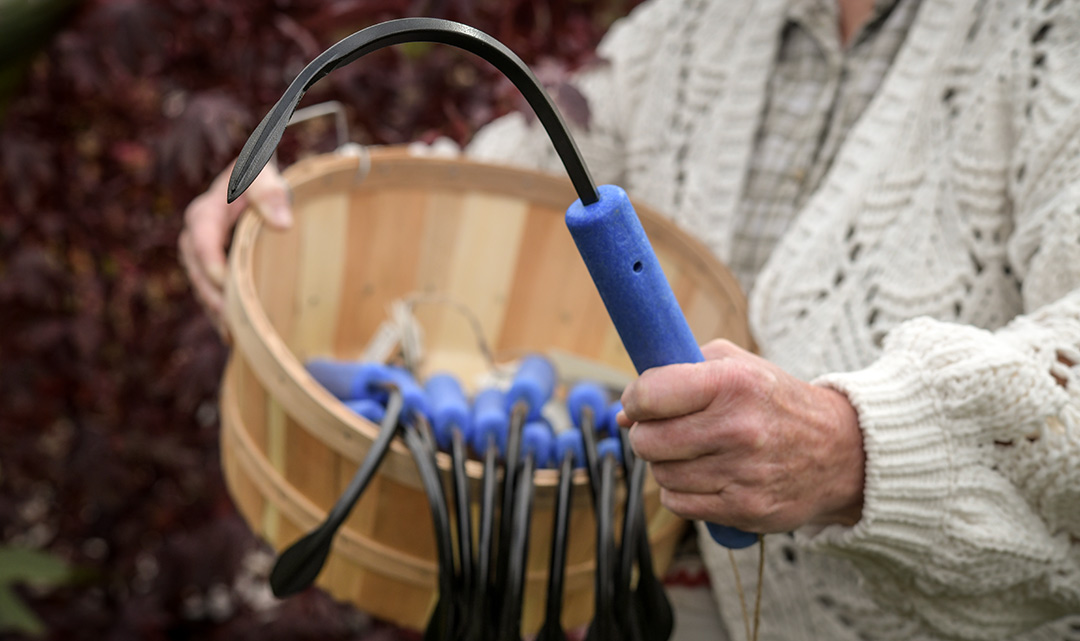 For the hands-on gardener and farmer, the Cobrahead weeder works like an extension of your fingernail, but with brute strength and expert precision!
It's an indispensable garden tool.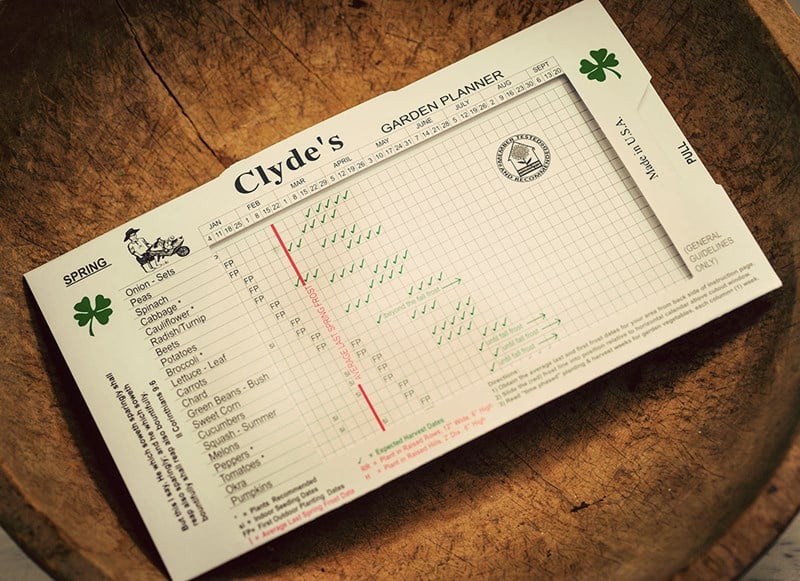 Take the guesswork out of planning your planting schedule with this handy planting calendar that is weatherproof and pocket sized. A perfect stocking stuffer!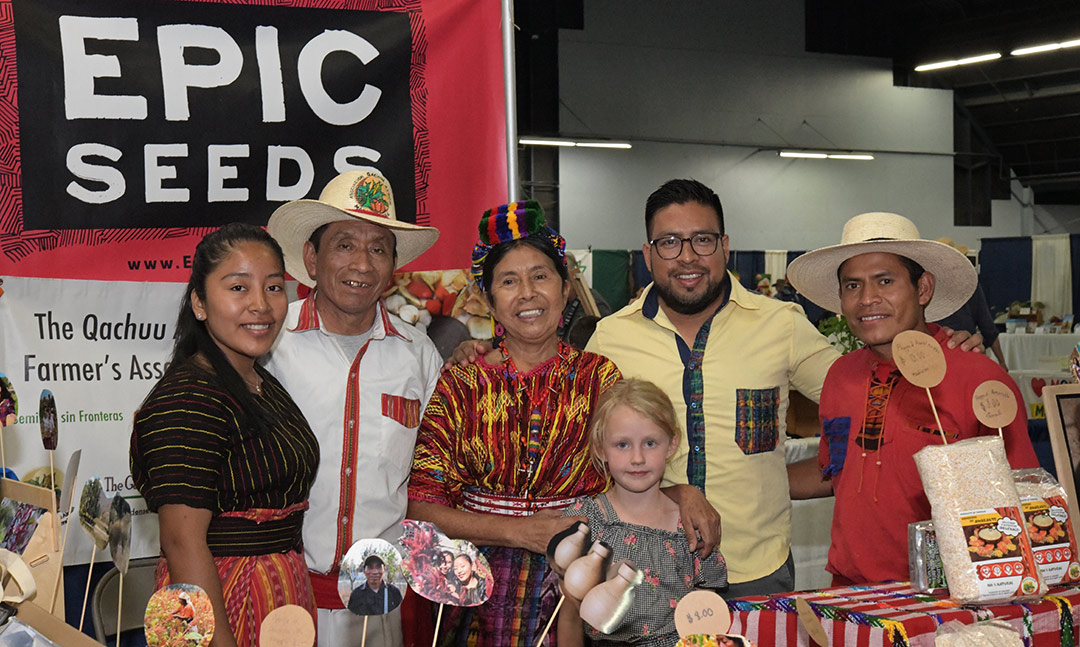 Grows and offers heirloom, open-pollinated varieties from a range of seed-cherishing cultures.
The company was born from Garden's Edge, a 501(c)(3) nonprofit corporation that works with sustainable agriculture and seed saving in Guatemala and New Mexico.
Purchase seeds here: https://epicseeds.com
To make a donation to provide seeds and subsidized, locally grown and produced healthy food to families in Guatemala, go here:
https://donorbox.org/covid-19-response-from-the-garden-s-edge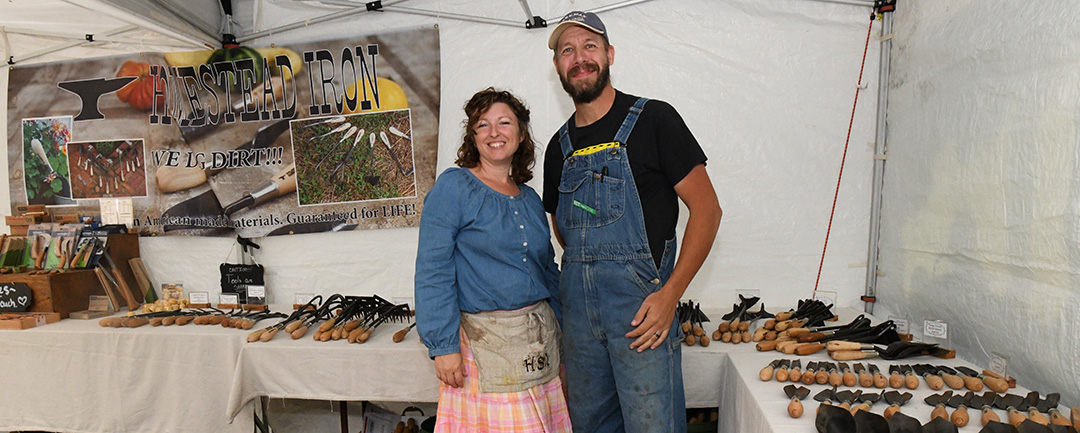 Hand-forged tools from Homestead Iron
For those gardeners who value quality and homespun tradition. Homestead Iron creates entirely hand forged tools exactly as
they would have been made hundreds of years ago. A Missouri Ozarks-based business.
Subscription to Mother Earth News
A subscription to this legendary homesteading magazine has long been considered the ultimate gift for gardeners.
Every issue is an invaluable guide to leading a more sustainable life.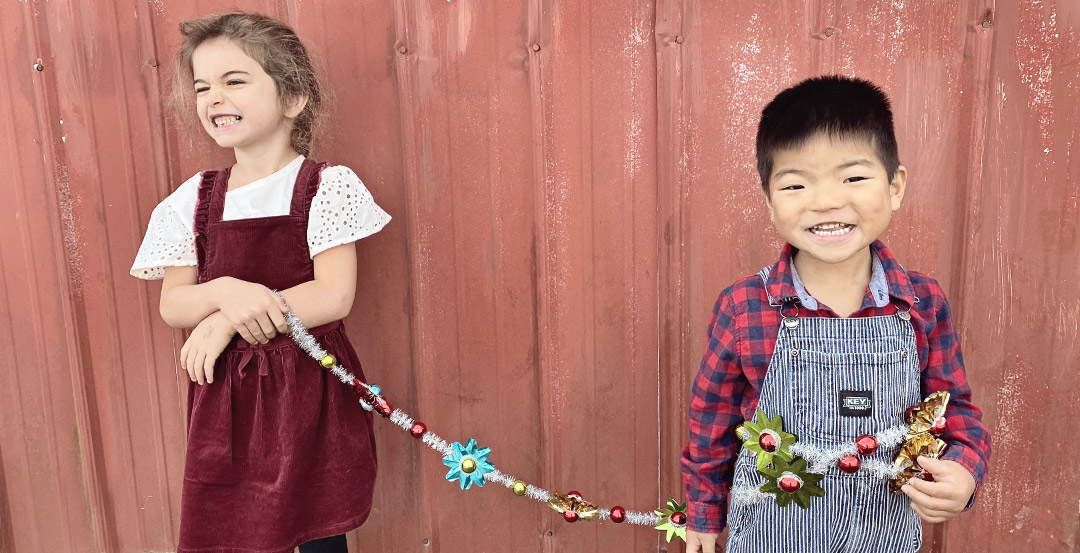 Wishing you a blessed holiday season from
everyone here at Baker Creek Heirloom Seeds.