ASPARAGUS: CULTIVATING THE WILD
BY JENNIE LONDON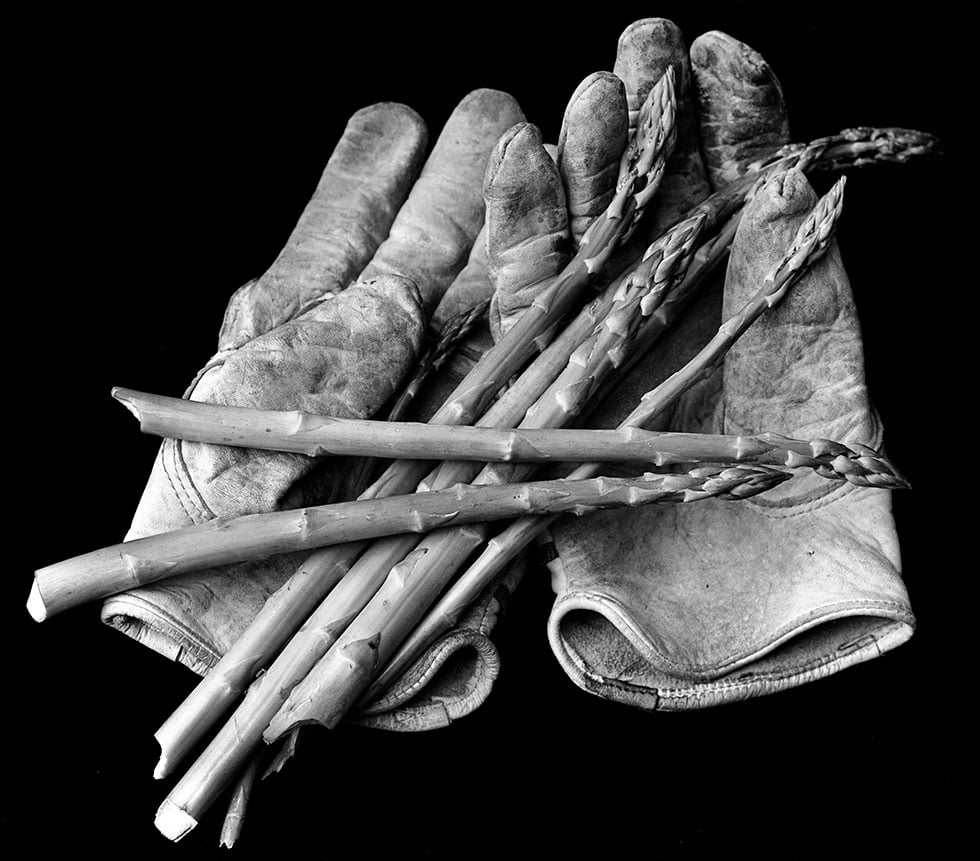 Euell Gibbons, the author of

Stalking the Wild Asparagus

, describes the preciousness of

asparagus

well when he writes, "I doubt that young people today can realize how good the first green vegetables of spring tasted in those days before quick freezing and fast transportation began furnishing us with fresh green vegetables all winter."

Asparagus

, wild or cultivated, seem to be able to nurture a nostalgia and appreciation for the first signs of spring like few other vegetables. I like to think that the people of Eastern Europe, the Caucuses and Siberia, where

asparagus

originates, shared a similar relief and excitement for the sight and taste of

asparagus

after enduring a long winter.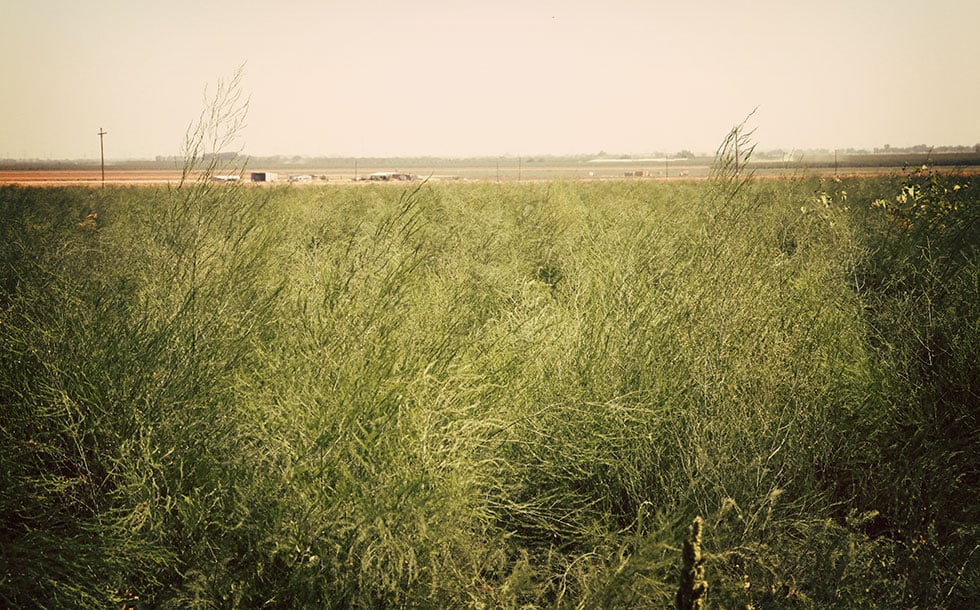 Asparagus

ferns dance in the the wind in an asparagus field in Esparto, California.
Out of the 150 wild species of asparagus only one species, Asparagus officinalis, is cultivated for its tender shoots. The cultivation of

asparagus

can be traced back to 65 A.D. by the Romans, who spread their knowledge of

asparagus

cultivation throughout Europe as they grew their Empire. After the fall of the Roman Empire,

asparagus

only remained a popular cultivar in Spain, with the exception of some feudal lords and for use in monastery gardens as a medicinal plant.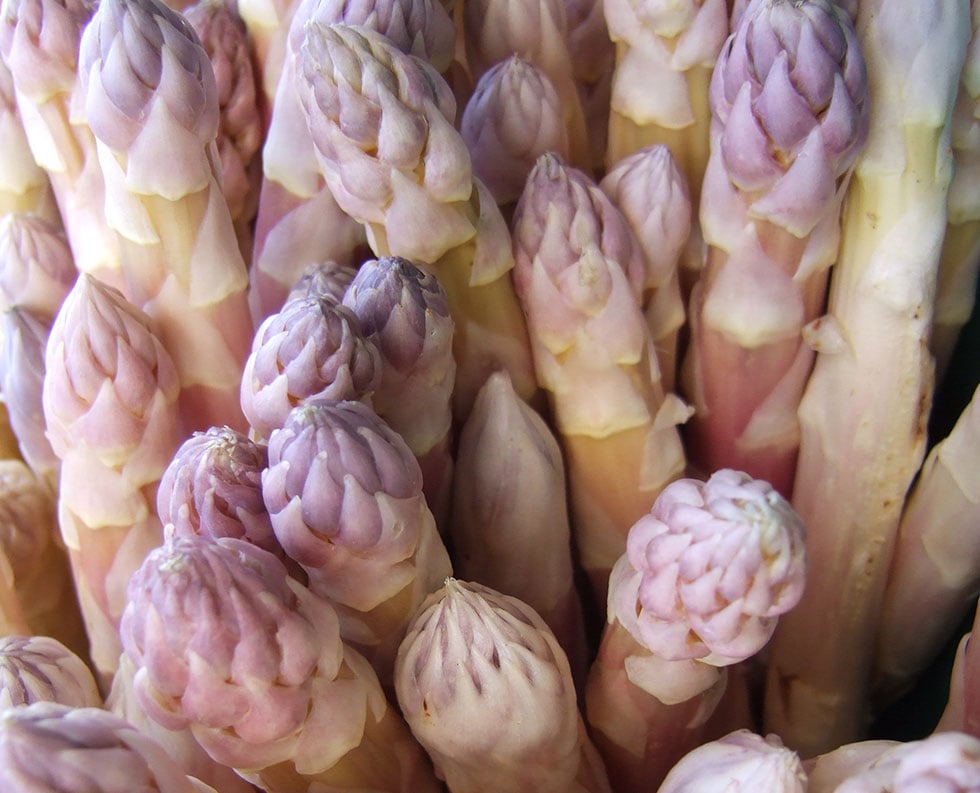 Precoce D'Argenteuil Asparagus

is a stunning heirloom variety from France! (photo compliments of Fotolia)
However, the Renaissance brought a resurgence of the cultivated

asparagus

.

Asparagus

became named after the provinces in which it was grown throughout Germany, France, England and the Netherlands, with names such as Violet Dutch and Ghent. By the 19th century, the French cultivar Argenteuil had gained great popularity. It began to replace other local varieties and today remains the parent for breeding new varieties such as, Reading Giant in England, Palmetto in the U.S. and

Precoce D'Argenteuil

in France. Precoce means "early" in Italian for an earlier maturing Argenteuil.

Precoce D'Argenteuil

asparagus

have beautiful rose-colored buds and tender stalks that are commonly blanched by hilling up the soil around the stalks as they grow. A traditional heirloom favorite in Europe and the U.S., the seed is grown in Italy.
 To purchase Precoce D'Argenteuil Asparagus Seeds go

HERE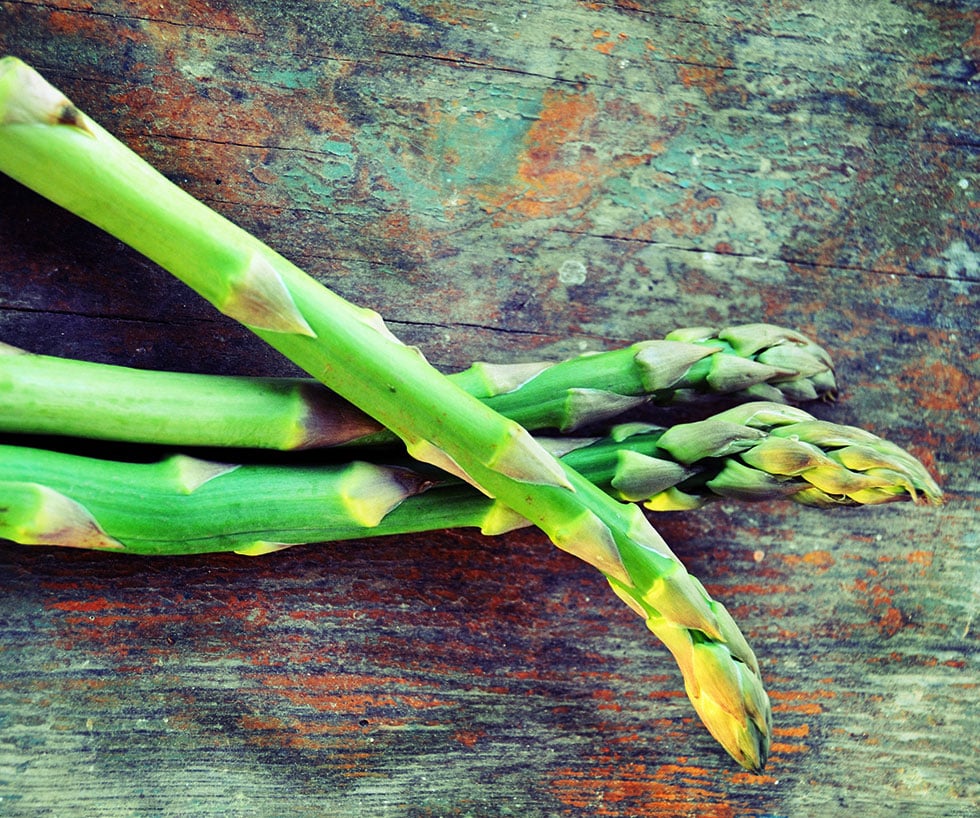 Mary Washington Asparagus

is known for higher yields and disease resistance while maintaining superb taste.
The Romans were not the only ones responsible for spreading

asparagus seeds

. Birds also helped to scatter both wild and cultivated asparagus seed, bringing wild asparagus to the U.S. Both the wild and European cultivated varieties of

asparagus

made it easy for Americans enthusiasm for asparagus to grow. Making way for the still popular asparagus variety,

Mary Washington

.

Mary Washington

was developed over 13 years of breeding research by the Department of Agriculture in Concord, MA in 1906. The project was started by the Massachusetts Growers Association in partnership with the Bureau of Plant Industry and Agricultural Experiment Station to work on rust issues and to breed for rust resistant varieties. Varieties from all over the world were sent to the experiment station, grown out and not one was found to be completely rust resistant. However selections were made from these trials and crossed with Reading Giant from Sutton and Sons Seed Company in Reading, England. There were three Washington varieties selected out of this cross. The 1922 Market Growers Journal describes the difference between the three Washington cultivars: Washington, Martha Washington and

Mary Washington

.

Mary Washington

received enthusiastic reviews for having bigger seed, higher yields, more vigorous growth and rust resistance, while maintaining a great flavor and texture.
To purchase Mary Washington Asparagus Seeds go

HERE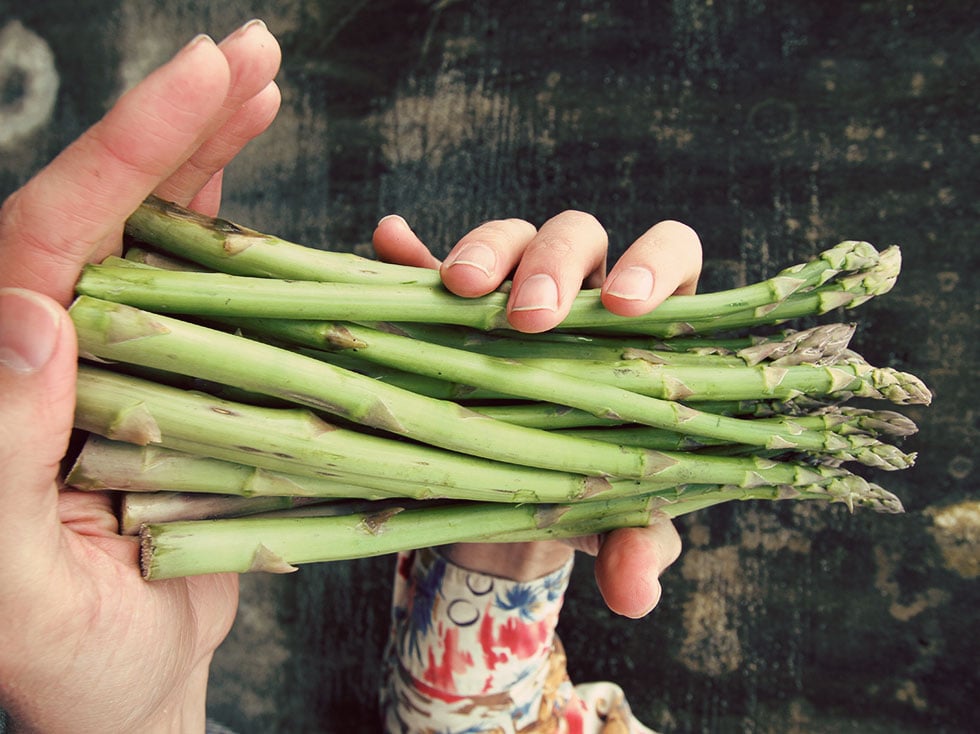 Trying these cultivated varieties in your garden may help to continue or spur a deep appreciation for the first spring green, as Euell Gibbons mentions. I remember eating asparagus out of my grandmother's garden; fresh crunchy spears good for snacking on or rich and comforting as a soup. When I moved to northern New Mexico it had been a long time since I had had fresh

asparagus

Walking one day along the

acequia

(water ditch) that fed my farm fields, I spotted a similar thin spear emerging from the ground. I smiled at the sight of such a green wonder, standing tall in the high desert landscape, finding refuge in the bank of the water ditch. I marveled at how far I was from the upstate New York garden of my grandmothers, and yet how familiar the excitement for the first greens of spring felt. I harvested

asparagus

that day and ate asparagus soup for the first time in many years.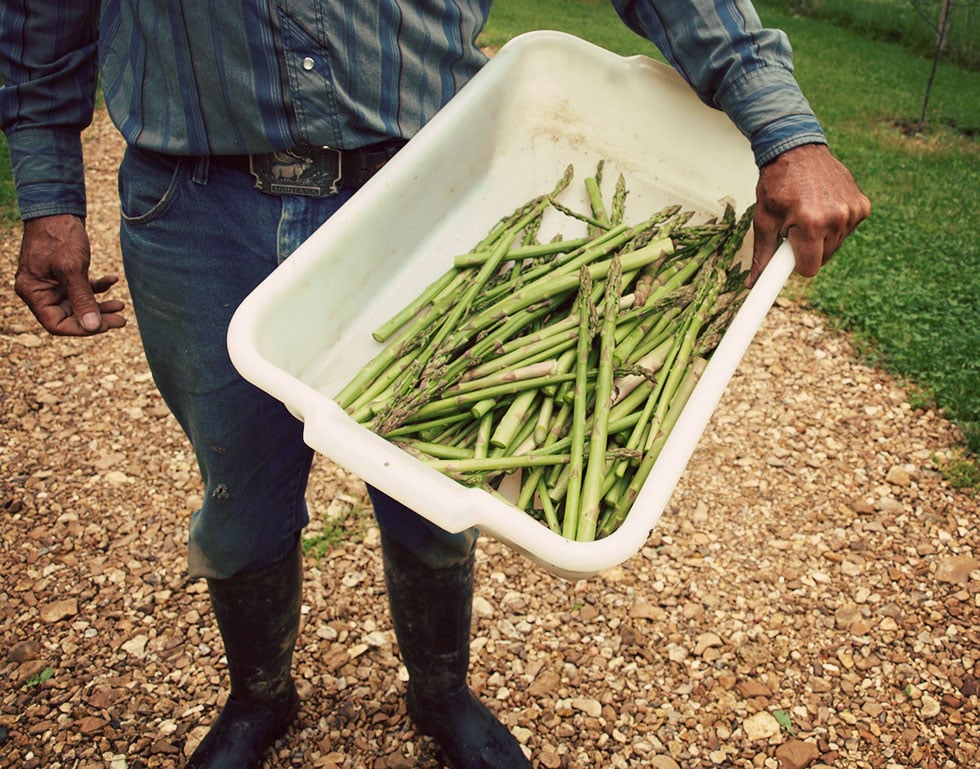 Jim Gettle harvests

Mary Washington asparagus

at the Baker Creek farm in Mansfield, Missouri.

To purchase heirloom asparagus seed go

HERE