As we gathered with friends and family this Thanksgiving, we at Baker Creek were feeling especially grateful for the opportunity to be part of the heirloom seed movement. We are also celebrating the publication of our 25th annual catalog this year, a milestone that would not be possible without people like you.
You may not realize it, but your heirloom garden is just a small part of a much bigger, global effort to build healthier, self-sufficient families and communities towards a sustainable future for the planet. All of us at Baker Creek feel truly blessed to be able to pursue our passion for finding, saving and sharing these precious heirloom varieties, and for learning and sharing stories about the people nourished by them.
This season, we are also reflecting on the meaning of abundance, and on what it means to share our harvest with others. As heirloom gardeners, you know how special it is to grow seeds that are rooted in time and place, seeds that are free of patents and can be freely saved, season after season. You know the joy of discovering new varieties and sharing them with friends and family. As we look through our catalog and begin to think of next year's garden, we want to encourage you to plan, grow and share your abundance with your community.
And in this current season of giving, if you are looking for gift ideas for the heirloom enthusiast (or soon-to-be enthusiast!) in your life, we have a few ideas to share.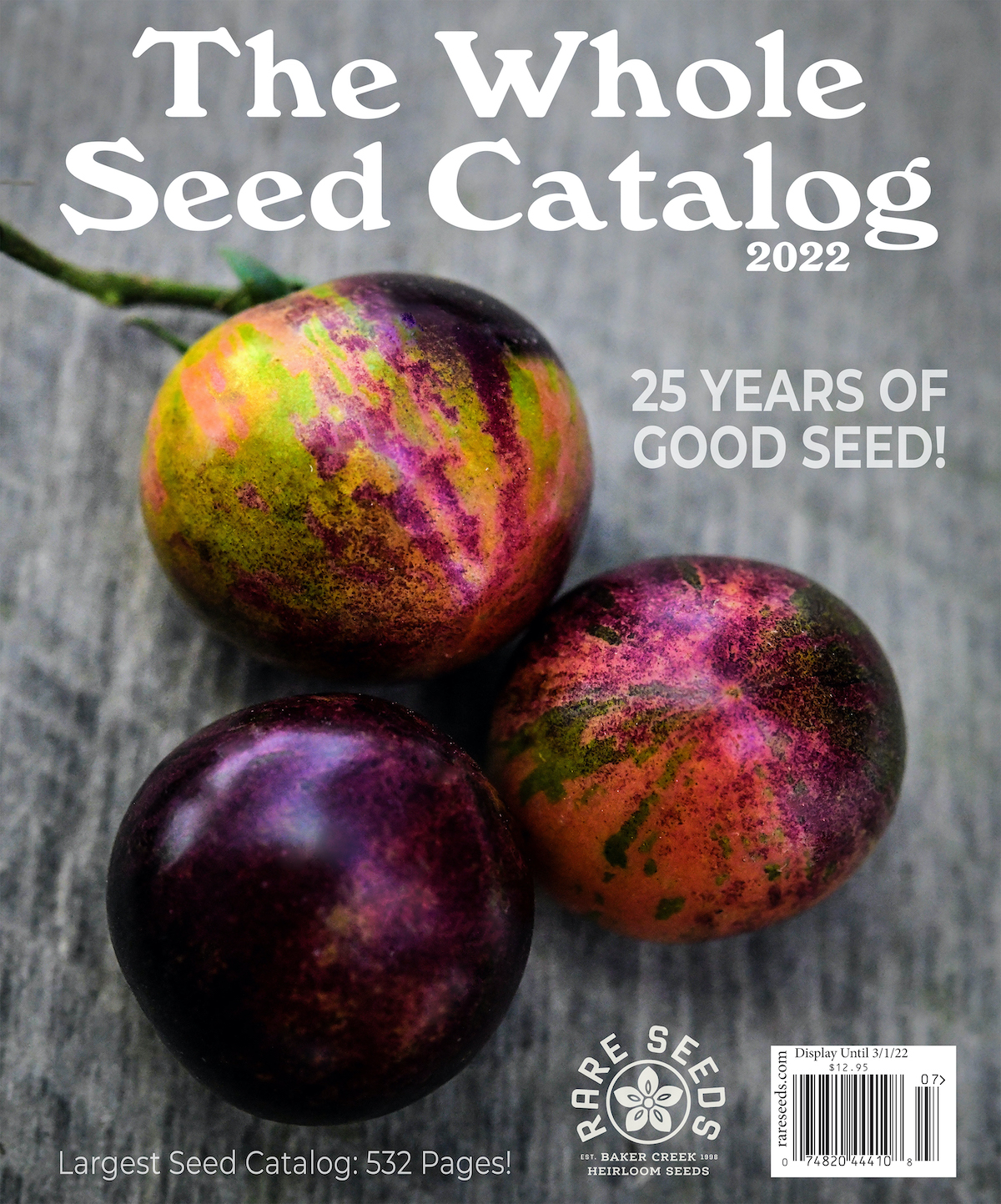 The Whole Seed Catalog
At 532 pages, the 2022 Whole Seed Catalog is Baker Creek's biggest — and most stunning — catalog ever! With brand-new photographs, expanded seed descriptions, seed histories, features and recipes, it is truly a feast for the eyes and the heart of heirloom gardeners everywhere. This catalog is available on our website, rareseeds.com, but order by the end of November for guaranteed delivery by Christmas, or look for it on newsstands, in bookstores and at selected retailers. Buy your copy here!
Books by Jere and Emilee Gettle
The Heirloom Life Gardener: The Baker Creek Way Of Growing Your Food Easily and Naturally is both a great overview of the Baker Creek story and a handy guide to heirloom growing.
The Baker Creek Vegan Cookbook is a collection of more than 125 delicious, easy recipes using heirloom ingredients.
Clyde's Garden Planner
Developed by Baker Creek friend and customer Clyde Majerus, this time-phased, horizontal calendar tool makes it possible to see the entire growing season at a glance. It is a must for those new to gardening! Take the guesswork out of planning your planting schedule with this handy planting calendar that is weatherproof and pocket sized. A perfect stocking stuffer! Learn more and buy your copy here!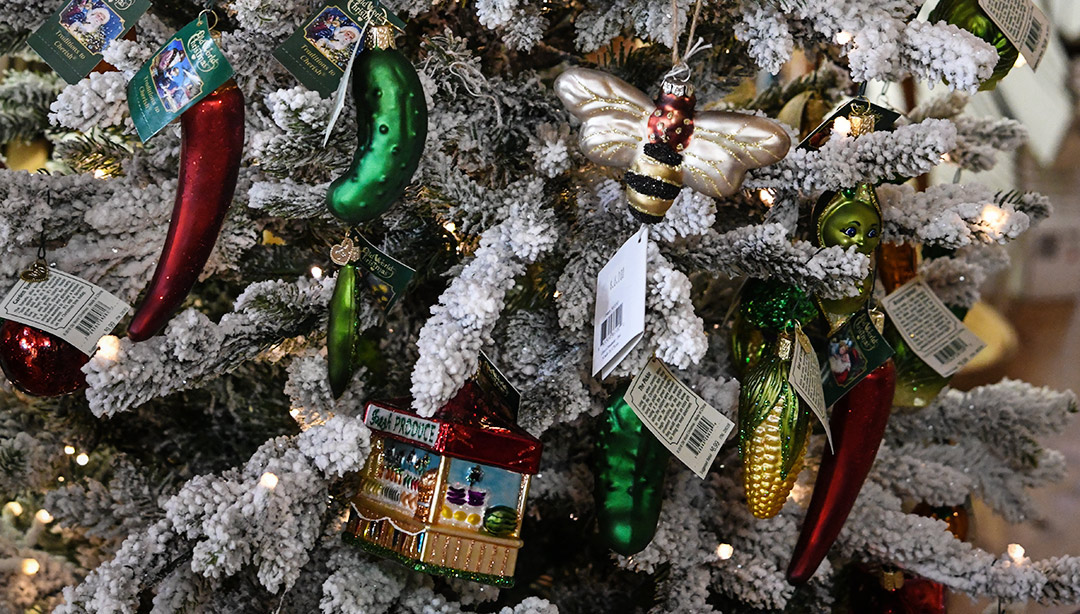 Homefolk Blown Glass Garden Inspired Christmas Ornaments
We can't get enough of these beautiful glass ornaments! These are the perfect stocking stuffers for the gardener in your life, and they bring a little of the harvest into the holidays. Check them out here!
Gift Ideas From The Bulk Herb Store
What could be better than spreading holiday cheer with a gift of Christmas Tea from the Bulk Herb Store? With cinnamon, citrus, rose hips, hibiscus and the warm spice of cloves and ginger, the flavor is like a big hug on a cold winter's day. Find it and so many more gift ideas in the Bulk Herb Store's 2021 Gift Guide.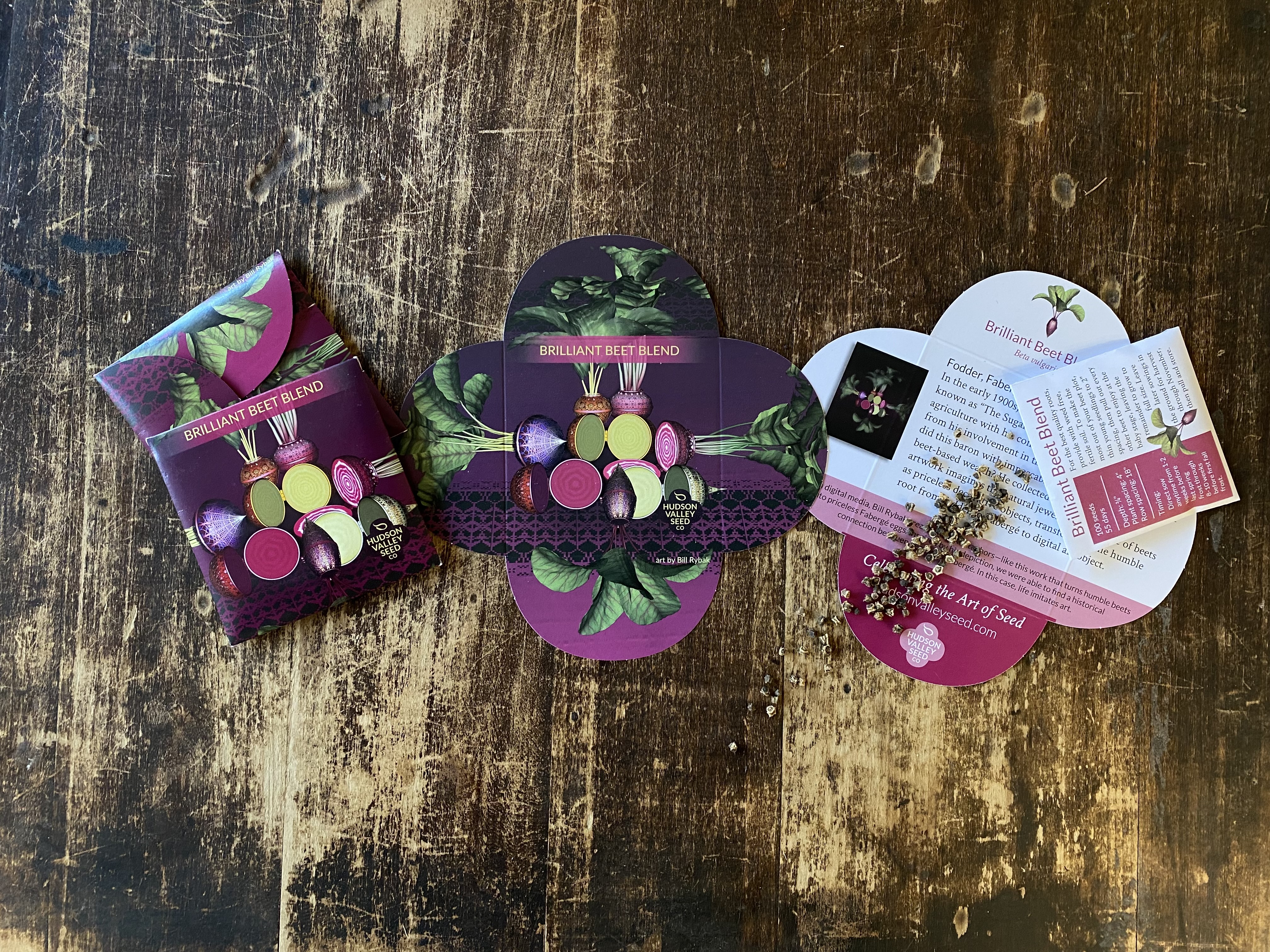 Photo courtesy of Hudson Valley Seeds
Art Packets from Hudson Valley
Easily among the most beautiful seed packets we have ever seen. Each year, Hudson Valley Seeds commissions contemporary artists from around the United States to tell the story of a particular seed variety. That art and those seeds combine to create an Art Pack, a unique celebration of the diverse stories of seeds and their stewards. They are easily the most beautiful seed packs we've ever seen! Browse the collection here!
Organic Heirloom Cotton Socks
A truly sustainable pair of socks! All of the organic cotton that Harvest and Mill uses is grown, spun and manufactured in the USA. Independently sewn in Oakland, Berkeley and San Francisco - all within 20 miles of Harvest and Mill's studio in Berkeley. Find the collection here.
Thank you for being a key part in our growing community of heirloom gardeners. We invite you to look for more ideas on how to plan, grow and share your abundance in our emails throughout the coming season. Please engage with us on our social media channels to continue the discussion. At Baker Creek, we are most grateful for the opportunity to grow and share the abundance of heirloom gardening with all of you.