Place: USA
Use: Condiments, jams and sauces
Fun Fact: A sweet datil pepper variant is also available for those who love the pepper's fruity flavor but not the heat.
What Is a Datil Pepper?
These sweet peppers are a culinary symbol of America's oldest city.
These fiery morsels with a hint of sweetness can be found across the food scene in St. Augustine, Florida, sold fresh at farmers markets and made into jams and other condiments. You'll even find these peppers, nearly as hot as habaneros, covered in chocolate and served for dessert!
Saint Augustine is closely associated with Spanish explorer Juan Ponce de Leon, who landed on the northeast Florida coast in 1513 as he looked for new territories in the Caribbean.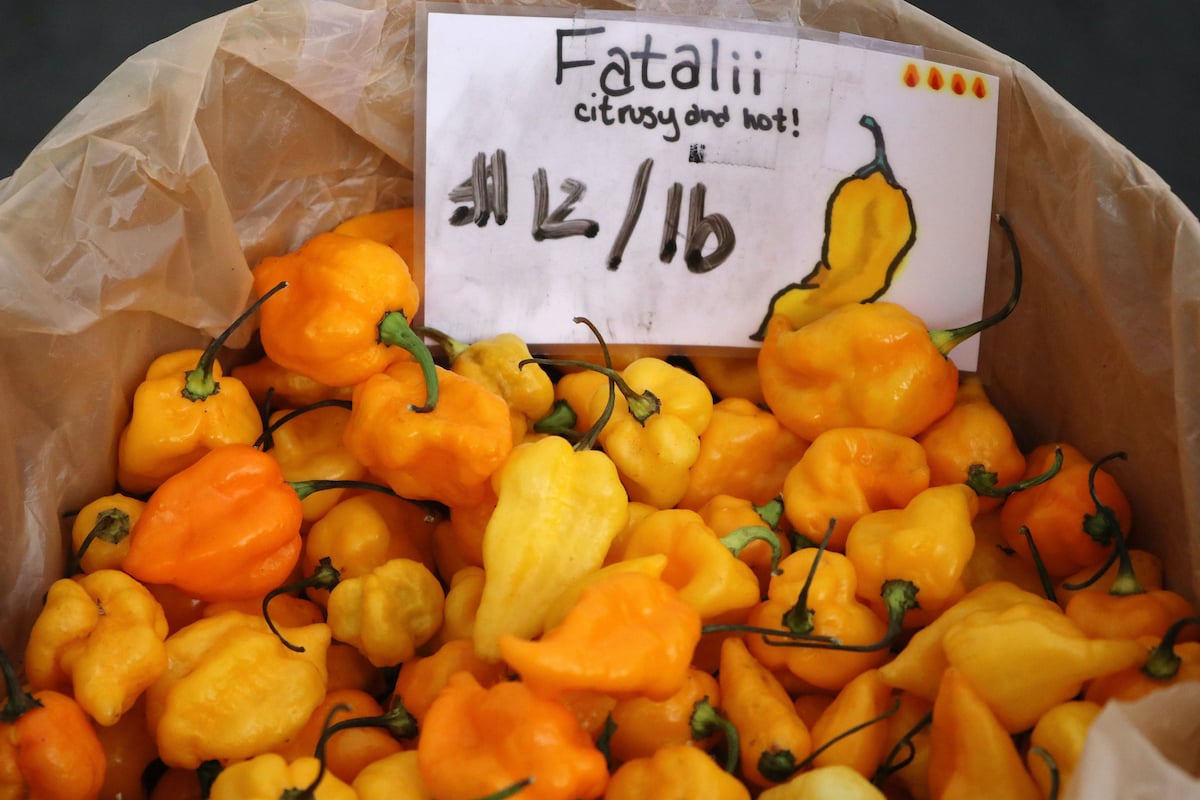 Sweet Datil Peppers
Today, the sweet-hot hyperlocal pepper with the murky backstory draws culinary explorers to the city. So where did it come from — and how did it become one of Saint Augustine's cultural treasures?
Because it resembles a famous central African pepper called the fatalii, some people believe it was introduced through the slave trade. Others maintain that a group of settlers from the Mediterranean island of Menorca brought it with them in the mid-18th century when they were recruited to work at Andrew Turnbull's infamous — and ill-fated — indigo plantation in the British settlement of New Smyrna.
Still another theory, which is backed up with some historical data, holds that a jelly maker named S.B. Valls brought it with him from Chile in 1880. What is the reasoning behind this theory? There is no mention of the datil pepper before Valls' arrival in Florida, and the word "datil" has meanings in both Spanish and Quechua, a South American indigenous language.
In any case, the Minorcans in St. Augustine wholeheartedly embraced the datil for their dishes. And the annual Datil Pepper Festival draws thousands of people to the city each October.
Are you ready to discover other unique vegetables to plant in your garden? Then explore our shop for a wide selection of vegetable seeds and start cultivating your botanical dreams today!