FALL FAVORITES FOR THE GARDEN
BY SHANNON MCCABE

Summer's intense heat will cause many varieties of greens to bolt prematurely. Fall is the time for

spinach

and

lettuce

to make a comeback. While spinach and lettuce suffer in the heat, both will thrive in the cool fall weather. Try something different this fall and plant

Celtuce lettuce

, it's an old variety that has a thick stem and can be cooked or eaten raw. Please don't forget to take a moment to plan for this fall's harvest; you won't regret it!
As summer's heat intensifies, the Baker Creek staff has begun to dream up our fall gardens. Longing for cool nights and a pantry full of storage crops, each one of us has our favorite trusted fall varieties; whether it's a carrot that sweetens with frost's first kiss, or a particularly hardy

kale

that will thrive throughout the winter months. Here is our list of staff favorites for fall gardening.


 
Jere Gettle, owner and founder of Baker Creek, loves the

Chinese Red Meat radish

.  This fall-storage radish can grow to a mammoth size without compromising its mildly spicy flavor, smooth texture and vibrant pink color that is a nice addition to salads. It's no secret that Jere has an affinity for colorful and unusual veggies.  He also loves the

Dragon's Tongue bean

for its bright purple and yellow striped pods. Not only is the Dragon's Tongue bean a beautiful legume to behold, but the flavor remains extraordinary even as the beans grow to a large size.  We love to pickle the Dragon's Tongue bean and enjoy its crunch all winter long.     
 
General Manager John Brazaitis has a notorious sweet tooth, he fills his fall home garden with root crops that develop a candy sweet flavor once exposed to frost. John loves the

 

Chioggia Beet

for its beautiful candy striping and sweet flavor that intensifies after a light frost.

Muscade carrots

are his pick for a hardy and toothsome variety.  

Randel Agrella is our Horticulture Expert and grow out manager. Randel is an expert on growing in cool climates as his farm is located In Northern New England.  He uses his extensive knowledge of heirlooms to choose the most rugged cold-hardy varieties that also taste amazing. 

Chinese Shawo Fruit radish

is an incredible green winter radish from North China that grows best in cool weather. Randel also loves

Red Express cabbage

, a purple cabbage that was bred for production in Canada and Northern U.S.  Randel loves to make this bright purple brassica into a tangy sauerkraut.

Garden manager and long-time Ozarks gardener Wilma Freeman loves cold-hardy root crops that can be harvested through the winter.

Purple Dragon carrot

is a pleasant surprise when plucked from the cool fall soil.  It has bright purple roots and a lovely flavor. Wilma has a passion for fall parsnips and

Hollow Crown

is her top choice, this is an easy to grow variety with a superb flavor and texture. 
Ramona Lough, a long time farmer and organic gardener, has an affinity for purple vegetables. She harvested

Scarlet kale

through the entire winter of 2015 and says it is her favorite fall superfood. Ramona also loves the

Purple of Sicily cauliflower

, she said her fall harvest yields a ton of high-quality heads.  
Being a Native New Englander, I have a profound love for all veggies in the cabbage family, Brussels Sprouts being my absolute favorite.

Long Island Improved

is my top pick.  This variety is well adapted to most areas in the U.S, and for me, the easier, the better. I also love to add color to a fall salad with 

Aurora Mix Orach

, this spinach relative grows in a rainbow of colors and will grow well as the cool fall weather sets in.
Time To Plant For Fall
Picture this, if you will, a restful winter replete with homegrown meals made with nutritious fall vegetables. Imagine autumn and winter dinners centered around exotic winter squash and warm roasted beets in a rainbow of colors. This may seem like a far-off dream as we toil in the heat of high summer gardening. However, a bit of prior planning and fall seed sowing will ensure a root cellar and pantry full of nutritious meals this winter.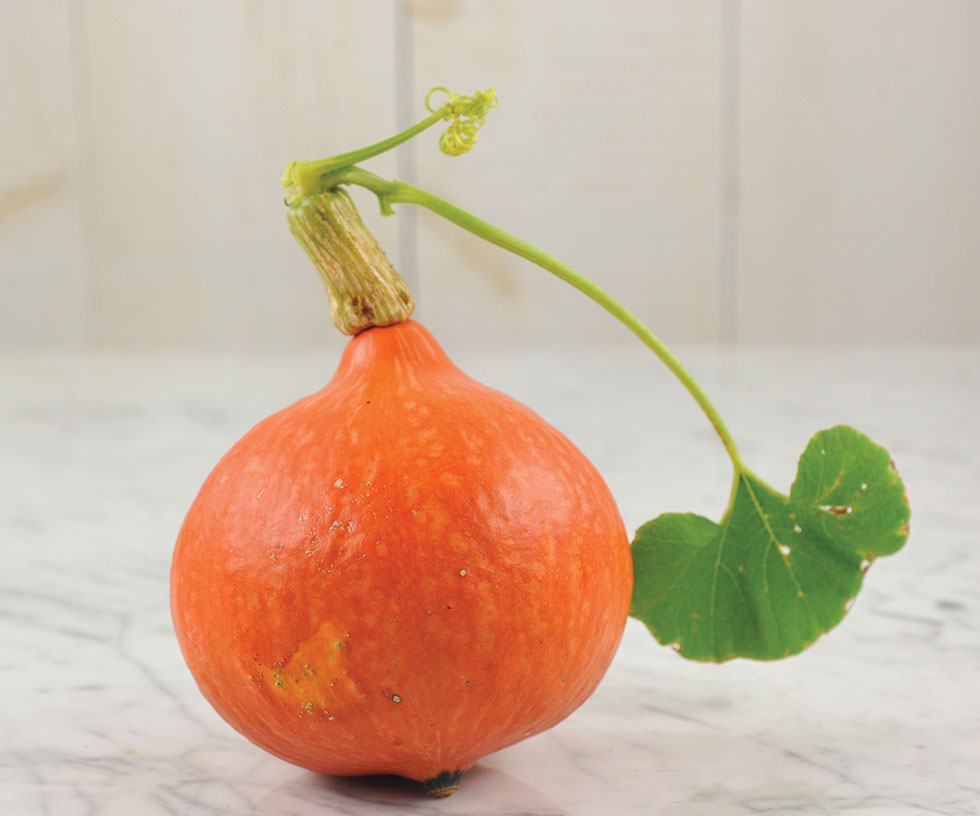 Stuffed, roasted, or made into soups, winter squash serves as the centerpiece of the fall and winter vegetable ensemble. Planting squash late in the season may help to avoid the peak of squash bug season. Winter squash is an easy keeper and can be stored in a root cellar or any cool place for months. The turban squash

will grow quickly and is known to store longer than other varieties (up to 6 months). The turban or

Buttercup squash

have a sweet flavor and are ideal for stuffing.

Red Kuri

(pictured above) squash is a Baker Creek favorite for flavor. Now is also a great time to plant summer squash for a late harvest.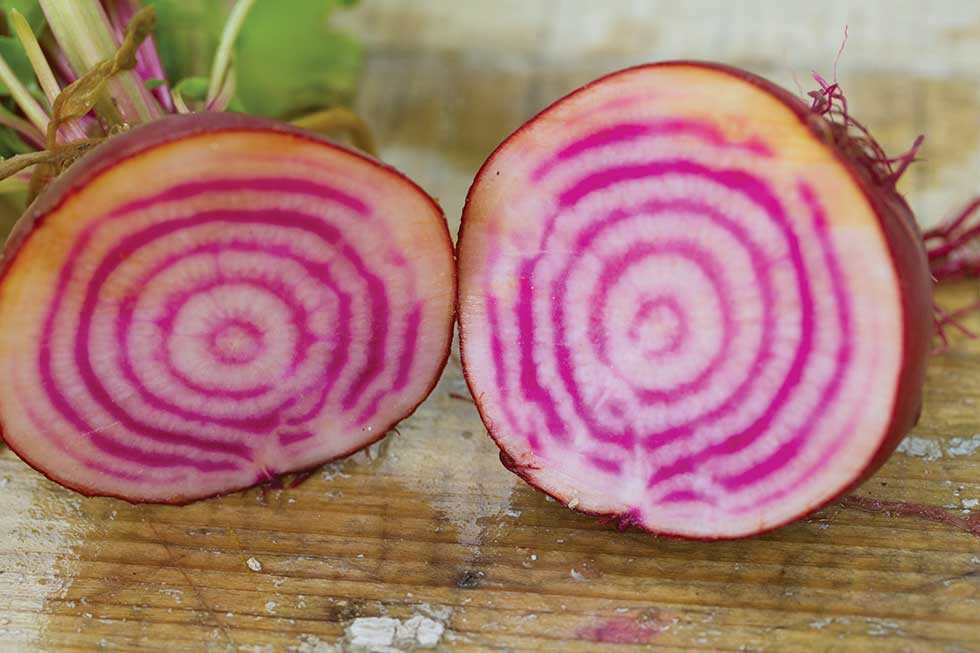 Beets

are a nutrient packed super veggie, an important off season source of antioxidants. If you do not have access to a root cellar, you can store beets and other root crops in a cardboard box between layers of sawdust, placed in an unheated room or garage. And for those with absolutely no space in the house for storage, try heavily mulching beets and leaving them in ground to be harvested through winter as needed. Beets have a boundless versatility to them. When roasted, they become syrupy sweet, making a perfect balance to spicy

arugula

in a salad. Conversely, when juiced, raw beets have an intensely earthy flavor in need of a sweet counterpart like fall apples. Try planting beets for a harvest just after fall frost, the cold snap will trigger a conversion from starch to sugars for a most saccharine root crop.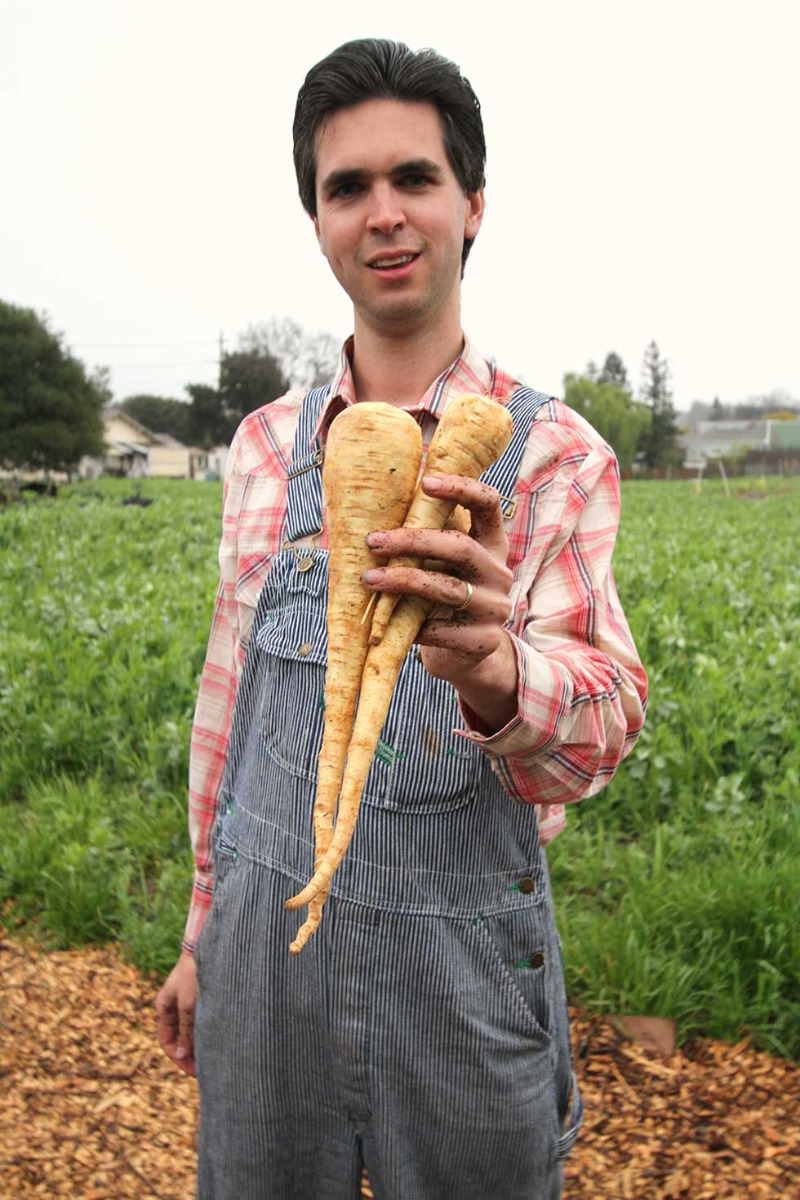 Parsnips

and carrots are much like beets in their growing habits and storage capabilities. They also become sweeter after a frost and can be left in the ground with a heavy mulch to harvest throughout the winter. It is recommended to prepare carrot and parsnip beds with a very well dug, light and aerated soil for optimal root development as heavy or rocky soil will result in forked or hairy roots on carrots. Try growing a large crop of baby carrots this fall for snacking all winter long. Our favorite baby carrot variety is little finger.

Fall brassicas like

cabbage

,

Brussels sprouts

,

kale

,

kohlrabi

, and

cauliflower

also taste sweeter after a fall frost. When brassicas are exposed to frost, they increase the amount of sugars in their cells, like a kind of plant antifreeze. It is recommended to transplant Brussels sprouts, cabbage, and cauliflower. Sow seeds about 8 weeks before the first fall frost. Transplant out into the garden and side dress with compost for an extra boost if your soil that has become depleted over the season. Ferment cabbages into kimchee and sauerkraut for a highly nutritious and probiotic snack.
Fall

radishes

are a highly underappreciated root crop. Chinese Red Meat radish, also known as a watermelon radish, is a Baker Creek favorite for many reasons. Not only does the

Chinese red meat

radish boast a complex sweet/spicy flavor but it also will not become pithy or woody as it grows large. In fact, the Chinese red meat will retain a fantastic flavor, and texture even as it grows to the size of a softball! The fall radishes also have unbeatable storability. Having problems with super heavy, clay soil? Plant the large

daikon

radish to break up heavy soil and improve aeration for next season. When faced with a bumper crop of daikon, have no fear; they store well and make a great pickle!