FROM FRIDAY, APRIL 15, 2022 THROUGH SUNDAY, APRIL 24, 2022, SALES OF ALL BAKER CREEK TOMATO VARIETIES WILL BE DONATED TO HOSCO/NORTH SARAH FOOD HUB'S CAPITAL CAMPAIGN FOR EXPANSION, SO THEY CAN IMPROVE THE HEALTH AND WELL BEING OF MORE PEOPLE IN ST. LOUIS!
READ MORE HERE AND WATCH A VIDEO ABOUT THE WORK OF HOSCO/NORTH SARAH AND FOUNDER GIBRON JONES:
In St. Louis, Gibron Jones is helping to build a healthy food system for all.
Since founding HOSCO Shift, a nonprofit farming and food business incubator, with his father in 2010, Jones' work as a social entrepreneur and food justice advocate has expanded to include a food hub with a commercial kitchen, CSA and online grocery, many partnerships and projects with others, and soon, a small co-op grocery that will sell locally produced produce and products.
"It snowballed, and 12 years later, we've produced over two million meals, two million pounds of produce at the height of the pandemic, and we look forward to continuing to serve the community," Jones said.
A pilot project with BJC HealthCare, the region's largest health system, last year, also ignited a new passion for him: teaching people with diabetes that nutritious food is a key to better health — and that eating well doesn't have to mean feeling deprived.
"The way I look at it, we are supposed to be providing something that's healing people, and you heal people through providing people nutrients and vitamins, and the best way to do that is to give them the vegetables that they need," he said.
Gibron Jones with the microgreens he began growing for restaurants and groceries.
At Home In the Garden
Jones grew up growing food on his family's 20,000 square foot urban farm in the Walnut Park neighborhood of St. Louis, but for a time, his career took him to New York City, far from his agrarian roots.
After graduating from Kansas State University's architecture program, he co-founded DDI Studios, a multimedia production and design company that, among other things, did website development and music video production for artists like Wu-Tang Clan and Alicia Keys. But eventually, he says, he began asking himself whether his work was really making a meaningful contribution in the world.
In 2007, he left the music business and moved to a pumpkin farm in Austria, where he learned to produce pumpkin seed oil. He also noticed how ordinary growers were selling their produce to local grocery stores, and he began to wonder: How could we do this in St. Louis?
Inspired by his experience in Austria, Jones co-founded HOSCO (Holistic Organic Sustainable Cooperatives) as a way to develop community-based, member-run food businesses, with an emphasis on economic development and training in low-income, under-resourced communities.
His first farming venture was a rooftop garden in the center city, where he began implementing hydroponic, aquaponic and vertical gardening systems as a way of growing a lot of food in a small space. HOSCO's microgreens — flavorful and nutrient dense — soon found a place in some of St. Louis' finest restaurants and stores.
Today, Jones is a partner at Confluence Farms in Florissant, a northern suburb of St. Louis. Though he is no longer farming day to day, it is still an important part of his work — and it is how he became acquainted with Baker Creek Heirloom Seed Co.
A Food Hub For the People
The North Sarah Food Hub was envisioned as a space for culinary training and small business development, but just as it was opening in March, 2020, the pandemic hit, and agencies such as the United Way and the St. Louis Housing Authority started calling to ask if Jones' team could provide meals and food to the people they served. Because the hub was set up to source and prepare meals at a high volume, Jones and his team stepped up.
"Because of the pandemic, some of the grocery stores closed, some of them stayed open. A lot of seniors did not go out to the grocery stores," Jones said.
"We were one of the organizations that wound up distributing meals directly to their homes. That really helped to shift and change our business, because we started to notice that there were these small pockets of the population — seniors — that were not receiving meals. If they were receiving meals, the meals they were receiving were not the most nutritious."
The chefs spent a lot of time developing healthy, vegetable-rich meals and soliciting feedback from their clients. The questions and criticisms were often the same: "Where's the meat?" Or: "There's not enough salt."
"It wasn't so much that people were complaining — they needed more education. Once we realized that, it became one of the main goals to provide that education," Jones said.
"It's our job to make it palatable," he said. "We do these taste tests, we get feedback, and we develop the meals based on that feedback. We may not add more salt, but we'll adjust the recipe so that you don't even think you need more salt in it."
North Sarah has been shifting more and more to plant-based meals.
"That is based on us observing real clinical evidence showing that moving toward more plant based will help you live a longer, healthier life," Jones said.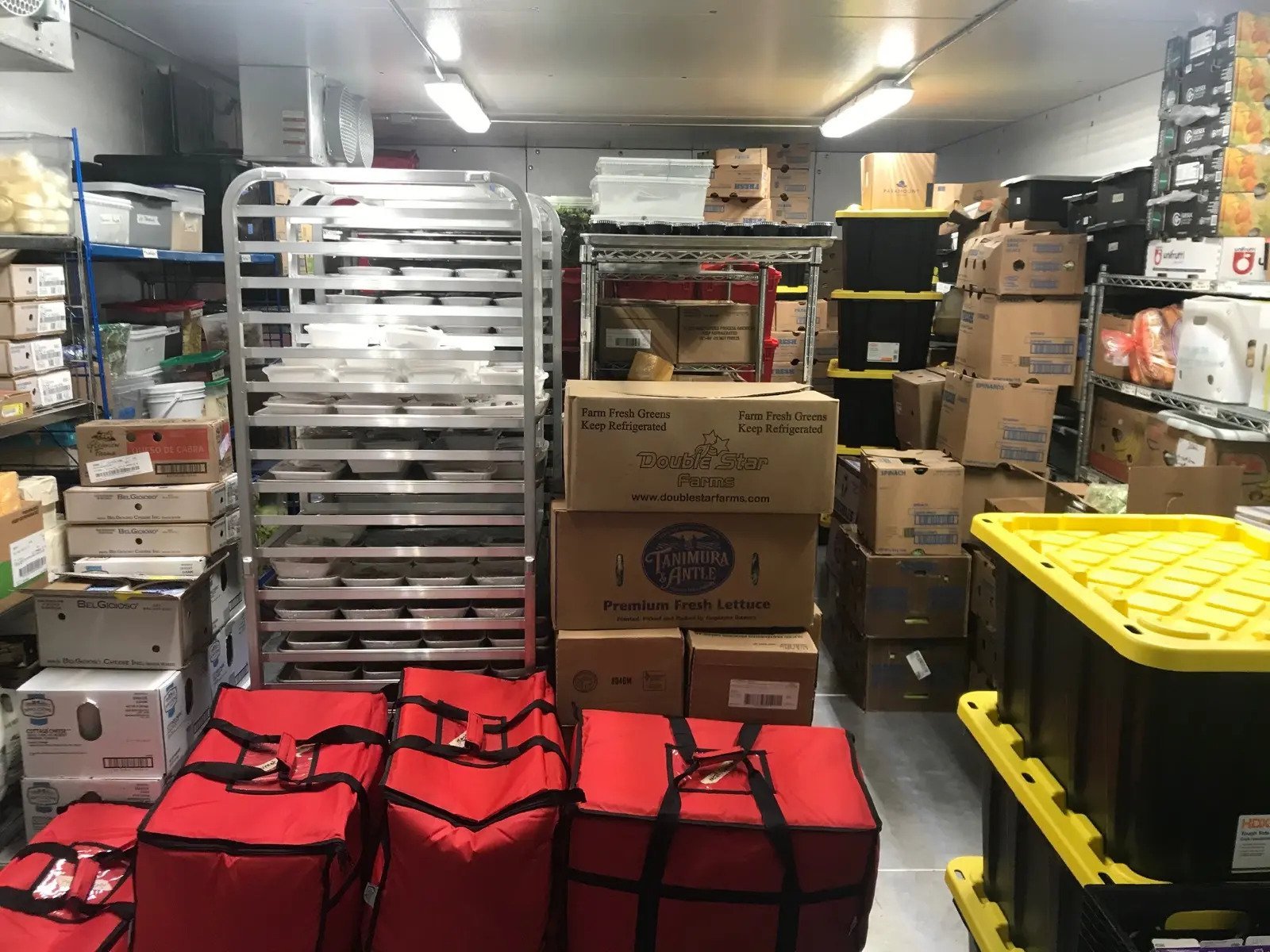 Food As Medicine
A key catalyst for the shift toward plant-based offerings came directly from the work with patients enrolled in a diabetes management program at BJC Christian North East Hospital. Jones' team provided about 8,000 meals and meal kits to food-insecure patients with uncontrolled diabetes (and their family members) over a 30-week period in an effort to lower patients' blood sugar levels and encourage healthy eating habits in the whole family. The program monitored patients' blood sugar levels, using an A1c test to measure the amount of glucose attached to hemoglobin.
The early results were promising, says Doneisha Bohannon, the director of Community Health Partnerships and Collaboration at BJC HealthCare.
"We're seeing that A1c levels are decreasing. We are also seeing that people are not entering the hospital at the same rates that they were, so this has been a fantastic opportunity for our hospital, and well as our region, to address chronic conditions like diabetes," Bohannon said.
Jones also began digging into the research into the link between eating animal-based protein and increased diabetes risk, and he became convinced that shifting to plant-based proteins was the way to go.
"Diabetes is directly related to consuming certain things, and animal products are one of those things," Jones said.
While the rate of Type 2 diabetes is high in the communities Jones serves, he is quick to point out that the disease is an epidemic across Missouri — and beyond. Diabetes is a major risk factor for other serious health problems, including stroke and heart disease, and can lead to kidney failure, blindness and the need for lower limb amputations. Jones himself has been touched by the disease, losing close friends and extended family members to it.
"Diabetes doesn't care who you are," he said. "It's a killer, and it will kill you if you don't get it under control."
BJC is in the process of evaluating the results from the pilot project and planning for expansion, Bohannon said.
"What we're looking to do is … connect with more patients across our community and provide more of these medically tailored and culturally appropriate meals to more people, and expand it to other populations such as those with gestational diabetes," she said. "So there's a lot of hope and opportunity for this program."
The BJC program could also serve as a model in other communities. Jones has been working with researchers at Tuskegee University, for example, on how they could implement a similar program there. Beyond the health impact for patients, such a program also benefits local and regional growers by providing a steady market for their product.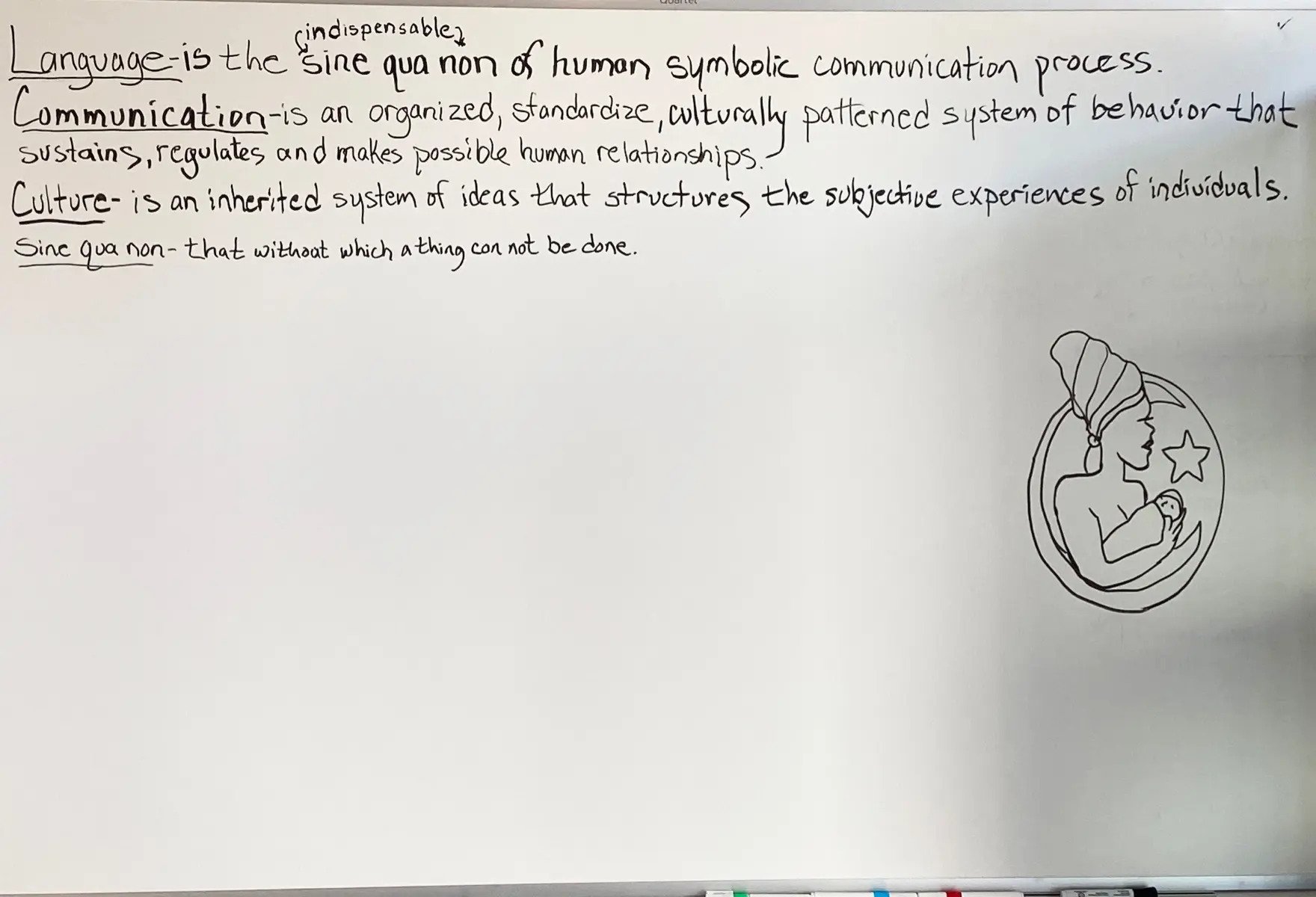 A whiteboard in the foyer of the North Sarah Food Hub

Partnerships Are Key To Success
Collaboration is baked into Jones' approach to his work.
"I tell everyone we will work with any organization," he said. "Because the most important thing at the end of the day is that the people who need the meals are receiving the meals."
HOSCO and the North Sarah Food Hub have a track record of working successfully with other organizations, including the St. Louis Public Schools, the U.S. Department of Labor, the Missouri Foundation For Health, and St. Louis County.
Bohannon met Gibron Jones while working as Senior Strategist for the Missouri Foundation For Health.
"What he brings to this work is passion and energy for this community. He's really committed to ensuring that everybody has access to tasty, healthy and affordable food across our community where we don't have that access right now," Bohannon said.
Trust is key in developing and maintaining strong partnerships, she said.
For his part, Jones says he keeps his father's words in mind: "Right thought, right speech, right action."
"One of the keys to managing partnerships is to know what your capacity is. If you decide to take on a project … underpromise and overdeliver. Knowing your capacity is important. And relying on your staff. We have a phenomenal staff, and they challenge me," Jones said.
The 22-member staff at North Sarah Food Hub is also currently managing a contract with the St. Louis Food Bank, delivering seven to 10 pallets of prepared food per week, including prepared meals and greens, which are cooked, vacuum sealed and frozen.
In just two years, the food hub has outgrown its space, so Jones has launched a $3 million capital campaign to acquire a 7-acre site in the neighborhood where he grew up and learned to farm.
In addition to a larger industrial kitchen, the expanded facility will have two additional kitchens for workforce training, 40,000 square feet of steel frame buildings retooled into growing space, and more refrigerated space that will also be available to growers who need a place to store their produce safely.
"I think our work really speaks for itself," Jones said. "We want to do more of this work. We really need support to be able to reach a larger population."
He also hopes it will also be a hub for economic revitalization in Walnut Park. "My family is very important to me," he said. "I consider my family as people in that community."