The Whole Seed Catalo

g
356 pages of gardening joy

!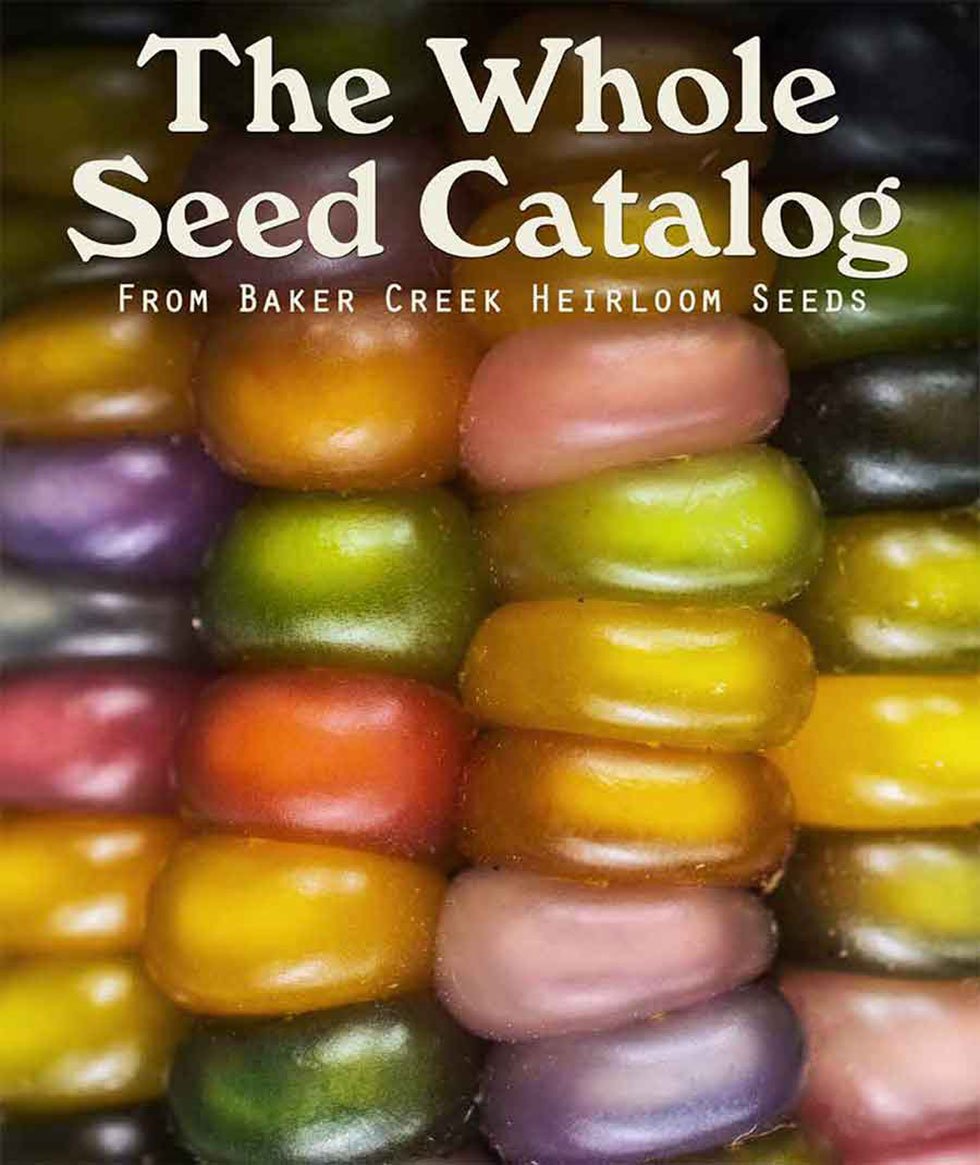 We're proud of our annual Whole Seed Catalog, bursting at the seams with so many features! On the cover of the past 2016 Whole Seed Catalog was a picture of the beautiful

Glass Gem corn

(more about this corn below)! Inside you'll find feature-length articles about the full range of gardening topics: history, gardening tips, crop profiles, herbal lore, seed-saving how-tos, ethnobotany and so much more. Browse through tons of recipes from celebrity chefs, timely updates in our struggle to safeguard food security and pure food, and of course our trademark pithy quotes! The Whole Seed catalog combines all the best features of our highly acclaimed free catalog and the Heirloom Gardener magazine. The 2016 edition of The Whole Seed Catalog included our largest-ever seed listing, of over 1800 non-GMO vegetable, herb and flower varieties. Each annual publication of the Whole Seed catalog is a whooping 356 pages, every one in stunning color!
Glass Gem Cor

n
A true beaut

y
This is positively the most uniquely beautiful corn we have ever laid eyes on! A kaleidoscope of colors parades up and down every petite ear--endless permutations and combinations of the most amazing jewel tones imaginable: amethyst, topaz, peridot, sapphire, ruby. The curious translucence of the rainbow hues causes each tiny kernel to glow as if illuminated from within, and looking for all the world like opalescent beads of glass. Nor is this amazing corn just another pretty face. You can make great popcorn, parched corn or cornmeal with it. That is, if you can bring yourself to eat it!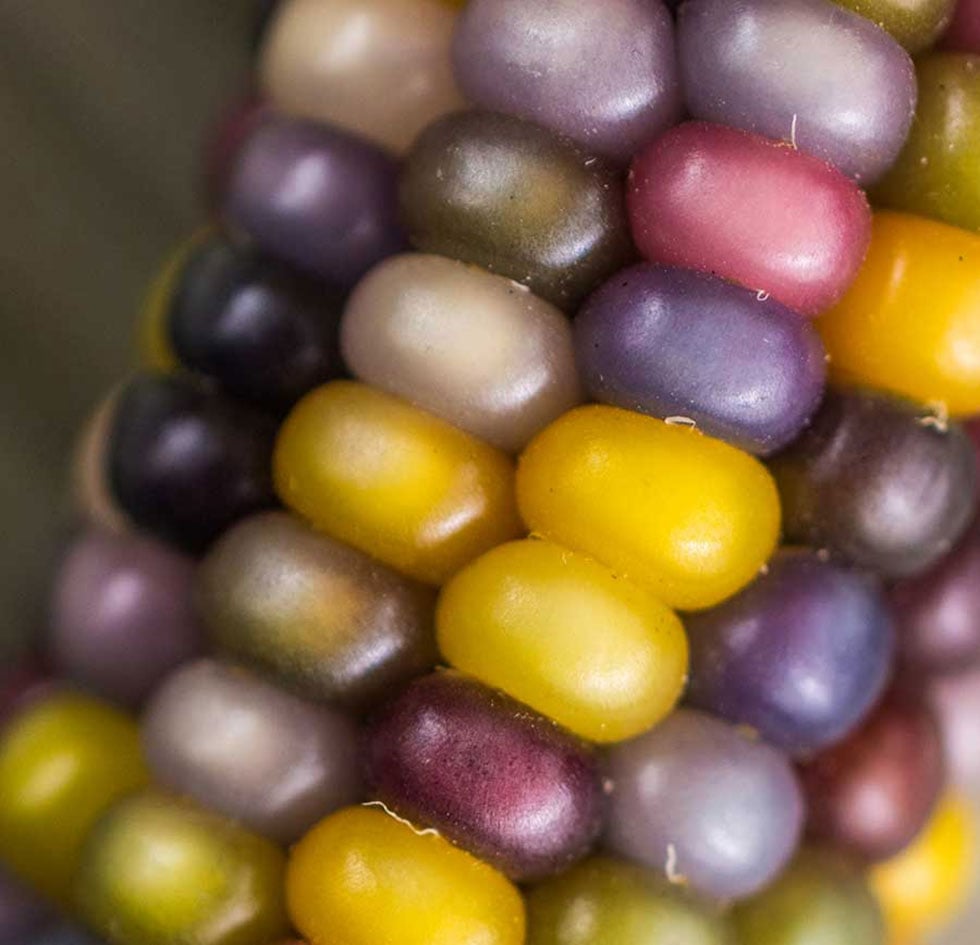 The remarkable story of 'Glass Gem' corn begins with Carl "White Eagle" Barnes, a visionary collector of Native American corn varieties. Barnes, of Cherokee descent, began growing native corns decades ago as a way of re-connecting with his own native heritage. Somewhere along the way, Barnes obtained a complex cross involving Pawnee miniature popcorns, an Osage red flour corn and another Osage variety called 'Greyhorse.'
Barnes shared the corn with Greg Schoen in 1995. Schoen grew it over the years and, looking for the broadest possible genetic base, additional crossing with traditional varieties was allowed. Hugely variable strains were the result. Schoen eventually isolated one and named it 'Glass Gem' in 2007. (The name happened by accident—Schoen shared a photo of the corn, and titled it "Glass Gems." But the moniker stuck.) Schoen shared several strains with Bill McDorman, then of Seed Trust, and when McDorman joined Native Seeds/SEARCH, he brought the spectacularly colorful corn with him. Photos went up on the Internet, and the corn went viral in 2012.
Since that time the incredible variety has been in huge demand, and we were immediately intrigued. Starting from a small accession of seeds, it can take several years to increase a variety enough to offer it widely. But now, thanks to New Mexico growers Debra Clare and Ron Boyd, we have reached that point, and we are so excited and proud to offer this precious variety to our customers worldwide!