Place: U.S.
Uses: Fresh eating, or quickly steamed, sauteed, or stir-fried
Fun Fact: The term "mangetout" (French for "eat it all") can be applied to sugar snap peas and snow peas alike.
Where Did the Snap Pea Come From?
Hailed as the greatest new vegetable on the market, Sugar Snap peas took the vegetable world by storm in the spring of 1979.
They truly were a one-of-a-kind variety, bred to have tasty, tender pods, still edible even when plump and full of peas. This sweet new pea quickly garnered national attention. Renowned chef and champion of American cuisine, James Beard, praised sugar snap peas as "nothing short of sensational … a breakthrough for all of us who love crispy, crunchy vegetables."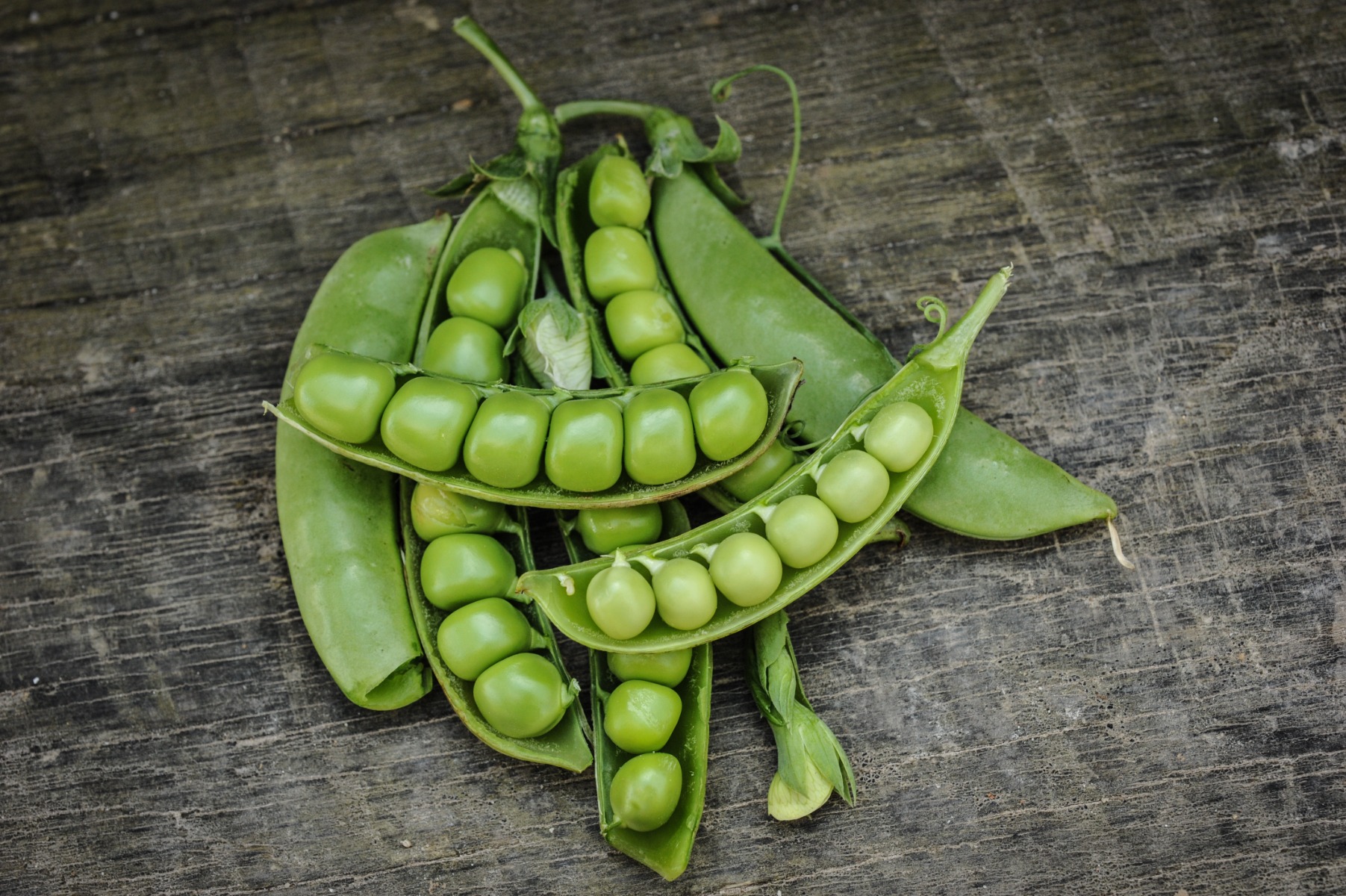 Sugar Snap Peas
This celebrated new variety was brought into the world by Dr. Calvin Lamborn, research director of the Gallatin Valley Seed Co. in Twin Falls, Idaho. Even as a young boy Calvin enjoyed fresh garden peas, but the inedible, stringy pods were always a disappointment. "I remember chewing up the pods and having to spit out the parchment," he said in a 1979 interview in People.
The "Father" of Sugar Snap Peas
Calvin Lamborn earned a doctorate in plant breeding and virology at Utah State University before settling into his work at Gallatin Valley. One of his first assignments was to straighten out the curled pods of "Mammoth Melting Sugar," a snow pea variety. In the spring of 1969, his mentor, research botanist Mel Parker, gave him an unusual garden pea specimen. Parker had kept seeds of a mutant plant of the shelling pea variety "Dark Skinned Perfection," which had extra thick walls on the pod. Lamborn thought the thicker pods might hold the key to making a straighter snow pea.
After another decade of selections and development, Calvin Lamborn's new pea variety was stabilized and the Sugar Snap pea was introduced to wide acclaim from gardeners, seed companies, and chefs around the world!
That same year, Sugar Snap was awarded a coveted All-American Selections gold medal. It was the featured vegetable on the cover of the Burpee Seed catalog … The New York Times boasted that the versatile new veggie appeared to be "a triple-purpose vegetable in that they are good at any stage of their development."
Calvin Lamborn Working the Land
It's likely that the Sugar Snap wasn't the first edible-podded garden pea. Jean-Baptiste de La Quintinie, a French agronomist and lawyer who served as King Louis XIV's gardener starting in 1670, also made note of the edible-podded pea. In his "Instruction For Fruit and Vegetable Gardens," published posthumously by his son in 1690, he described the Ram's Horn as "vigorous, very tall and productive," with "large, meaty and crooked pods."
In 1885, The American Garden: A Monthly Journal of Practical Gardening extolled the virtues of the "eatable-podded, or Sugar, or Butter Peas," including the "Ram's Horn, or Southern Mammoth Salad Pea." And the 1935 Dreer's Novelties and Specialties seed catalog celebrated a variety known as Sugarstick, which it hailed as "a sensational new pea," but these types were all lost by the mid-20th century.
An heirloom variety called the Amish snap pea also predates Calvin Lamborn's breeding breakthrough.
Lamborn's son Rod said his dad did the breeding work without realizing that there were heirloom varieties.
"It's so simple," Rod Lamborn said. "It's such a simple cross."
And Calvin Lamborn was resolute about its value. "The one thing about my father is that he really believed in what he did," Rod said. "He promoted it, it was shot down, he wouldn't take no for an answer."
Different Sugar Snap Pea Varieties
In the years following the introduction of his sensational new Sugar Snap, Calvin Lamborn continued his work in the fields, always striving to develop bigger, sweeter and more beautiful varieties for the world to enjoy.
Syngenta bought Rogers Brothers Seed Co., owner of Gallatin Valley, in 1997, and Lamborn was given early retirement at age 63. But Calvin's career as a breeder was far from over. He founded the family-owned Magic Seed Inc. on about five acres east of his home near Twin Falls.
"Breeding peas is what I love, and it's like a treasure hunt," Calvin Lamborn said in a video produced by his son for Johnny's Selected Seeds, which was one of the early supporters of the Sugar Snap pea. "And when you find something that is better, you've found a treasure, and it's exciting."
Before he died in 2017 at age 83, Calvin Lamborn created and introduced many of our favorite pea varieties such as the Sugar Ann, named after Calvin's daughter (for which he received an All American Selections award in 1984), a stringless snap pea called Sugar Daddy, the Royal Snap pea, a purple podded variety, as well as sprawling varieties with edible tendrils, and even snap peas that produce orchid-like flowers!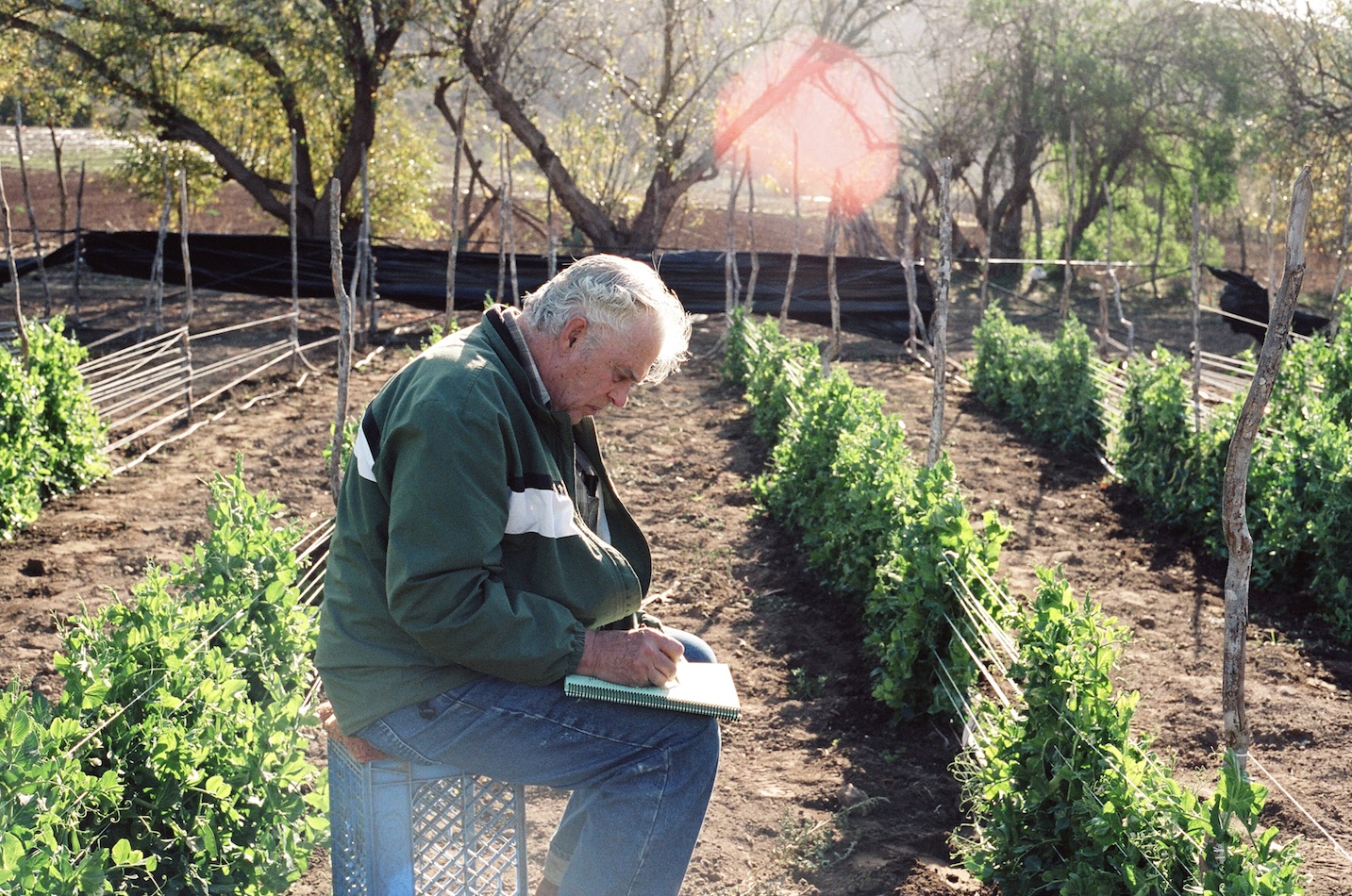 Calvin Lamborn
As the CEO of Magic Seed, Rod Lamborn is committed to carrying on his father's passion for pea breeding, and for working with chefs and restaurants to celebrate the beautiful colors and sweet flavor of Calvin Lamborn's life work.
Would you like to discover other unique vegetables for your garden? Then explore our shop for a wide selection of seeds and start cultivating your botanical dreams today!