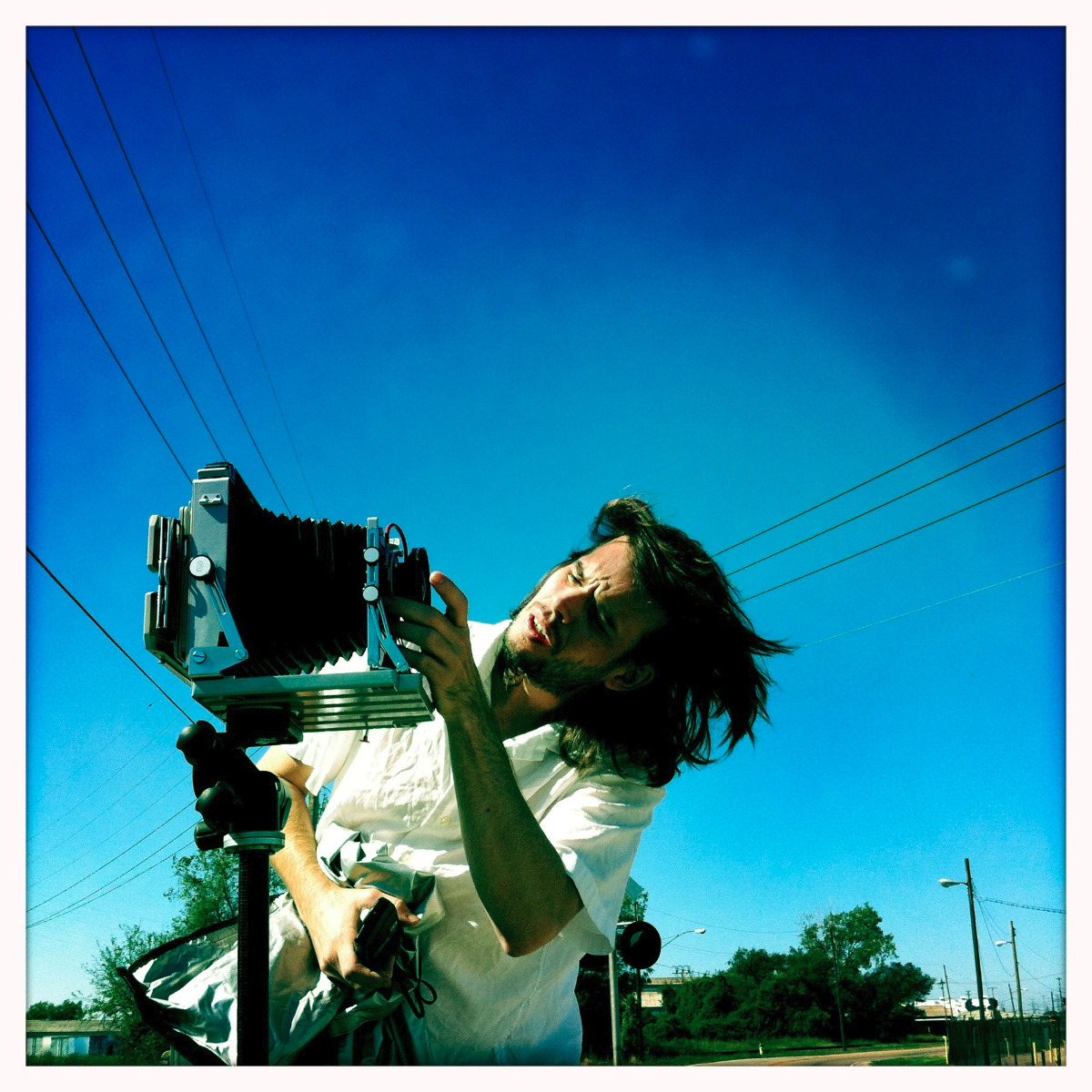 My name is Mathieu Asselin. I am a New York-based freelance photographer. For the past three years I have been working on a photographic project --Monsanto: A Photographic Investigation, which documents more than a century of  history of the Monsanto corporation. I am interested in documenting the social and ecological consequences of its relentless behavior, which dramatically affect many communities, and, in aggregate, the entire planet.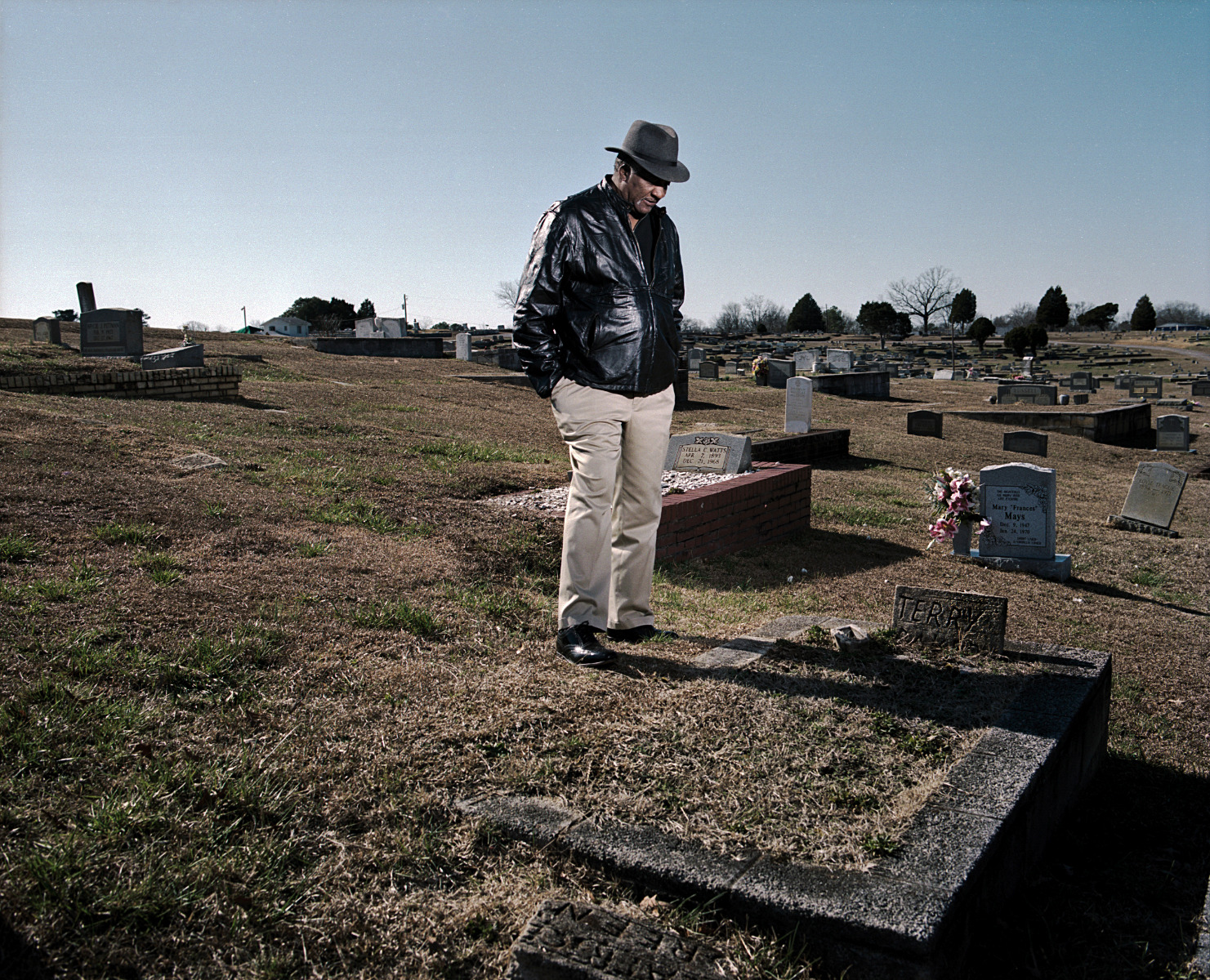 Edgemont Cemetery, West Anniston, Alabama 2012 (Above)
David Baker, 65, at his brother Terry's grave. Terry Baker died at the age of 16 from a brain tumor and lung cancer caused by PCB exposure. The average level of PCB in Anniston is 27 times higher than the national average. David Baker founded the organization

Citizens against Pollution

in response to the environmental contamination in the area. He was the main force behind the lawsuit that in 2002 forced Monsanto to pay $700 million to settle claims by more than 20,000 Anniston residents over PCB contamination.

Poca River Basin, West Virginia 2012 (Above)
Poca River basin is part of the area locally known as the "Chemical Valley". During its peak in the 1950s and early 1960s, the area was the leading chemical producer in the world. Monsanto's plant near the town of Nitro was the primary manufacturer of Agent Orange. The waste and residues from the plant were illegally dumped around the area. For years, the leaks from the dump sites have contaminated Poca River which joins Kanawha River, the largest inland waterway in West Virginia.

Heather Bowser, Canfield, Ohio 2012 (Above)
Heather Bowser describes herself as a child of Agent Orange. She was born without several fingers and is missing a part of her right leg. She is convinced that the cause is Agent Orange. Her father, Bill Morris, fought in Vietnam and was exposed to Agent Orange.

Heather Bowser holds a photograph of her father (Above)
Bill Morris, Heather Bowser's father, was one of thousands of young Americans deployed to Vietnam in late 1960s. Morris had served in areas that were sprayed by Agent Orange, probably while he was there. By the early 1980s, while he was in his 30's, his body started to break down. Morris' health problems were directly tied to exposure to Agent Orange. Bill Morris passed away on March 11, 1998. For more information regarding Children of Vietnam Veterans please click

HERE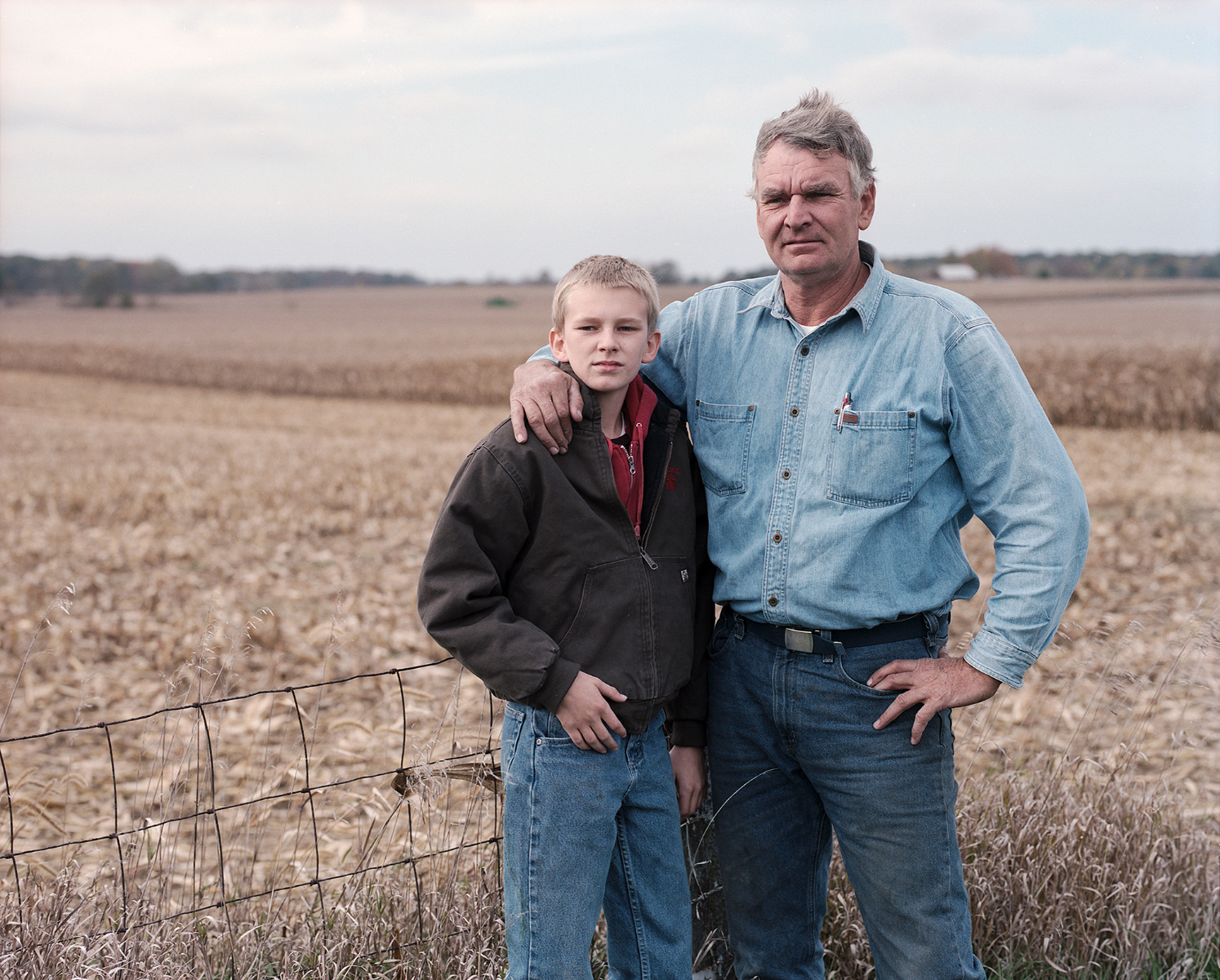 David Runyon,Geneva, Indiana 2013
In July 2004, David and his family were victims of Monsanto's prosecution of farmers in the USA. Accused of using Monsanto Patented seed, David was asked by Monsanto's lawyers to turn over all his business records including taxes. As of November 28, 2012,

Monsanto had filed 142 lawsuits against farmers for alleged violations of its technology agreement and/or its patents on genetically engineered seeds. These cases have involved 410 farmers and 56 small farm bus

inesses.
A few words from the photographer...
I have traveled to many sites, photographing the places and people affected by Monsanto's inexorable race to success. As a part of the project I began acquiring material such as documents, publicity, and memorabilia related to Monsanto and to be included in this project.

Why Monsanto? Thanks to the company's careless handling of its toxic by-products, over 50 Monsanto locations have become Superfund Sites across the United States alone, affecting hundreds of communities and their environment with health and ecological consequences. This epic run of pollution can be counted as the worst in the history of this country. Despite this, Monsanto has arranged not only to survive, but even to thrive, maintaining strong ties inside in the US government (especially the FDA). The corporation wages widespread campaigns of misinformation, persecuting institutions and individuals, including scientists, farmers and activists that dare to disclose these crimes. Today, Monsanto is addressing a new chapter in its history of successful failures, through the creation and commercialization of Genetically Modified Organism or GMO's. Monsanto continues to spread new technologies and products which are ringing alarms among scientific, human rights and ecological organizations around the globe for concerns over public health, food safety and ecological sustainability--issues that will define the way we relate to the planet and our future survival on it.

I have come to understand increasingly that despite the importance of the subject and the many ways Monsanto's ambitions affects us, Monsanto's history remains largely unknown. It has never been put together in a concise and photographically -oriented book or an exhibition. Reviewing its past, this project aims to picture what Monsanto's near future will look like.

My project is coming to a conclusion and I have to travel to two more places. The first one is Vietnam where I will photograph the consequences of the massive use of Monsanto's Agent Orange at the Tu Du Hospital in Ho Chi Minh City. The second one is the Svalbard Global Seed Vault on a remote island in Norway where seeds from all around the world are stored.

I would like to finish by saying that we find ourselves at a crucial moment in time. This is a moment where many of the policies that regulate our food and its future are being decided. It is key that we not only as consumers but most importantly as residents and stewards of the planet be educated on this subject, so we can be active and effective participants in these decisions. Otherwise the decision will be taken from us and will most certainly not be in our interest.



At Baker Creek we have been aware of Mathieu's work for quite some time. We can vouch for the quality and integrity of his project. The need is immediate and profound. Won't you please donate today?