GETTING STARTED: A NEW YEAR, A NEW GARDEN!
BY SHANNON MCCABE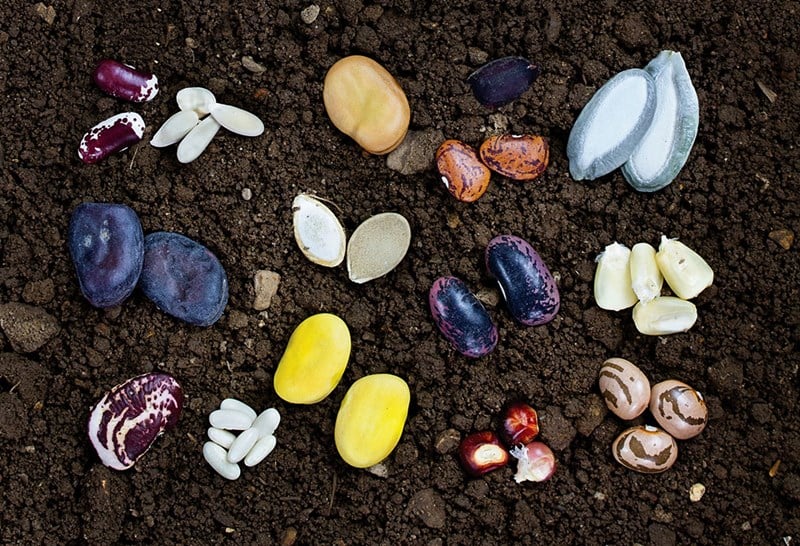 Colorful and vibrant heirloom seeds relax in the garden soil prior to being planted and getting to work!
What a fantastic time of year! Spring is coveted by gardeners and farmers, it is a time for dreaming and scheming, and planning and plotting! The wintertime is restorative period where the land repairs itself, where pest life cycles are interrupted (hopefully), and the gardener takes stock of last season's accomplishments and lessons learned. Now early Spring is a phase where anything is possible and goals are set. Will this season be an effort to provide the most nutritious produce for your family and friends? Will the garden serve as a classroom to explore science, nature and world cultures? Will it be an art exhibit? A peaceful sanctuary? Each garden will serve many purposes. Whether you view the late winter garden as a blank canvas ready for your paint brush, or a vibrant ecosystem to explore and plant in, the time is now to get going!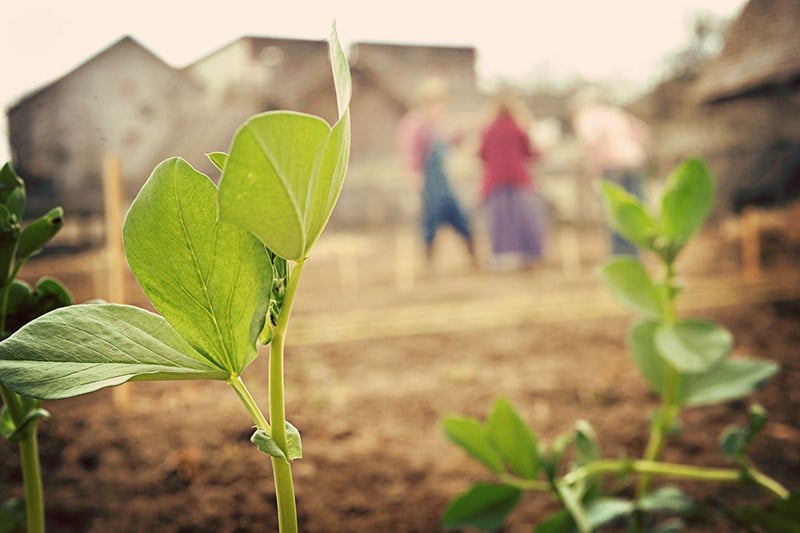 Baker Creek staff plants seeds in background while a cool weather crop of

fava beans

reach for the sky!
The coming weeks will be a blissful blur of prepping beds, sowing rugged, frost hardy seeds outside, and nurturing tender crops indoors. This whirlwind of hard work is electrified by the excitement of gardening rewards to come…honing our most essential life skills, providing for ourselves and loved ones, and of course enjoying the delicious fruits of our labor!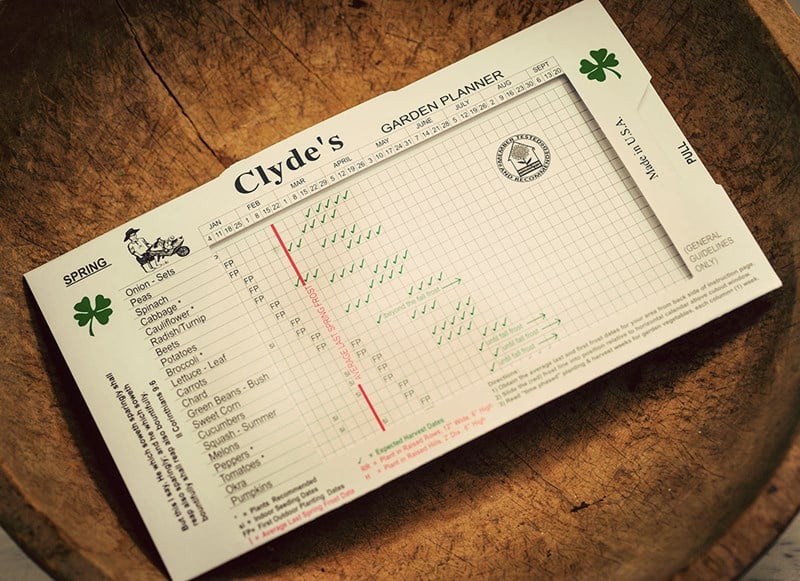 Keeping a simple journal, marking a calendar or making a map plan for your garden can help keep things organized during this chaotic phase of the gardening season. When facing a mountain of seed packets, the first step to planning is to divide your seeds by planting time.  Check the back of each packet to determine which crops are frost sensitive, which are able to withstand an early spring chill, and when to start indoors or direct sow outside.

Clyde's Garden Planner

saves time researching and organizing, and removes the guesswork from the planning stage. This simple chart system tells you when to plant depending on your location. This planner is small (about the size of a large index card) and rugged, easy to carry around to reference frequently.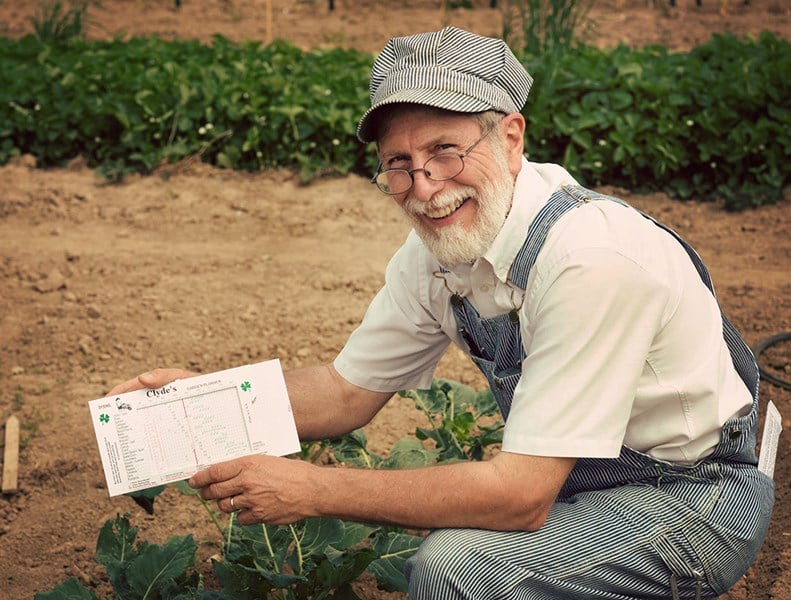 Clyde displays his handy

Clyde's Garden Planner

at the Baker Creek gardens in Missouri!
Soon enough the planning and dreaming stage will come to an end and the early crops will be ready to sow! While it may feel positively cruel to cast seeds out into the frigid and unpredictable late winter/early spring garden; just remember that some of the most tender, delicate and delicious crops are incredibly frost hardy, and will benefit from an early sowing. While the hardy crops are toughing it out in the garden, the more tender, frost sensitive plants should be started indoors.




Early crops give us benefits beyond an early harvest, some varieties will build soil or remedy other garden issues. Sneaking in an early crop of peas will help improve soil early in the season as they are a natural source of nitrogen.

Peas

are an early maturing crop that can be planted about 4 to 6 weeks before the last frost date or when soil has warmed to 45 degree F.

Peas

absolutely love the cool weather and can handle a blanket of snow.  Thomas Jefferson, famous gardener and U.S president, would hold an annual competition with neighbors to see who could harvest the earliest pea of the season!

Sugar Magnolia Tendril pea

is no exception to this rule, the rugged and frost friendly plants will happily produce brilliant purple blue pods early in the season, adding a touch of nutritious color to spring salads. This is the first purple podded sugar snap pea! Tendrils are a gourmet delicacy, and super profuse in this variety.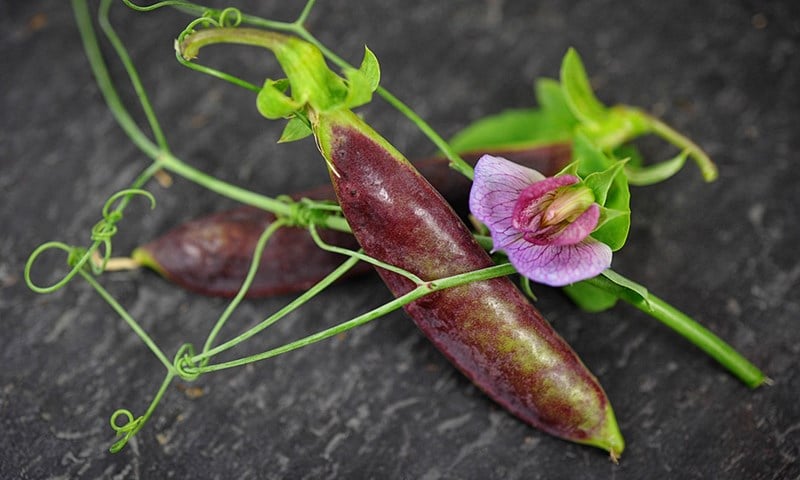 A detail of the magnificent

Sugar Magnolia Tendril Pea

and its delicate lavender bloom!
Once peas have faded, in the late spring, plant an early summer a nutrient hungry crop like

corn

in its place.  The soil will now be warm enough and more rich for corn to grow healthy and strong, try growing heat loving,

cowpeas

along with the corn for an extra boost!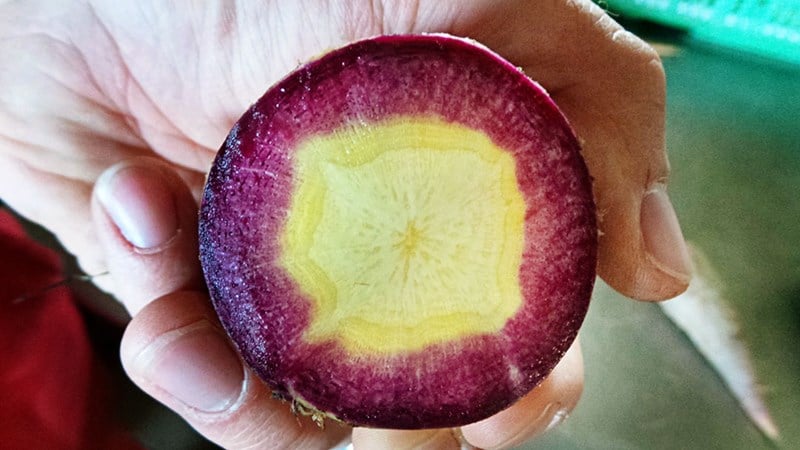 The colorful and exciting inside of a

Gniff carrot

!
Carrots

are right behind peas on the gardening calendar. Growing carrots is especially fun with children, who delight in pulling tasty treasures from the ground. Try growing a small amount of a broad range of colors and you can harvest a rainbow of roots! Carrots can be sown 3-5 weeks before the last frost date and should be harvested before the very hot summer weather sets in. The

Gniff Carrot

is a very rare landrace from the Tessin region of Switzerland.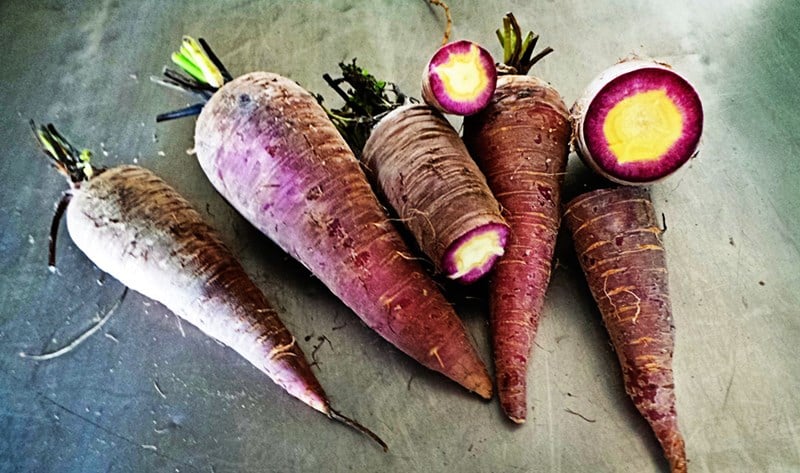 Some vibrantly colored

Gniff Carrots

fresh from the garden!
These amethyst colored carrots were re-discovered in the 1950's in the picturesque Alps village of Bre being grown by local women who sold them at farmers markets.

 

'Gniff'

is translated to purple in the local dialect. Being a landrace, there is a range of expression of colors in this carrot, always a purple exterior with a creamy yellow to white heart.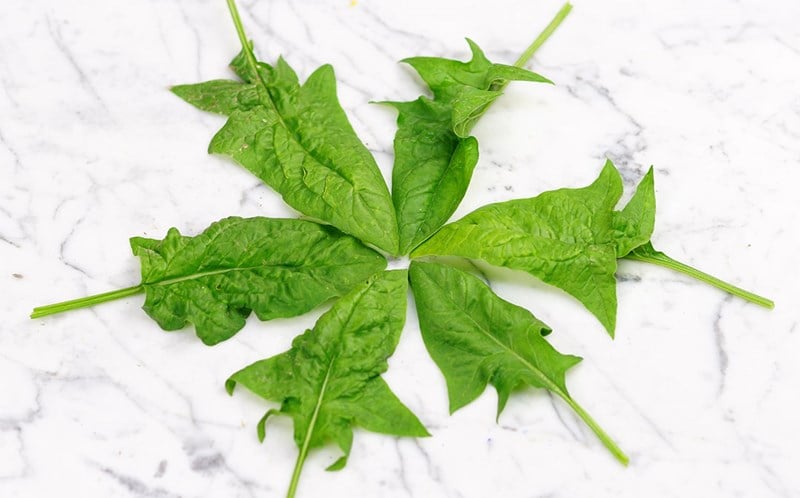 One of the hardiest and most versatile spring crops is spinach and the seeds can be sown as soon as the soil can be worked. Spinach can take plenty of cold, but hot weather will cause plants to bolt. Be sure to succession plant your spinach every ten days in late winter through early spring for a consistent yield of high quality greens. '

Amsterdam Prickly Seeded

' is a traditional European spinach that is purported to be the most cold hardy and this historic variety was grown by Thomas Jefferson in his home gardens at Monticello. This variety is a top choice for the early spring garden as it is late to bolt and will produce a heavy crop before the heat of summer starts.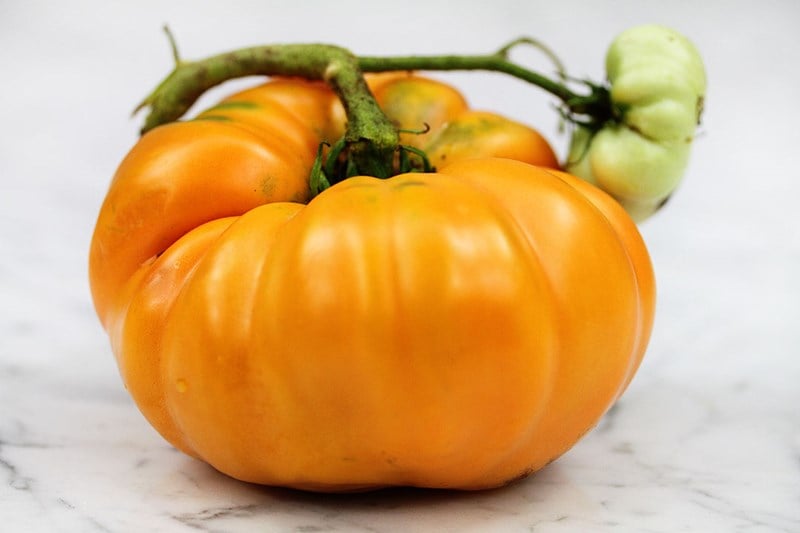 While the hardy early spring crops are bearing the harsh and unpredictable weather, the most precious and frost tender crops are being nursed indoors until last spring frost has passed. For those with harsh winters and short summers, it is imperative to start frost tender crops indoors to get a head start on the season.
Some crops actually benefit from being transplanted from a pot to the garden outside.  Tomatoes will grow extra roots when the stalk is planted deep, allowing the plants to take up more nutrients and to grow better! We love heirlooms with a good story and even better flavor, so here is a little whimsical inspiration for your garden dreaming!

Dr. Wyche's Yellow tomato

was donated to the Seed Savers Exchange by the late Dr. Wyche, an avid gardener with a special gardening technique. Dr. Wyche was a friend of the the Cole Brother's Circus and he used exotic animal manure in his terraced mountain gardens. Elephant manure was applied as a fertilizer, and lion and tiger droppings were scattered to scare off deer! Dr. Wyche originally called this massive tangerine colored tomato 'Hot Yellow' but the name was changed in his honor. The fruits weight around one pound each and glow like lanterns on massively productive vines. The fruits have a tropical fruit flavor, low acid, and make the perfect slicing tomato!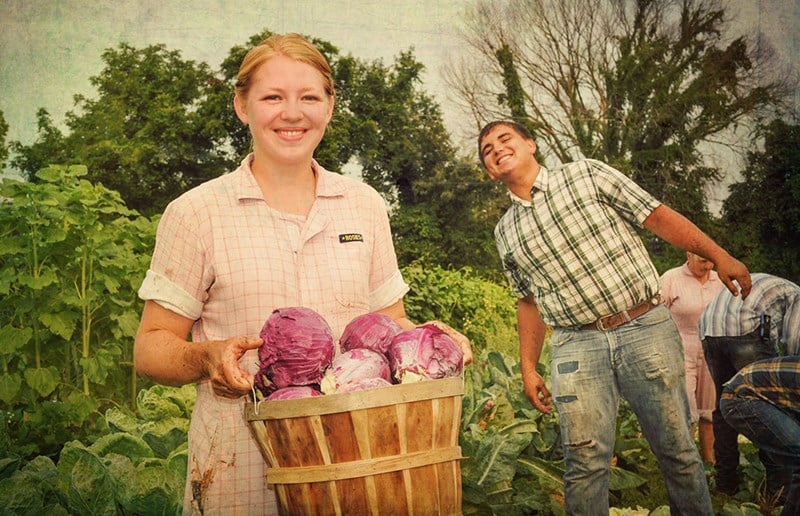 Baker Creek staff, headed by Deb Vlietstra, our warehouse manager, harvest our cabbage crop!
From the super attentive and organized gardeners, to the ones who let the rhythm of nature lead the way—all who work the land have discovered one of the most pleasant and rewarding paths to peace and tranquility. This season be sure to enjoy the simplicity of the gardening experience, soak up the opportunity to work independently, or to bring family, friends and the community together to learn, share and enjoy the heirloom gardening life. The Baker Creek team wishes you a prosperous and peace filled gardening season!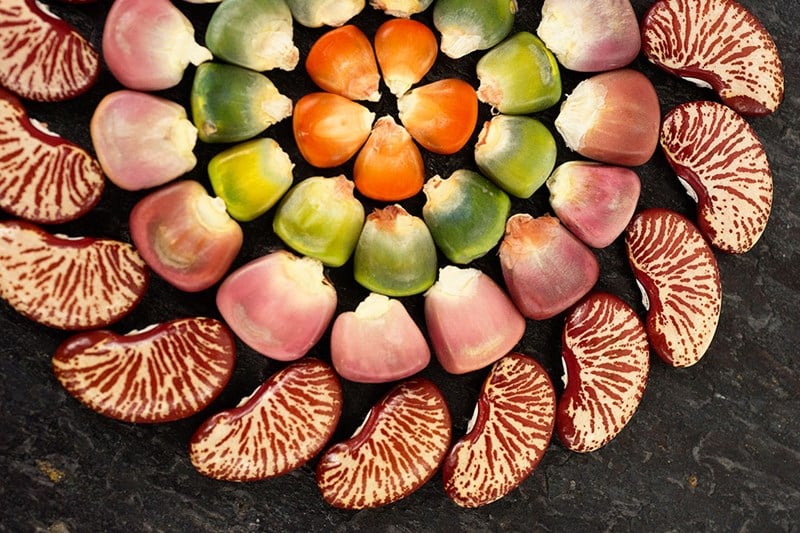 Seeds, seeds and more seeds!
For 356 pages of pure gardening delight, check out our critically acclaimed

Whole Seed Catalog

!