A

peanut

, still in the shell, is shown freshly pulled in the

Baker Creek Gardens

.
Plant

peanuts

in full sun, in loosely-worked soil after frost has passed and the soil is warm, 65-70 degrees F, at about the time you plant squashes or melons. Gently open the pods immediately before planting; carefully avoid tearing the papery skin enclosing each kernel. Plant 1-2" deep, about 6 inches apart, in rows 2-3 feet apart. In about two weeks the seedlings emerge. (In shorter-season climates, start

peanut

seedlings indoors, preferably in peat pots, setting outdoors into warm soil about three weeks after indoor sowing.) Control weeds carefully. After 4-5 weeks of growth, the plants bloom and "pegs" appear; these grow downward and must penetrate the soil for proper development. (If the soil is tight or crusted, loosen it with a hoe to facilitate penetration of the pegs.) The

peanut

shells, and the kernels within them, develop underground over the next couple of months. Plants can be left in place until the leaves begin to turn yellow; harvest before frost in any case. Lift the plants, using a digging fork if necessary to remove the plants with stems intact and mature

peanuts

still clinging to them. Air-dry for several weeks, then remove the

peanuts

, clean with a soft brush, and store for future use or replanting next season.


To Purchase Peanuts Go

HERE


GEORGE WASHINGTON CARVER'S RECIPE NO. 51, PEANUT BUTTER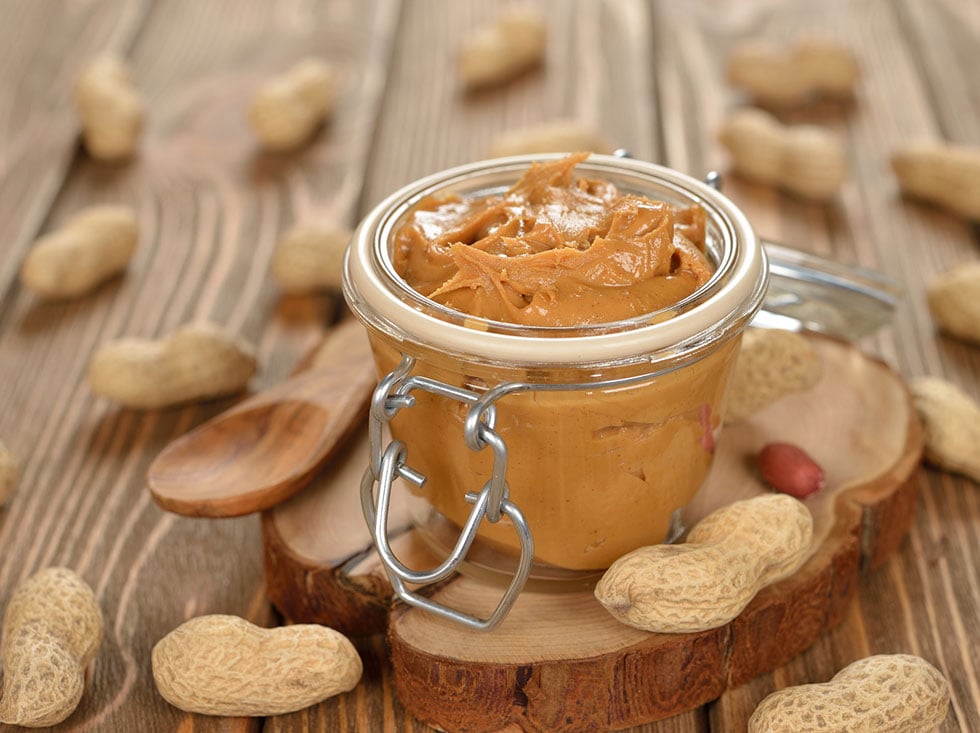 Homemade peanut butter from homegrown peanuts is a delightfully healthy snack!
Shell the peanuts; roast just enough so that the hulls will slip off easily; remove all the hulls by gently rolling, fanning, and screening; grind very fine in any sort of mill, passing through

several times if necessary; pack in cans, bottles, or jars, and seal if not for immediate use. Some manufacturers add a little salt and a small amount of olive oil; others do not, according to taste. For small quantities of butter a good meat grinder will answer the purpose. If the nuts are ground fine enough, no additional oil will be necessary.
Read more about George Washington Carver's Peanut Recipes

here.
To Purchase Peanuts Go

HERE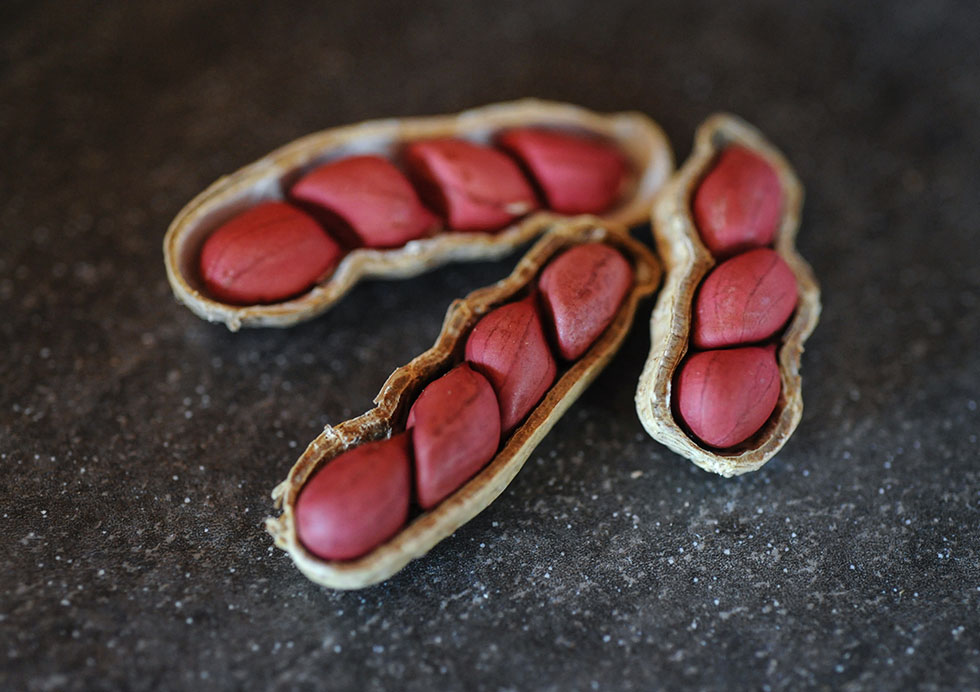 To Purchase Tennessee Red Peanuts Go

HERE