PUTIN'S MOVE TO GO GMO-FREE IN RUSSIA
BY RANDEL AGRELLA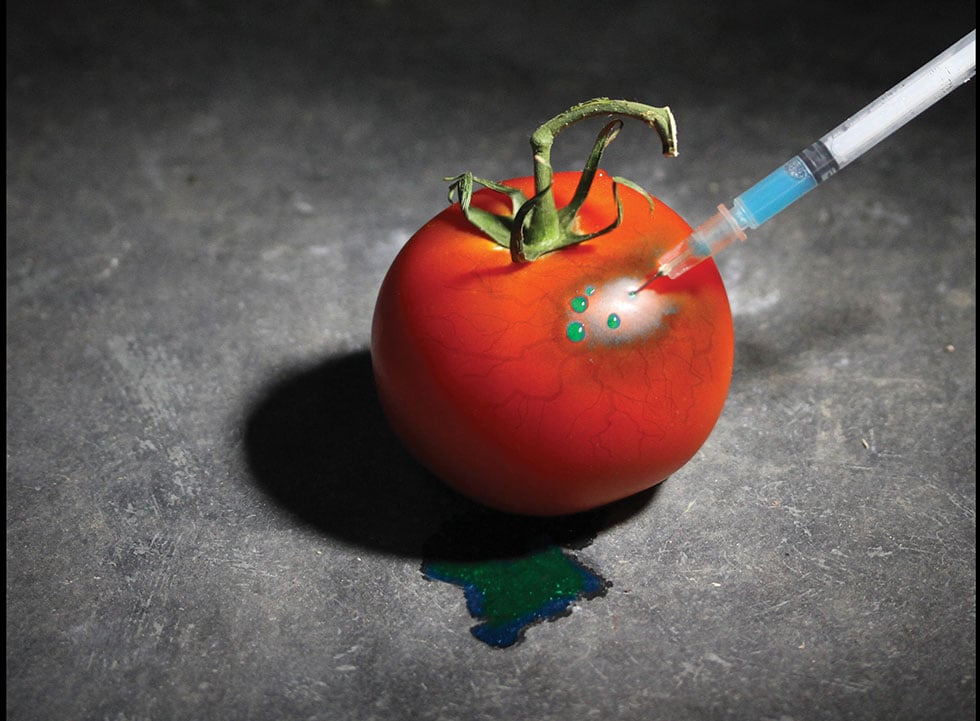 Russian President Vladimir Putin announced recently his vision for Russia to become the world's leading exporter of non-GMO foods. In an address to the Russian Parliament on December 3, 2015, Putin said: "We are not only able to feed ourselves taking into account our lands, water resources – Russia is able to become the largest world supplier of healthy, ecologically clean and high-quality food which the Western producers have long lost, especially given the fact that demand for such products in the world market is steadily growing."
 

This bold vision for the former Soviet country's future came on the heels of recently-enacted legislation virtually banning the cultivation of genetically engineered agricultural crops in Russia.

GMO soy crop is heavily sprayed with Round-up in the USA. (Image courtesy of Fotolia).
The move toward non-GMO exports looks to be a centerpiece for a new economic strategy. "Ten years ago, we imported almost half of the food from abroad, and were dependent on imports. Now Russia is among the exporters. Last year, Russian exports of agricultural products amounted to almost $20 billion – a quarter more than the revenue from the sale of arms, or one-third the revenue coming from gas exports." Since arms sales and natural gas are major sectors of Russia's export economy, the remarks underscore the importance of non-GMO agricultural exports in Russia's future economic plans.

Monsanto donates heavily to members of the Senate and Congress! (Image Courtesy Fotolia).
While sources do say that some 80% of the Russian public rejects GMO food, the initiative can be seen as an attempt to undermine western sanctions over Russia's annexation of the Crimean Peninsula, as well as a slap at the United States, which officially seems to be squarely in Monsanto's pocket. Be that as it may, the move would certainly put pressure on western Big Food, in view of surging demand worldwide for non-GMO food. Although we cannot condone the Russian strongman's every action, we join pure food advocates around the world in hailing the move. Pure food is pure food, no matter who produces it.