AMAZING THAILAND
BOTANICAL WONDERLAND
BY JERE GETTLE WITH SHANNON MCCABE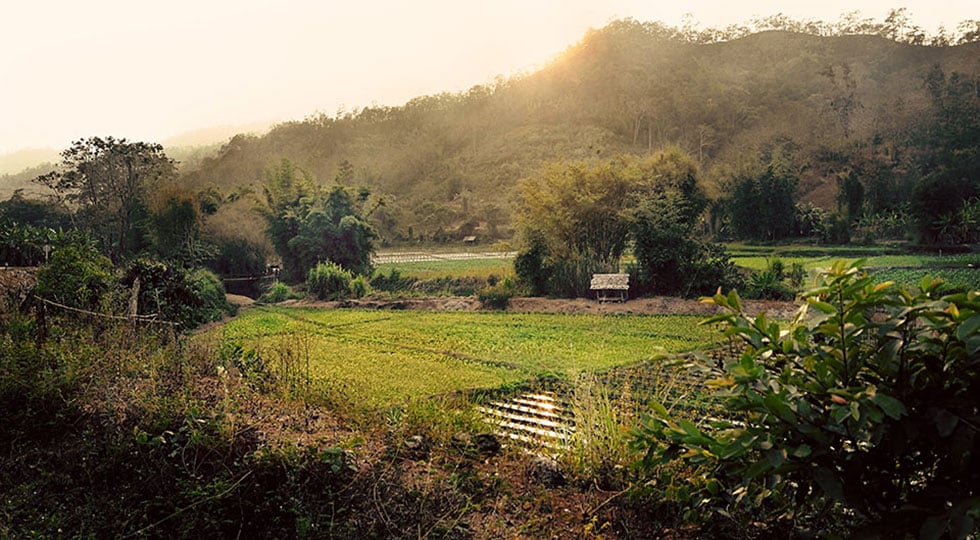 In January, my family again took a two-month trip to Thailand with short stops in Tokyo, Taipei, and Abu Dhabi. We had waited to return to Thailand until our second daughter, Malia, was about 15 months old. In early January, 2015, we packed up the kids and drove toward St. Louis to start this journey that I had been on four times before over the last 12 years. We were excited to return to this land of great food and so many traditional cultures and foods.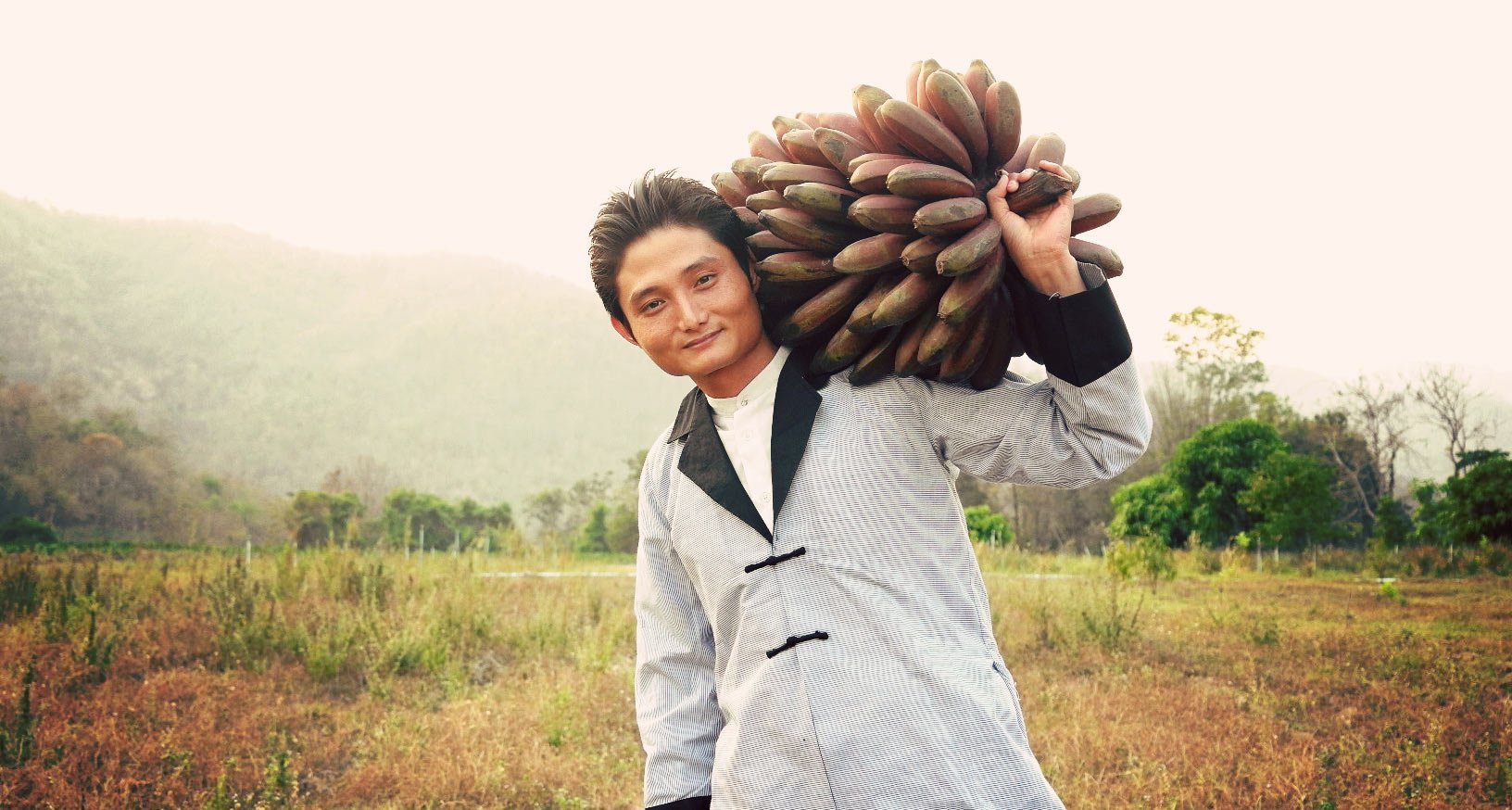 After arriving in Bangkok and meeting up with long-time traveling buddy, Jon Mizner and family, we all downed bowls of spicy curry and heaping plates of "mango and sticky rice" before we packed into a rickety old train car and headed to the countryside. To the mountains where the amazing hill tribe cultures dwell. We always start our travels in the amazing but touristy city of Chiang Mai, a city that is a known paradise for herbivores with its hundreds of vegan-friendly restaurants and cafes. It is hard to decide what to choose from the bounty of fresh local options, including more and more organic options, that are offered on menus.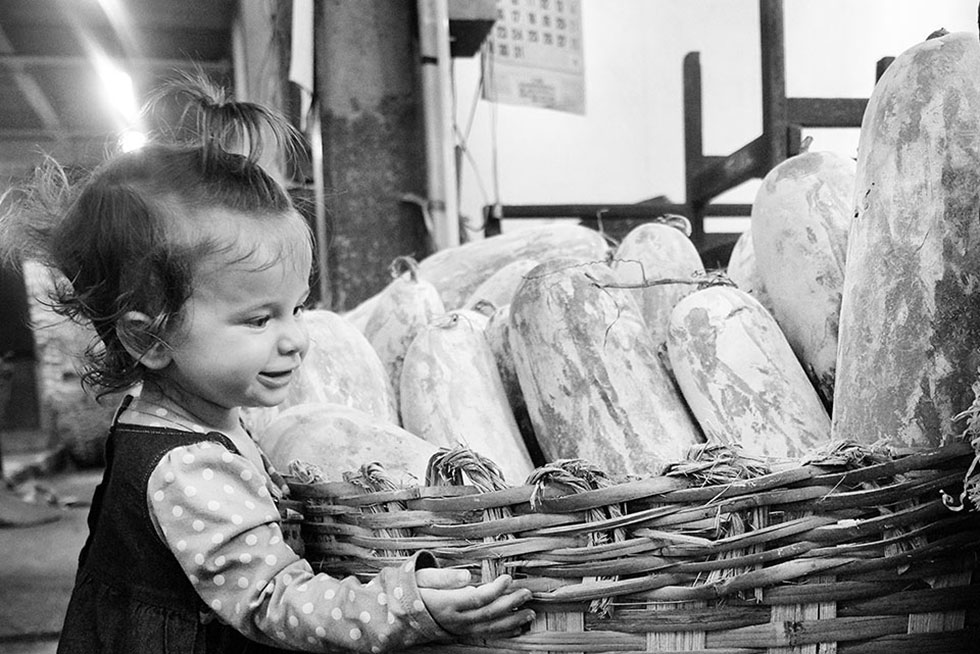 In the tall, mist-cloaked mountains surrounding the city live various hill tribe peoples, such as the Akha, Hmong, Karen and Lisu. These diverse peoples all have their own cultures, their own foods and their own seed varieties. In many cases these have been passed down in families for many generations. These mountain seeds are nearly always admirably pest-resistant and usually grow incredibly well in our Missouri gardens. As we traveled over the mountains of northern Thailand, it seemed as though many tribal villages had something new to share: from large striped peanuts and bitter red eggplants to lime-green wax melons and very tiny inch-long bottle gourds. Yes, each trip to Thailand yields more botanical treasures; it is a land full of interesting plants, peoples and great food. Collecting seed varieties and stories about the rich food culture of Southeast Asia is so exciting.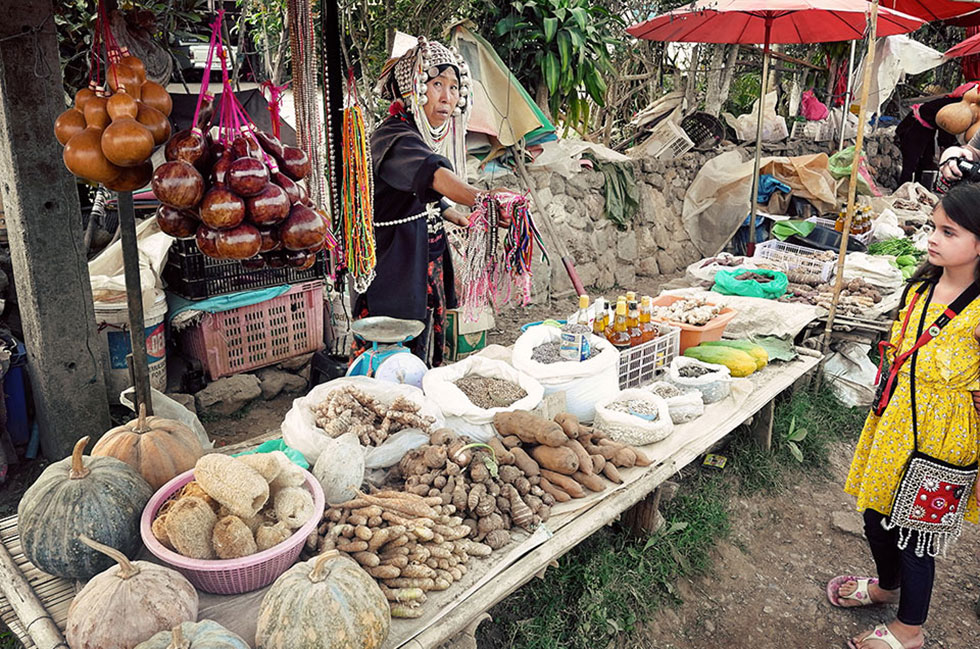 Above is an image of Sasha Gettle visiting the roadside stand of an Akha tribal woman. The Akha people are a semi-nomadic hill tribe who inhabit Thailand, Laos, Vietnam, and Burma. A superstitious and culturally traditional people, the Akha are often the subject of prejudice and rights abuses. Many Akha build their villages high in the hills to avoid evil spirits in the rivers below. Traditional Akha villages are guarded by a wooden gate adorned with intricate carvings; these gates are used to keep evil spirits out and to entice friendly spirits to enter the village. The Akha are mostly farmers, although in areas such as Thailand with a high tourist population, they have taken to selling beads as well as the traditional and very colorful Akha garb for which they are famous. This Akha woman is selling stringed beads of the grass-like plant called Jobs Tears. These "Seed Beads" come in many shapes and sizes, of which we collected many.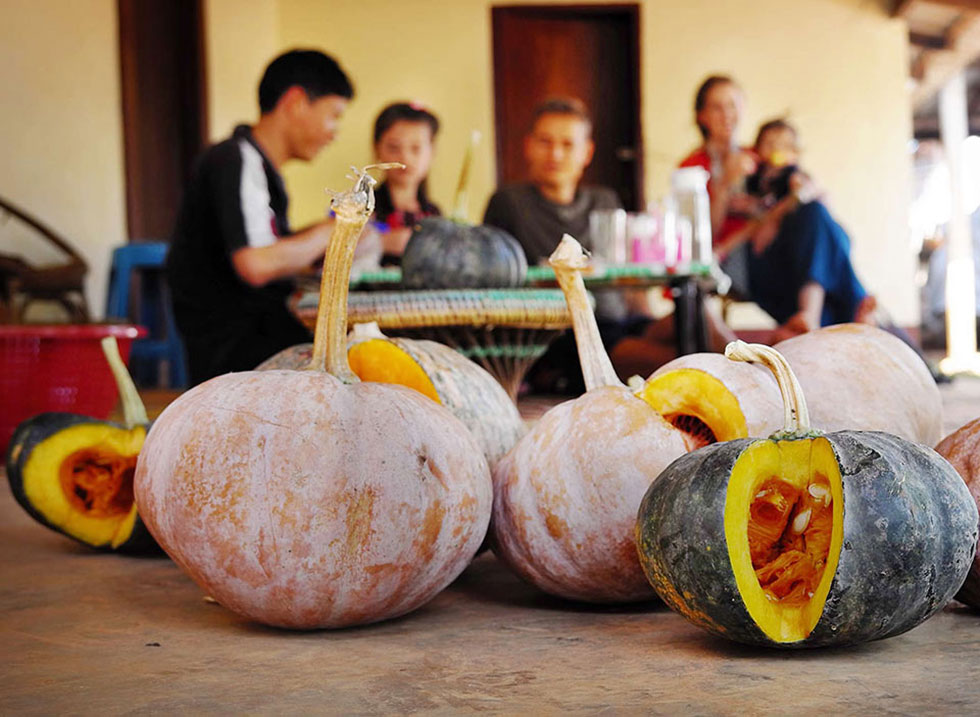 Cleaning pumpkin seeds from Thai and Akha varieties at the home of Mr. and Mrs. Anusorn Kamalasniti, a native, tribal pastor and homesteading enthusiast. He grows a variety of foods, including honey from wild bees that have set up home in his home! Each fall he harvests abundant amounts of honey right in his house. His lovely wife kindly prepared us some of the best food we had in Thailand.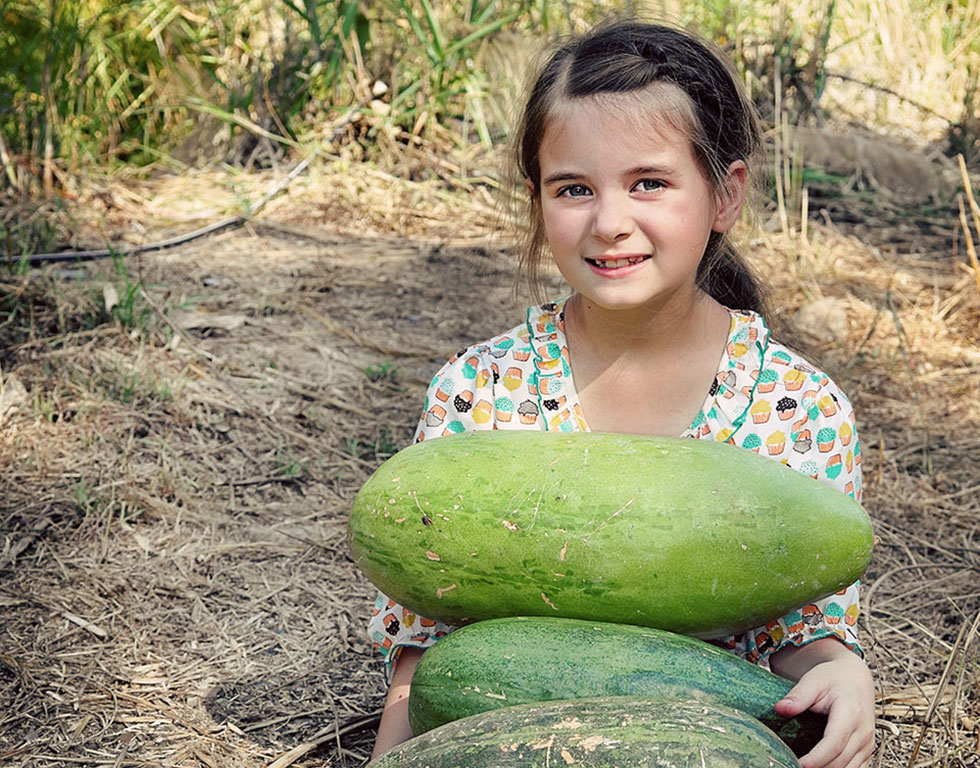 Sasha in the dry, parched hills near Mae Hong Son, Thailand. We enjoyed Thailand from January to March, which is during the dry season. Sasha is holding something quite unique—some wax gourds that are a beautiful lime green in color, totally unlike the normal grey, waxy looking fruit of common wax gourds. These were collected from a roadside stand. They are delicious in soups and stews.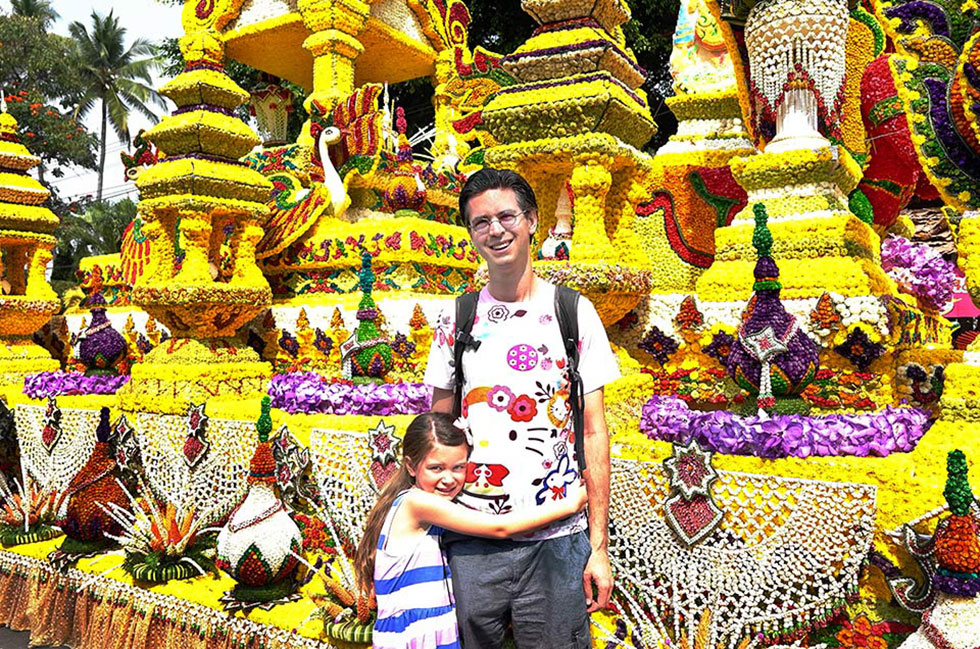 Jere and Sasha at the Flower Festival! Chiang Mai is known in Thailand as the city of flowers. The city fully blooms in February when the annual flower festival is held. The city explodes with the vibrant colors and glorious scent of flower! Chiang Mai has held this incredible floral festival for the past 38 years.