Latin name Papaver orientale is also known as breadseed or opium poppy. The long, slender stems are topped with delicate, papery petals that give way to enlarged seed heads filled with edible blue seeds.
HISTORY
The breadseed poppy is most likely native to the Eastern Mediterranean. Images of opium poppies have been found in ancient Sumerian artifacts dating to 4000 B.C.
USES
Ornamental.
Pollinator attractor.
Mature seeds are edible poppy seeds. Beds, borders, containers, cottage garden, cut flower garden, cutting garden, wildflower mixes.
Opium poppies are extremely popular with honeybees. You will often see multiple bees on each bloom at the same time, loading pollen grains onto their sacs.
SEED STARTING
Seeds germinate in 14-21 days.
Surface sow seeds and gently press into soil, as light aids in germination.
Keep seeds moist until germinated.
Ideal germination temperature is 65 F.
GROWING
Prefers full sun and moderately rich, loose, well-drained soil.
Direct seed in early spring.
Space plants 8-12 inches apart.
Deadhead spent flowers to encourage continued blooming.
PESTS/SPECIAL CONSIDERATIONS
Aphids can be a minor problem with this generally pest-free plant. Treat aphids with organic insecticidal soap.
SEED SAVING
Mostly self pollinating; however, small flies and honeybees may cross pollinate closely planted varieties.
Often self sows, but you can also harvest seeds when capsules turn brown.
Save seed over winter in a cool, dark, dry place.
If you're like us, you've probably spent some time cozying up with seed catalogs these past few weeks (hopefully Baker Creek catalogs!), dreaming and scheming about what to plant come spring.
Our 2022 catalogs feature a tantalizing selection of new varieties, but we know it can be hard to choose. That's why we've compiled a list of staff favorites, based on their experiences in the trial gardens and kitchen.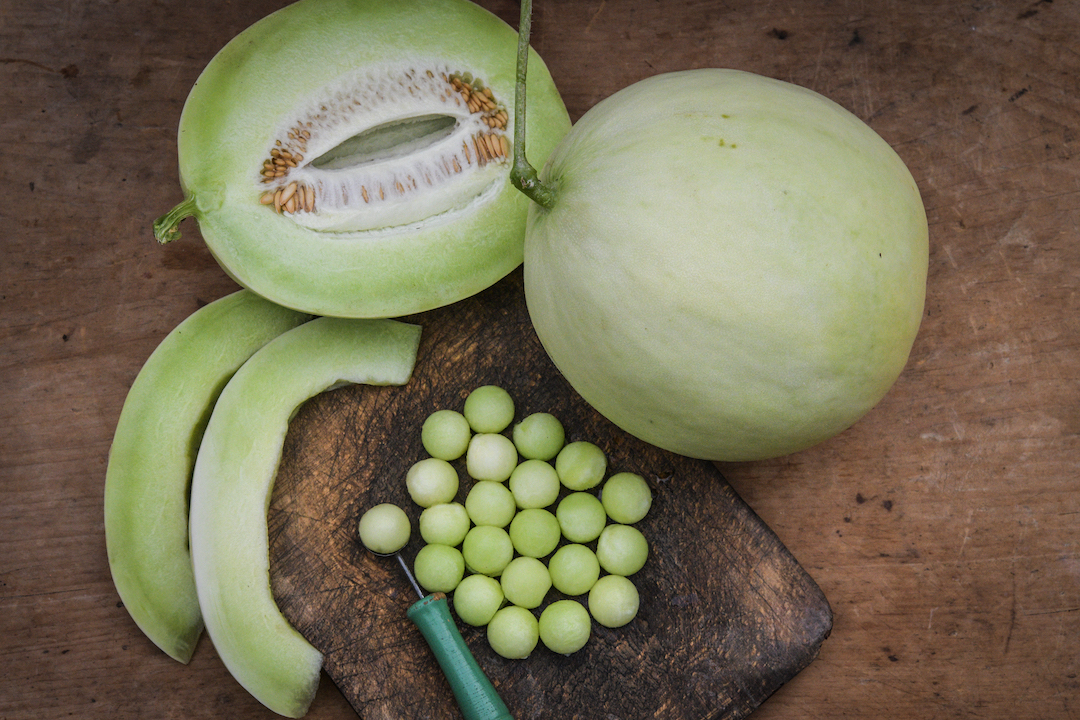 13. White Lanzhou melon
When Vice President Henry A. Wallace took an official trip to Soviet Asia and China in 1944, he presented melon seeds to the people of Gansu Province, China. The honeydew type melon became very popular there but virtually unknown in the U.S. Eventually seeds of the melon found their way back to Wallace's family, and from there into the USDA Germplasm Repository, where Baker Creek founder Jere Gettle found seeds of this historic variety. After several years of trialing this sweet, white-fleshed melon, we're so happy to be making it available! A multicultural treasure!
12. Watermelon Beefsteak tomato
This one is a winner for its sweet, refreshing flavor, not to mention its color reminiscent of the favorite sweet treat of summer. It's an easy-to-grow pink tomato with classic beefsteak qualities, but nearly lost to the sands of time.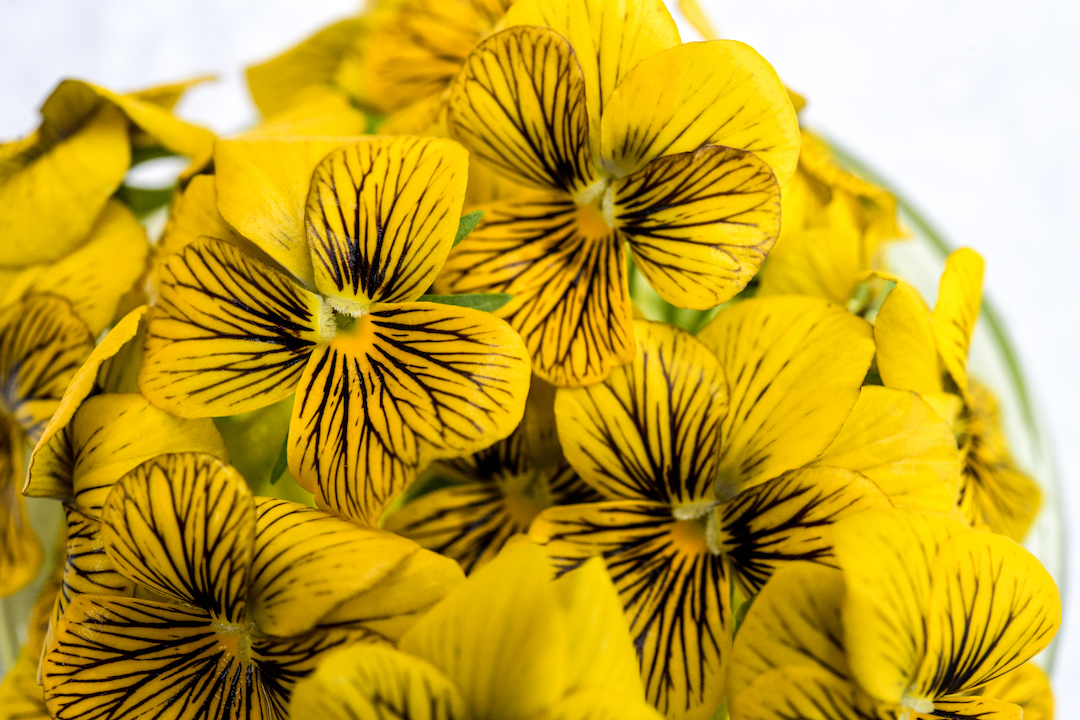 11. Tiger Laeta viola
Talk about a sweet little ray of sunshine for the flower garden designs! These golden blooms with purple stripes add cheer to beds, borders, containers — and the dinner plate. We just love 'em.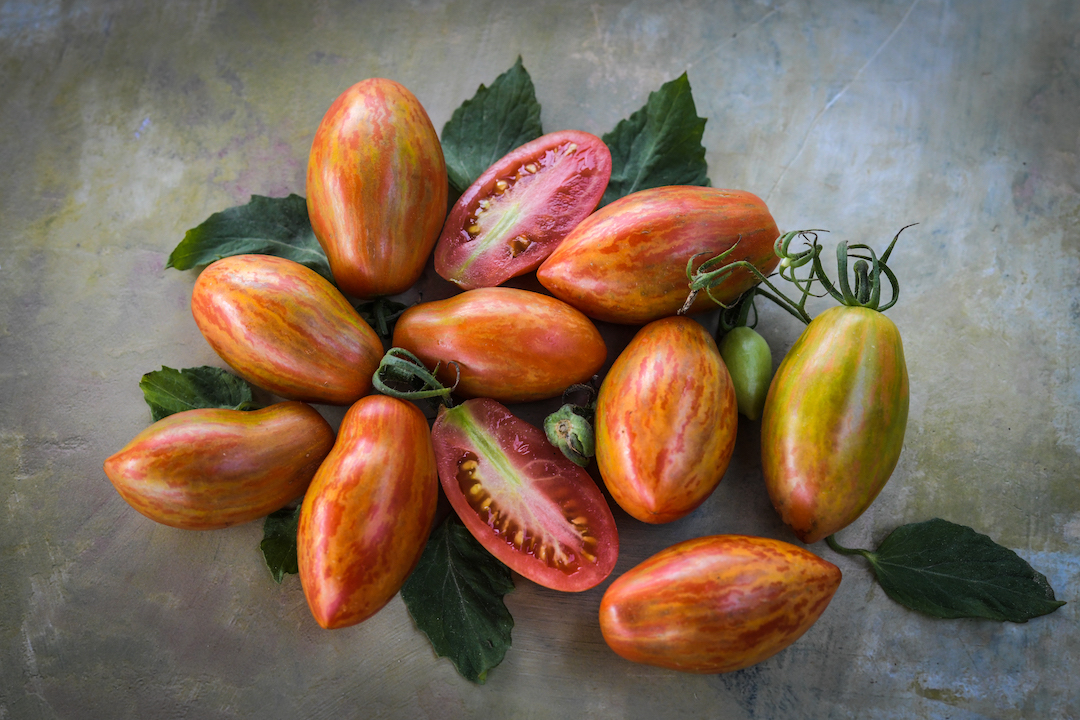 10. Prairie Fire tomato
If super sweet, snackable tomatoes are your thing, look no further than Prairie Fire. The skin of this three-inch long tomato is flecked with gold, and the flesh is incredibly sweet! Breeder Aaron Whaley says these are so irresistible that they rarely make it all the way to the kitchen after harvest.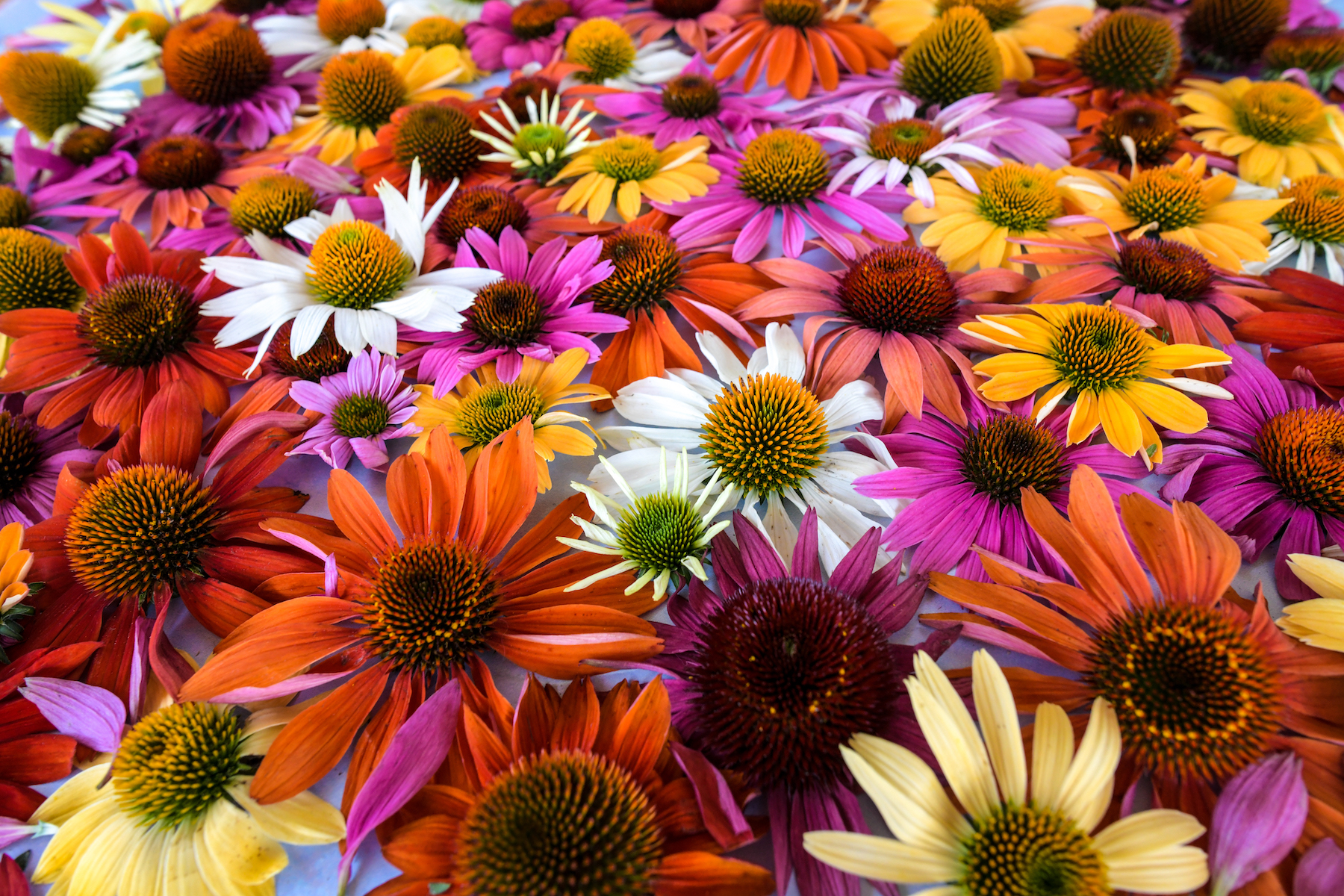 9. Paradiso Super-Duper echinacea
A perennial that's pretty in pink, Super-Duper echinacea produces rosy double blooms from seed in its first year! We love this flower for its hardiness and its beauty.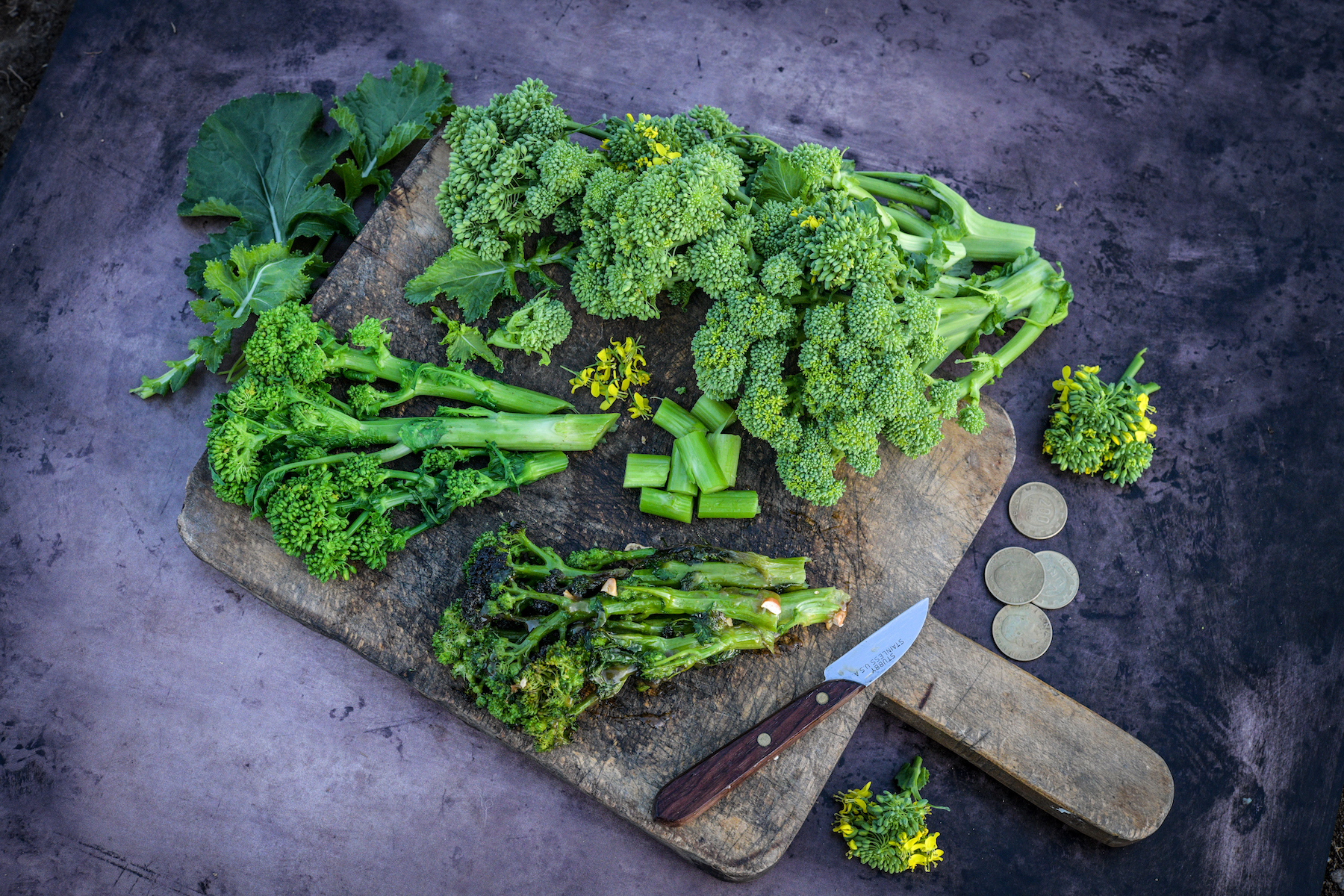 8. Natalina di Fisano Cima Grande broccoli rabe
Abundant yields and rich flavor landed this Italian heirloom brassica on the staff's "delicious dozen" list. This variety is a favorite in the Puglia region, where it's often sauteed with garlic, drizzled with olive oil and served with good bread.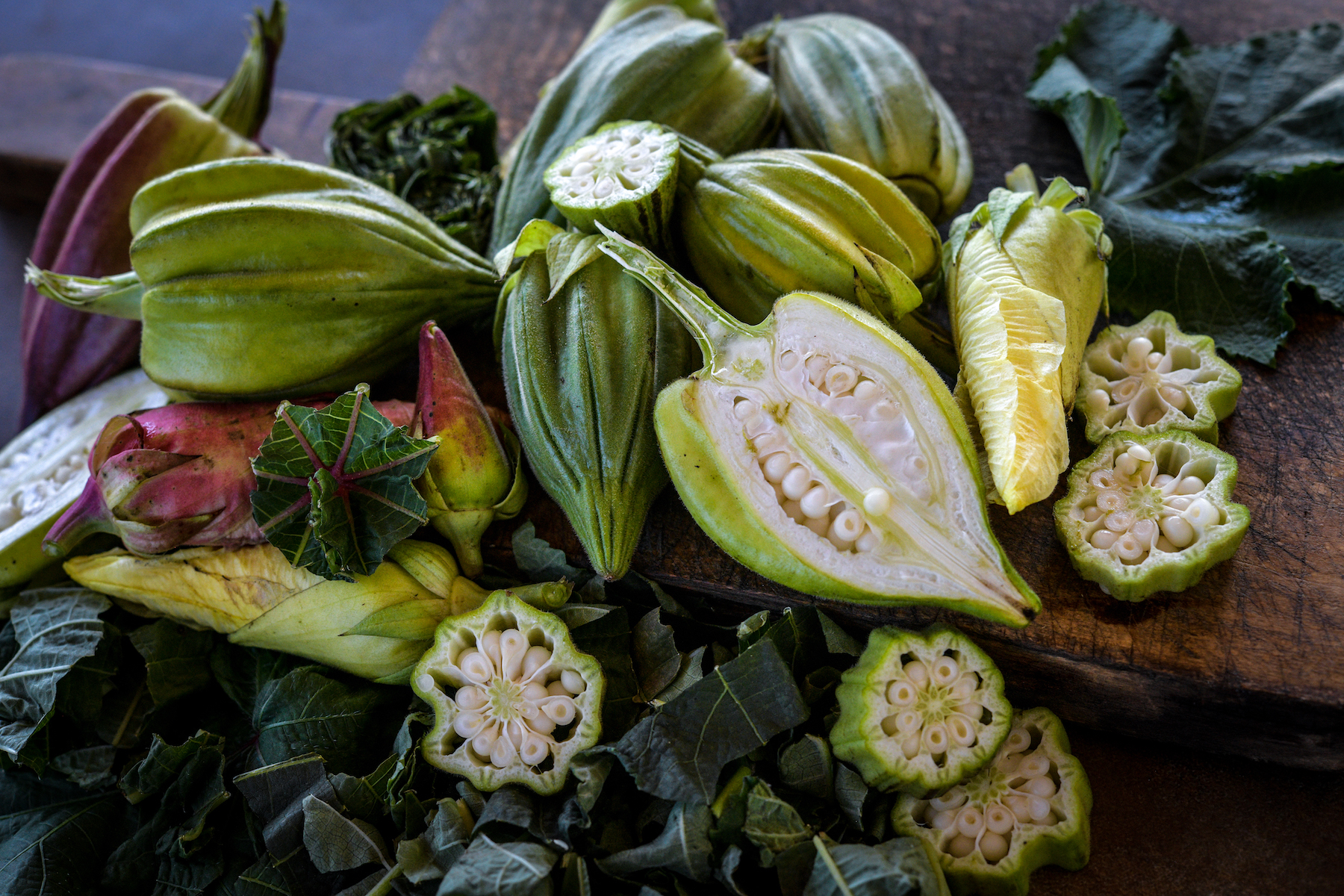 7. Motherland okra
This variety comes from Liberia, West Africa, via our friend Jon Jackson. He is the founder of Comfort Farms in Georgia, a nonprofit that works with combat veterans as they heal the wounds of war. Jon has also been exploring his roots through heirloom growing. His mother hails from Liberia, and she remembers eating this variety growing up. Jon received the seeds of this wildly prolific okra variety (Abelmoschus caillei) from a Liberian friend with whom he served in the U.S. Army. The pods are delicious and can even be eaten raw when young. Cooked, the leaves of Motherland okra are also edible, and in West Africa they are traditionally used in soups. (100 percent of the proceeds of Motherland okra seed sales in 2022 will go to support Comfort Farms' mission.)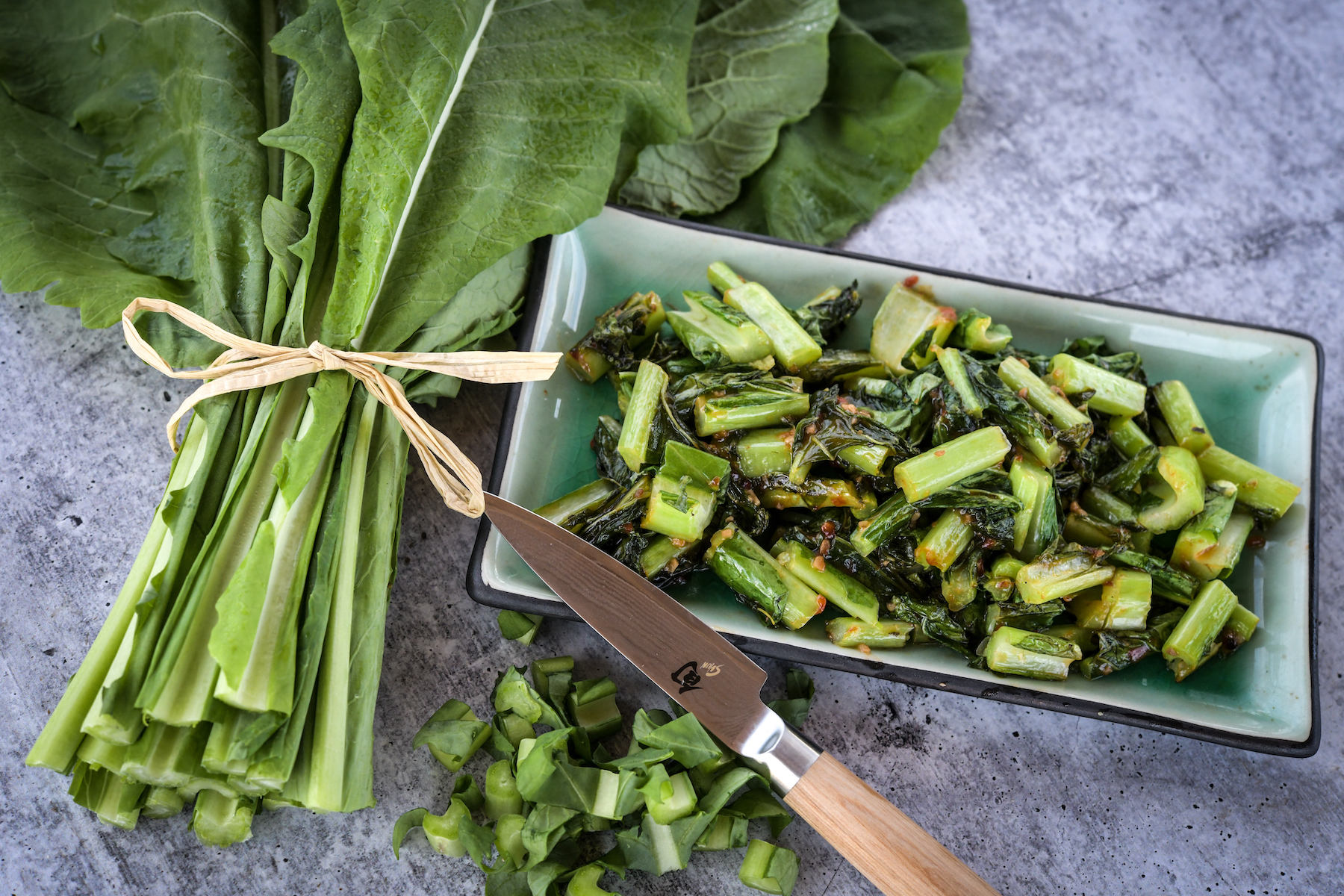 6. "Old Tokyo" Komatsuna
With the versatility of a spinach and the nutrient density of a mustard green, it's no wonder that "Old Tokyo" Komatsuna makes our list of new favorites for 2022. We are so happy to offer this traditional strain of Komatsuna spinach mustard. Komatsuna has often been called the "most underrated leafy green," and we think that needs to change.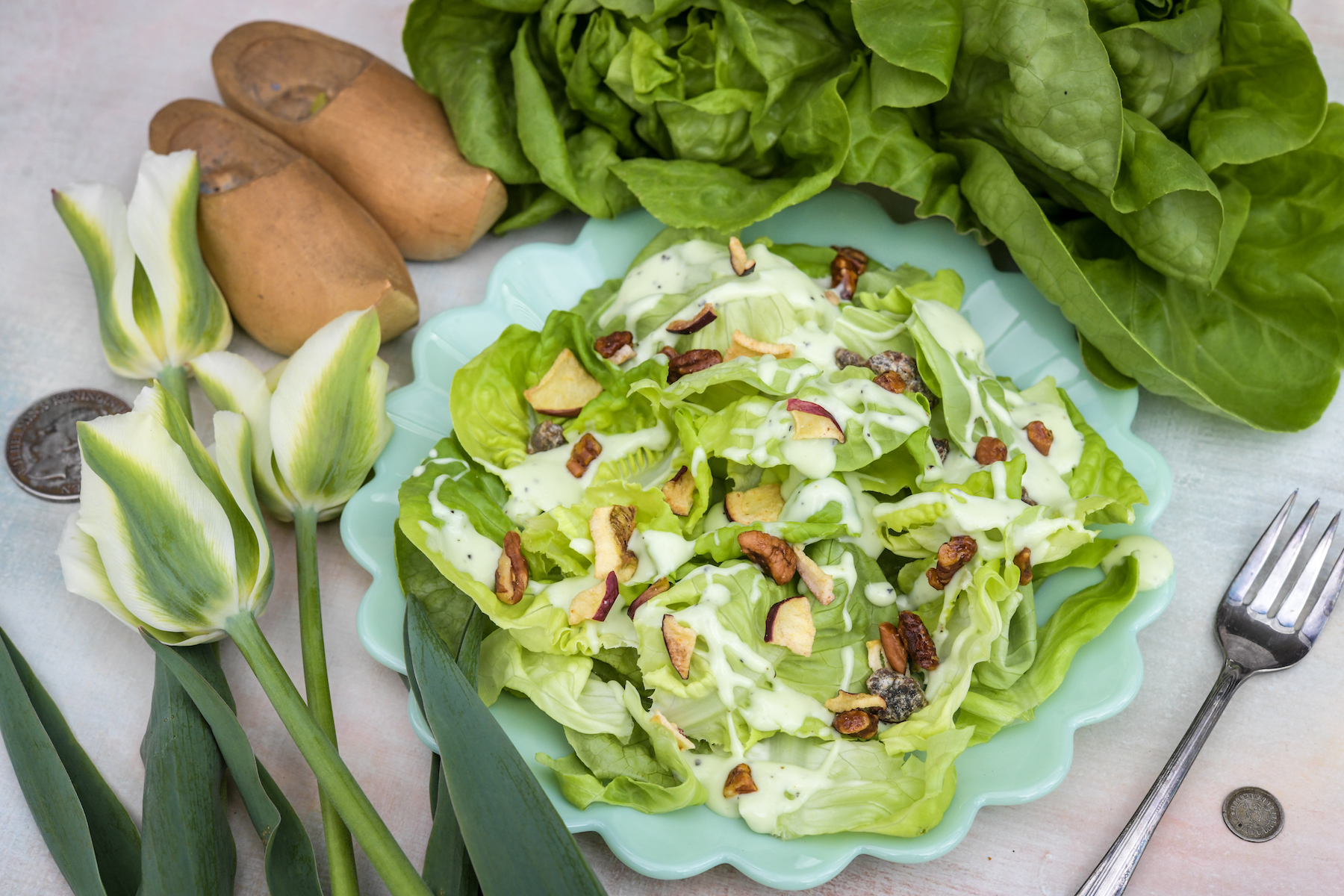 5. Gustav's Salad lettuce
This is hands down our favorite butterhead type lettuce. The compact heads with a silky, soft texture elevate salads to the next level. This variety was stewarded by a man in the Dutch isles. He delivered this signature lettuce in his town for over 40 years, always carrying it in the basket of his bicycle. He also allowed a small part of the lettuce patch to go to seed so that he could preserve the variety.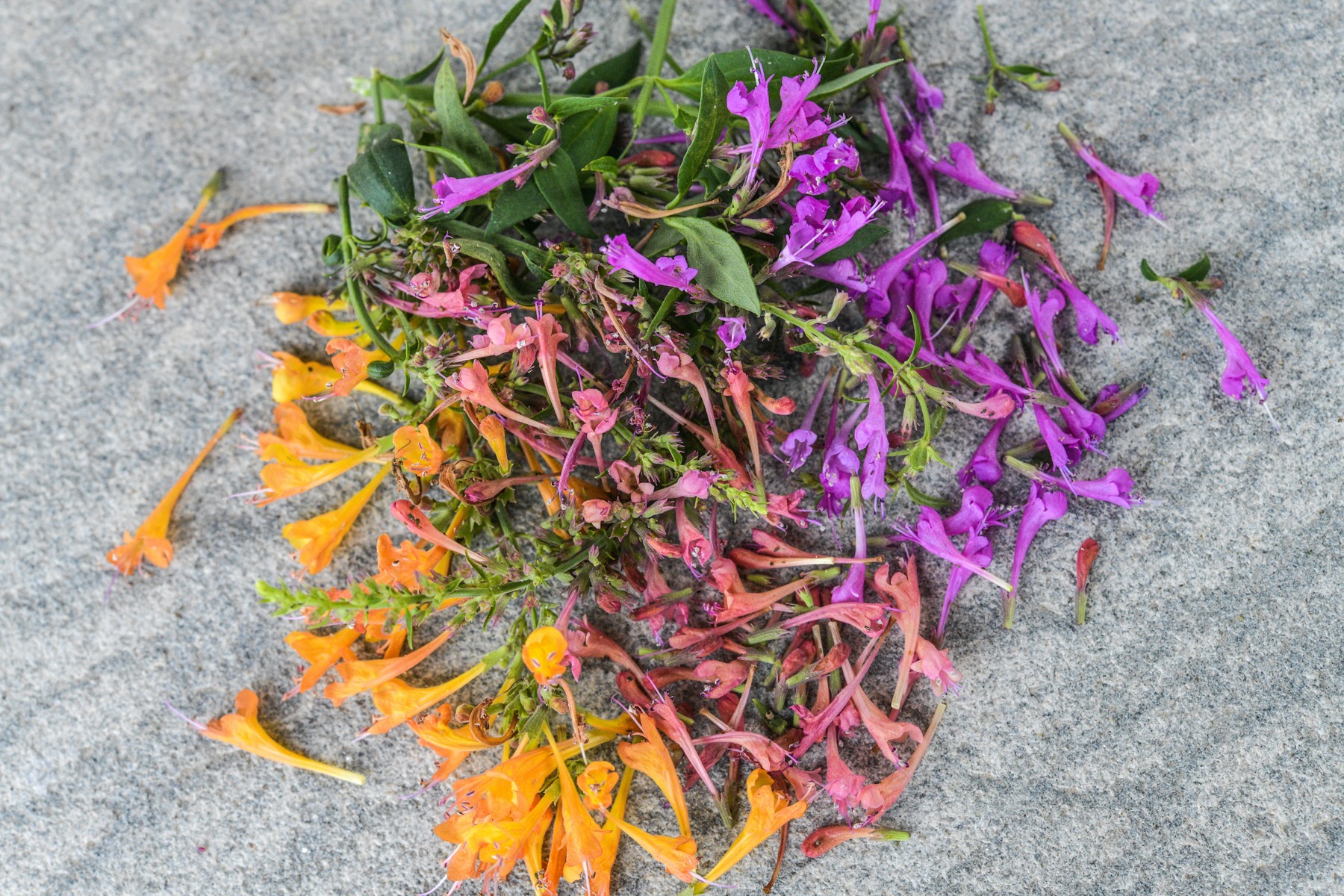 4. Fragrant Delight Mix agastache
This variety's name says it all. Growing this colorful, sweet smelling mix is like rolling out the welcome mat for beneficial insects and hummingbirds. This frost-hardy perennial is a winner in the pollinator garden, and a delight for the senses.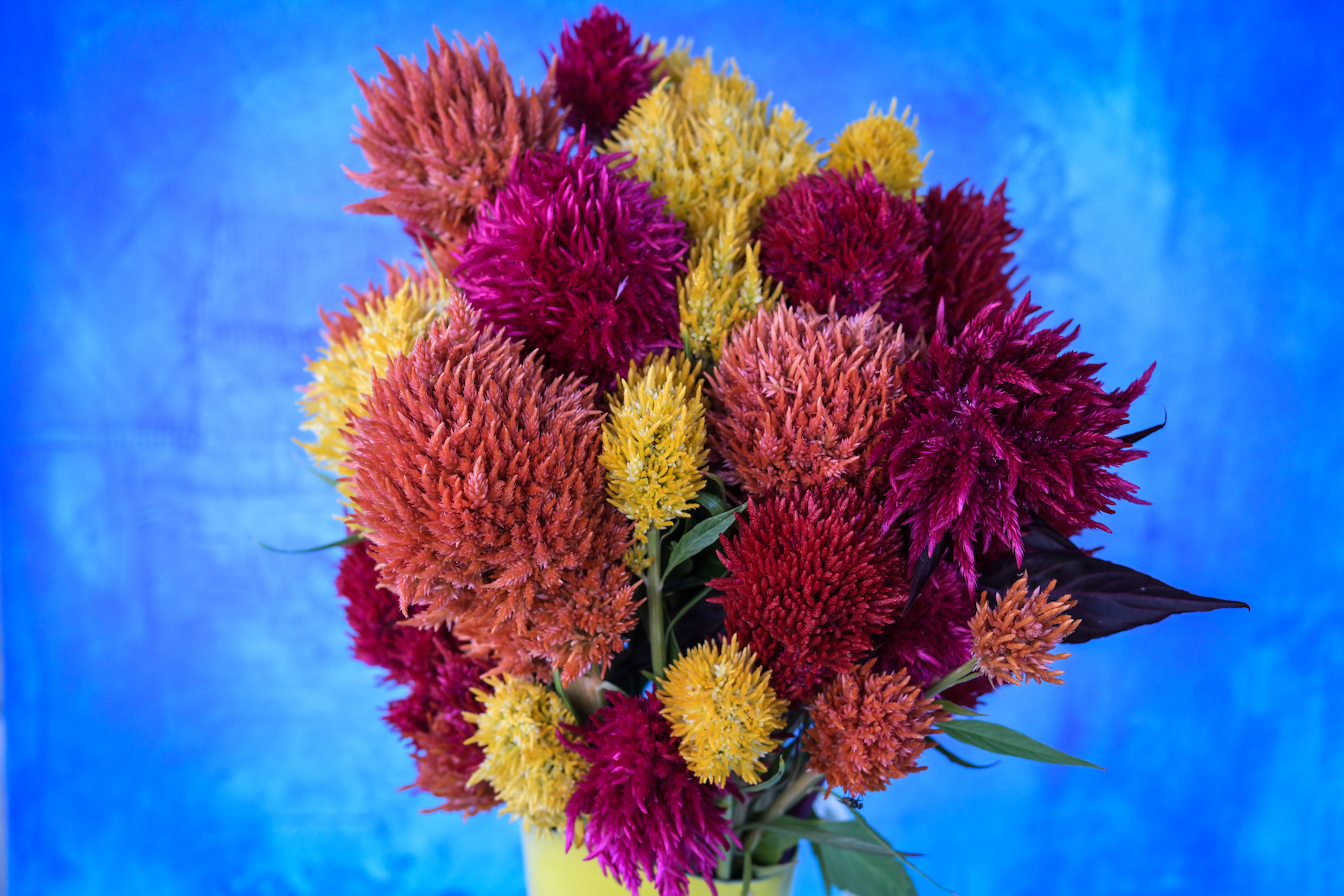 3. Eternity Mix celosia
Feathery, fluffy heads of bright color and edible greens? Yes, please! The 2-foot tall plants with these bright explosions of blood orange, lemon, raspberry and tangerine tones are incredible in beds, borders, or as cut flowers. Celosia is said to have been introduced to Japan in the 8th century, and the colorful heads have traditionally been used for making natural dyes.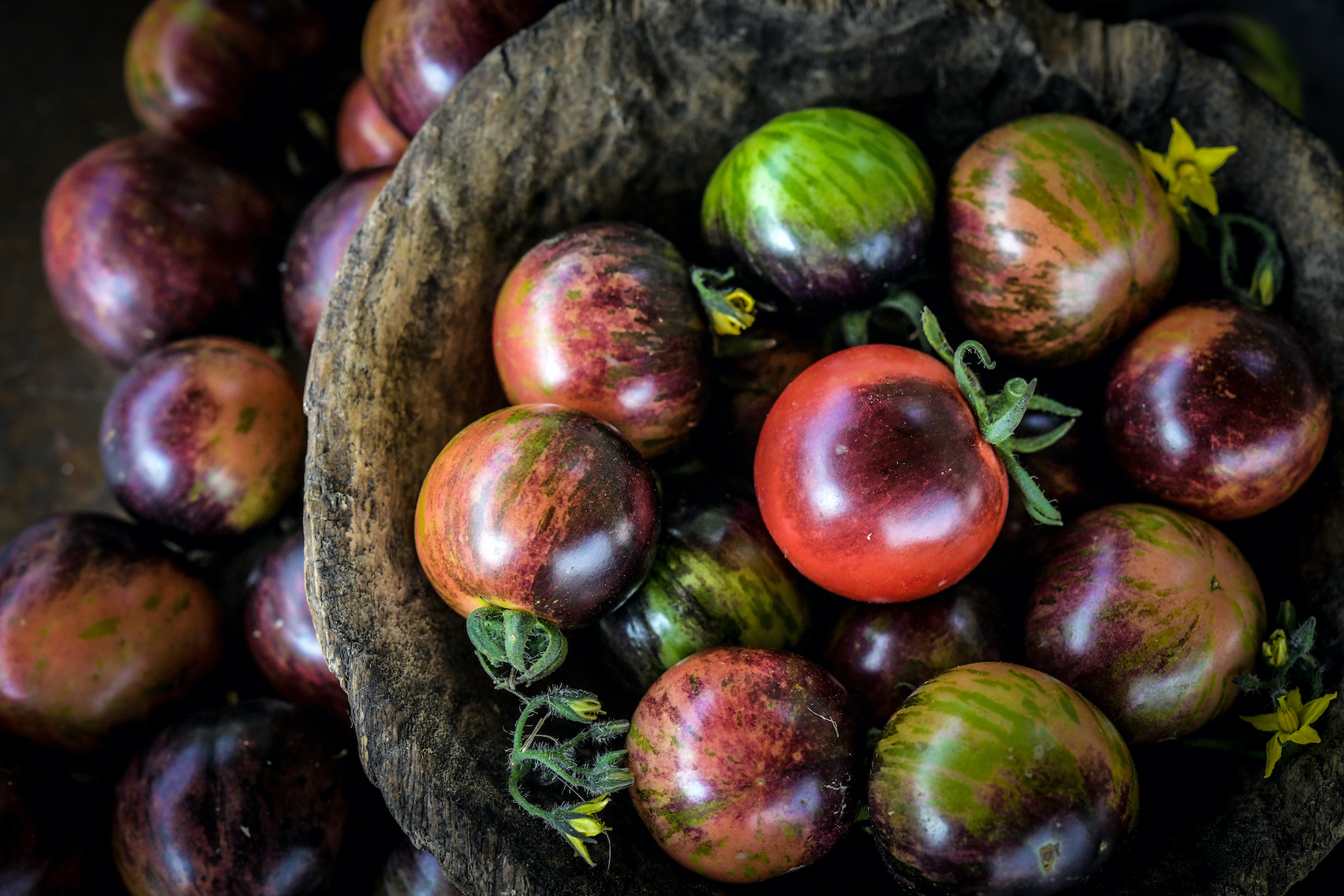 2. Black Strawberry tomato
These tomatoes are almost too beautiful to eat … almost. The marbled, 2 oz. fruit offers a perfect balance of fruity sweetness and tomato tartness. They're also early producing, rugged plants. Simply one of the best-tasting tomatoes we've tried.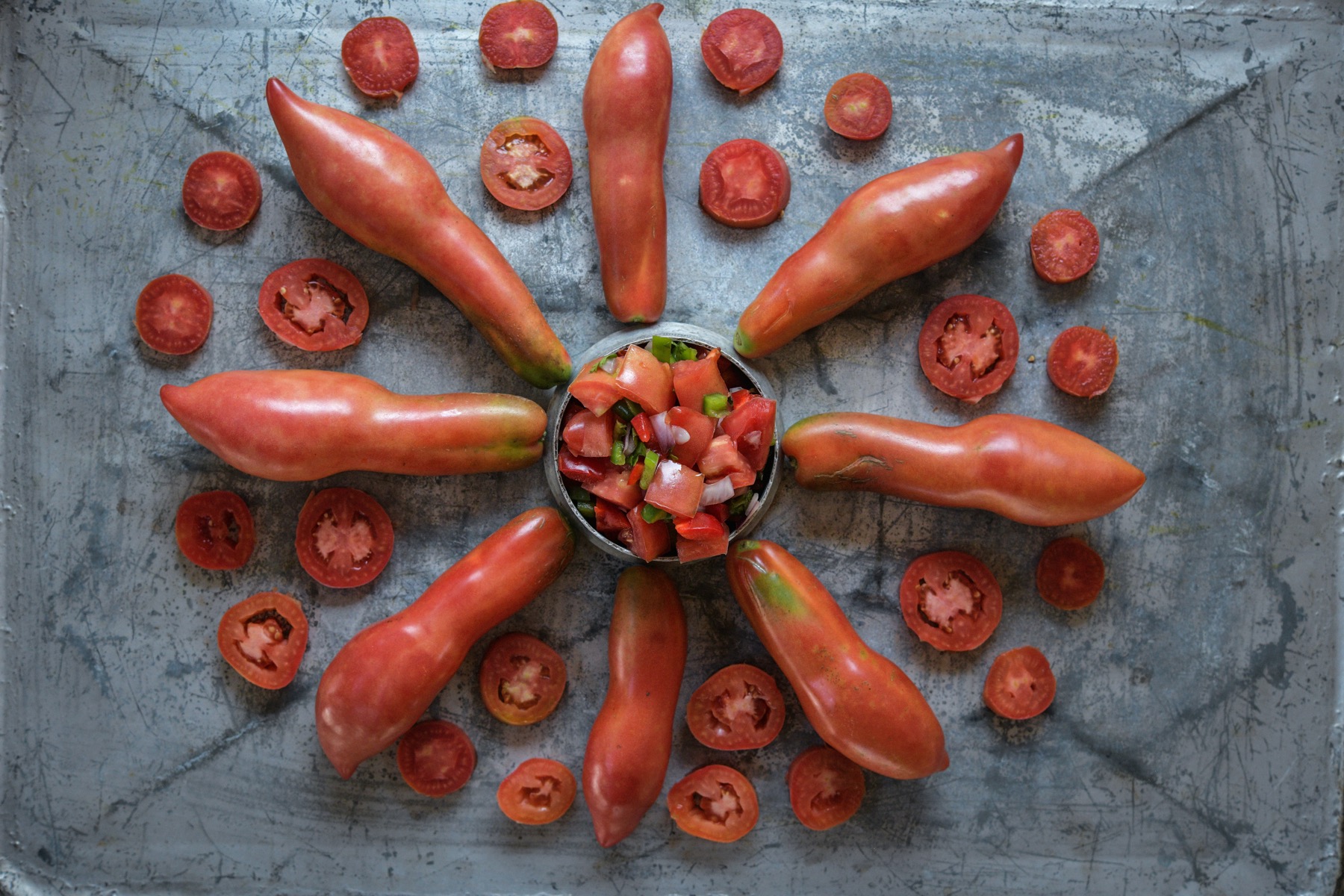 And our No. 1 pick of new varieties for 2022:
Pink Fang tomato. We simply can't get enough of this phenomenal, sweet paste tomato, which Jere says puts a regular Roma to shame. The slender, 6-inch fruit has very few seeds, making it a terrific choice for tomato paste, marinara — or simply for a snack.

May 2022 be the gardening year of your dreams!