THE ROUGHWOOD SEED COLLECTION

The Roughwood Seed Collection, which now comprises about 4000 varieties of heirloom food plants, was begun informally in 1932 by my grandfather H. Ralph Weaver (1896-1956). During the depths of the Great Depression, when food was scarce for many households, he set out to feed his family from a one-acre plot in West Chester, Pennsylvania that he eventually transformed into a kitchen garden of impressive scale. Since he had been working on the Weaver family genealogy, with direct connections to some of Lancaster County, Pennsylvania's oldest families, my grandfather began collecting seeds from relatives with the same passion that genealogists have for significant dates. His plant passion snowballed thus by the 1940s he managed to build up one the finest kitchen gardens in Southeastern Pennsylvania.
My grandfather was also visionary and ultra bio-diversified long before the concept of biodiversity existed. Sustainability was his unspoken rule of thumb. His rare racing pigeons provided nutrient rich manure for the gardens, his bee hives did the work of pollination for the fruit trees, and because bees and their stings were accepted as cures in folk remedies at the time, local African-American folk artist Horace Pippin struck up a friendship with my grandfather in order to be stung. Mr. Pippin (as he was known to our family), became a regular at the lunch table of my grandparents, and because he wanted to be stung as a way to mitigate the pain of an old World War I injury, he bribed my grandfather with seeds from the African-American community, seeds which are now considered rare and culturally significant: the Fish Pepper is just one of many that came into the collection through Horace Pippin.
My grandfather's untimely death brought to an end his chapter of the story, but I discovered his seed collection at the bottom of a freezer many years later and decided to take on the responsibility of growing out the rare and unusual plants he had accumulated. Since then, I have added thousands of new plants to the collection (and given it the name Roughwood, after my 1805 house in Devon, Pennsylvania) having acquired, for example, many beans and corns from the Cornplanter Senecas who in the 1960s were displaced by the US government from their guaranteed-by-treaty homeland along Pennsylvania's Allegheny River. As a result of that eviction and its sad consequences, I managed to inherit many beans and corns not known to seed collectors or to the US Department of Agriculture.
As things now stand in 2014, the Roughwood Seed Collection has, among other things, 55 bean varieties of indigenous Pennsylvania origin and many tomatoes that are unknown in any other seed collections. Owen Taylor, well-known in New York City for his creative workshops on urban poultry, has agreed to come on board as the Roughwood Seed Collection Manager. Owen has already built an ingenious machine for processing and cleaning seeds for large-scale distribution.
The original focus of the Roughwood Seed Collection has always been early America, thus many of the accessions reflect the type of culinary materials of interest to historic sites, but beyond that culinary and nutritional value are of utmost importance to the overall collection mandate. In the fall of 2014 Kutztown University offered us 49 acres of prime farm land to grow out rare varieties in the collection. This partnership needs to raise money to make best use of the land and to take it out of GMO corn production, not to mention rejuvenating the soil from the toxins now left in it. In any case the long-term plan is that this will become an "experimental lab" for regional heirlooms and their best use in food tourism.
Over the next 5 to 10 years Owen and I will be honored to list more of our rarest varieties with Baker Creek Heirloom Seeds because everything we grow will be open-pollinated, organically raised and GMO Free. All of our seed listings will also provide the name of the farm or site where the heirlooms were grown because seed sourcing is important to the authenticity of seed origin not to mention credit due to those who did the hardest work. Thus part of your seed purchases will be given back to those growers who labored to get these rare seeds up to commercial scale for your benefit.
In the very near future look for such Roughwood Seed Collection rarities as the Tom Thumb Celeriac, Caulet de Flandre, Arbogast Sugar Pea, Purple Kinsessing Pole Bean, Neskopeck Wampum Bean, Shalgram Afghan Cress, Makataan South African Preserving Melon, Rice Beans, Royal Minquas Corn, Eight-Leaf Gluten-Free Flour Sorghum from Inner Mongolia, Chile Rama from Nicaragua, and several kinds of Native American maycocks (small squash). Please check the Baker Creek online listings for varieties we plan to add as seed comes available.
Tutelo Strawberry Corn
(Zea mais) We acquired Tutelo Strawberry Corn in 1981 from Little Black Snake, a Cornplanter Seneca who had collected seeds from the Cornplanter peoples and given them over to Quakers who had joined in their legal fight to save their homeland along the Allegheny River in Pennsylvania from Army Corps of Engineer destruction. The Army Corps prevailed in spite of a treaty guaranteeing these people their homeland since the 1700s. Spiritually broken, most of them left the bitter memory of Pennsylvania for the Seneca reservation in New York and abandoned many ancient land races that they had inherited from the cultural groups with which they had intermarried. Tutelo Strawberry corn was an orphan of that forced migration. Four to six foot plants, 1 to 2 cobs per plant and way down, allow 110 to 120 days from planting until good enough for parching. The cornmeal is so sweet some people will claim it contains maple sugar, and why not? The corn was developed as a parching corn, which means that in the milk stage it was roasted at a low temperature to caramelize the sugars. Grown in genetic isolation for the Roughwood Seed Collection at Field's Edge Farm, Litiz, Pennsylvania.

Buy it here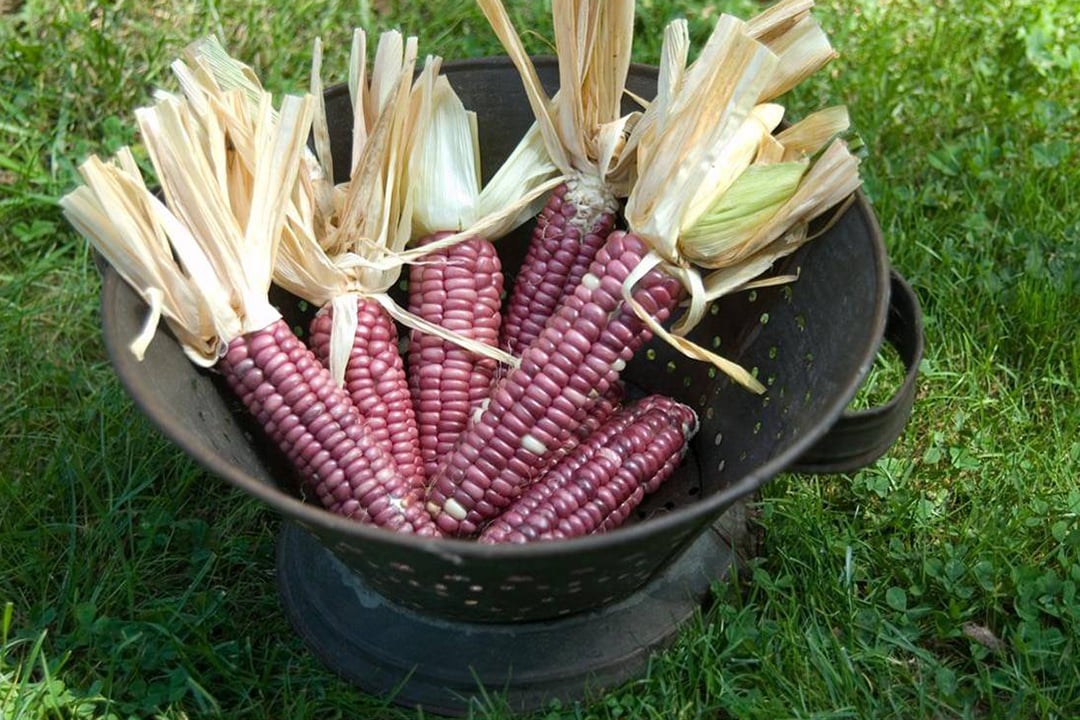 Early China Bush Bean
(Phaseolus vulgaris)

Known among the Pennsylvania Dutch as the Cuckoo Bean and in New England as Early China Red Eye, this hearty heirloom is one of the earliest to set pods. It is valued both as a snap bean and as a baking bean. Docu- mented in Germany in the early 1820s, it was introduced to the US about 1854. In spite of its name, this bean is thought to originate from South America. Allow 60 days. 12-14 inch bushes should be spaced 10 inches apart. Grown for the Roughwood Seed Collection at Field's Edge Farm, Lititz, Pennsylvania.

Buy it here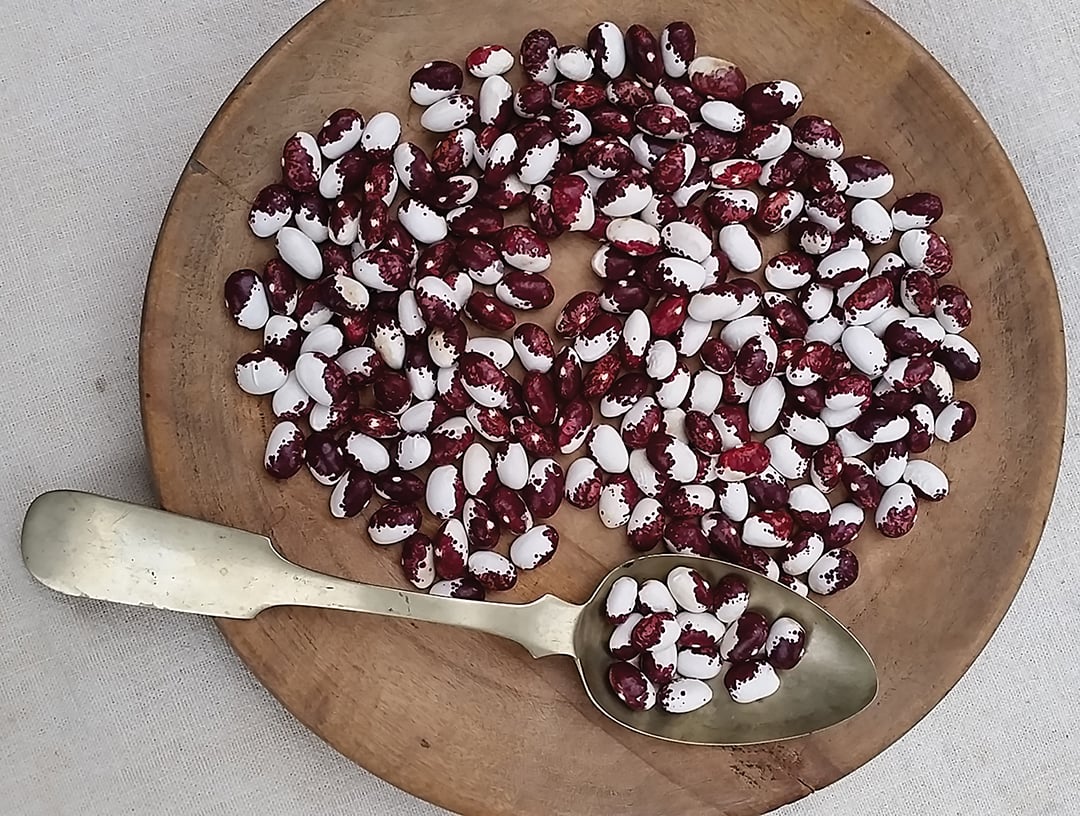 Golden heirloom (HERITAGE D'OR) bean
(Phaseolus vulgaris)

This delicious old Quebec heirloom bush bean with mustard yellow seeds is used as a soup or baking bean in traditional French-Canadian cookery. A good short-season bean originally grown by the Cantin family of Portneuf, Quebec, it is a local selection of Coco jaune de Chine (China Yellow) mentioned by European seedsmen as early as 1821. Allow 60 days. 12-14 inch bushes should be spaced 10 inches apart. Grown for the Roughwood Seed Collection at Field's Edge Farm, Lititz, Pennsylvania. Buy it here

Old Dutch White Cucumber
(Cucumis sativus)

Dating from before 1850 this is the oldest white cucumber grown in the US and one of the most popular heirloom cucumbers grown among the Pennsylvania Dutch. The original seed was saved by the late Ida Risser of Leola, Pennsylvania and in 1985 acquired by the Landis Valley Farm Museum. The short, ivory white, warty fruits are best when harvested 3 1⁄2 to 4 inches long and some even taste slightly sweet at that stage. The 6 to 8 foot vines prefer to ramble over the ground, thus Old Dutch White is ideal for field culture. This is also one of the most productive cucumbers we have ever grown and it will continue to yield fruit long after most other varieties have declined. A real show stopper in mixed pickles and salads. Grown for the Roughwood Seed Collection in the kitchen garden of the historic Sheradin House at Kutztown University, Kutztown, Pennsylvania.

Buy it here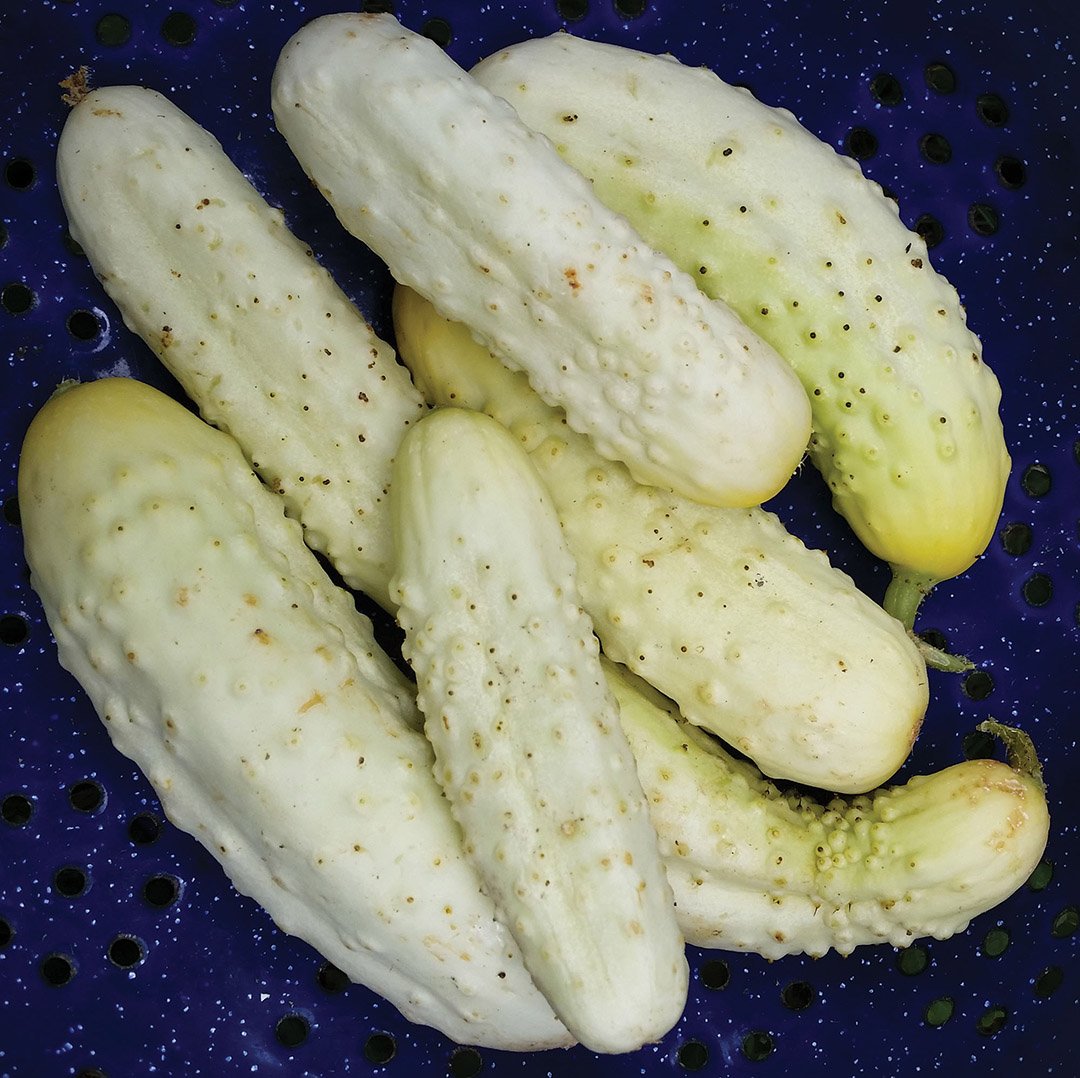 Sehsapsing- Delaware Black Flint Corn
(Zea mais) We acquired Sehsapsing Delaware Black Flint corn over the course of several years from a number of sources who were concerned about its future viability. Walton Galinat, native American corn specialist in Waltham, Massachusetts supplied the original genetic material in 1975, but before that Gladys Tantequidgeon, a Mohegan ethnographer sent us very old seed, thus our strain is derived from a blend of several native American sources and has been grown true free of GMO pollution. Sehsapsing produces 6 to 8 foot plants, with 1 to 2 cobs low on the stalks. Each ear is small, 7 to 8 inches in length with 8 rows per cob. This was a classic ceremonial corn of the Lenape/Delaware peoples recorded as early as the 1640s. When young in the milk stage the corn was eaten raw as sweet corn or roasted to caramelize it for winter dishes. In the mature stage it makes extraordinary cornmeal for grits. Extremely rare. Grown in genetic isolation for the Roughwood Seed Collection at Field's Edge Farm, Litiz, Pennsylvania.

Buy it Here