Jeff & Linda's Kitchen of Diversity
Chickpea Dumpling Stew (Yeshimbra Assa)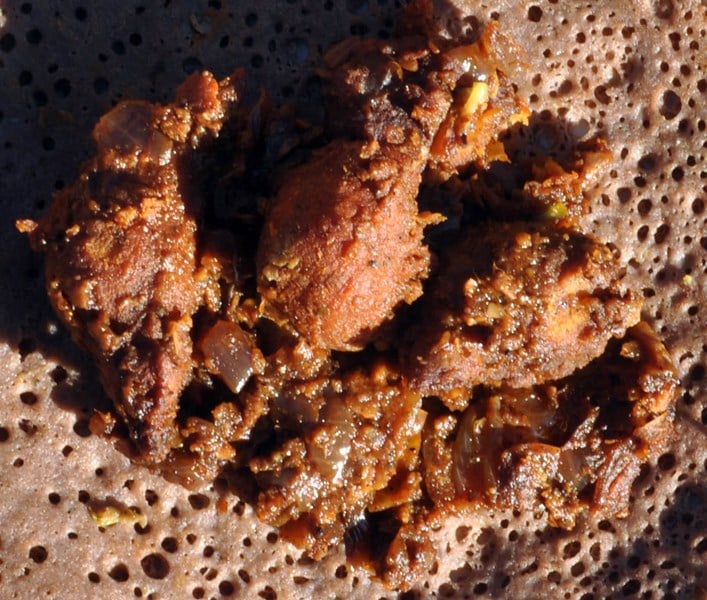 The following is our adaptation of one of the most famous lenten dishes in the Ethiopian cuisine. In its original form the chickpea dumplings are made from a very dry dough that are made into fish-like shapes before being fried. While a fun way to celebrate the loaves-and-fishes story of Christ, it is also a lot of extra work. So, in this case we simplified the recipe by simply dropping dollops of a wetter batter into hot oil to make small, round fried dumplings reminiscent of falafel. Given the considerable cultural interchange between the peoples of the Levant and Maghreb and Ethiopia, we strongly suspect that these dumplings and falafel in fact do stem from the same culinary origin. The thing that makes Yeshimbra Assa completely different, however, is that after frying the dumplings are stewed in a typically flavored wat sauce made of berbere paste, onions, garlic, and cardamom. The end result is about as far removed from any falafel sandwich as is possible, but every bit as tasty. You'll never notice that there is no meat in this dish. Makes about 8-10 cups.
Chickpea Dumplings
3 cups besan (chickpea) flour
2 teaspoons salt
1 tablespoon freshly ground white pepper
1 cup water
2 tablespoons grated onions
2 teaspoons pressed garlic
Canola oil for deep frying
Sift besan, salt, and pepper into a bowl. Make a well in the center and add in the grated onion, garlic, and ¾ cup water. Gradually stir the liquids into the flour. When the flour has been completely wetted, stir vigorously until a smooth dough is formed.
Heat oil in a small wok or pan until it reaches 350° F. Drop 1 tablespoon of batter at a time into the hot oil, and cook until the balls float and become golden brown on all sides. Remove from oil and drain on paper towels.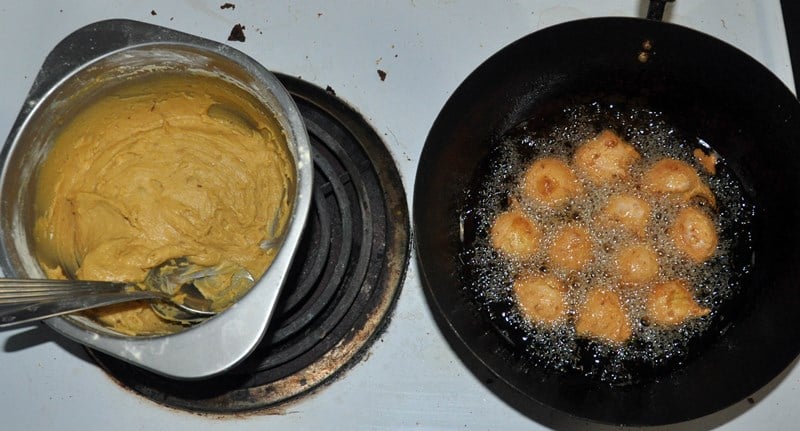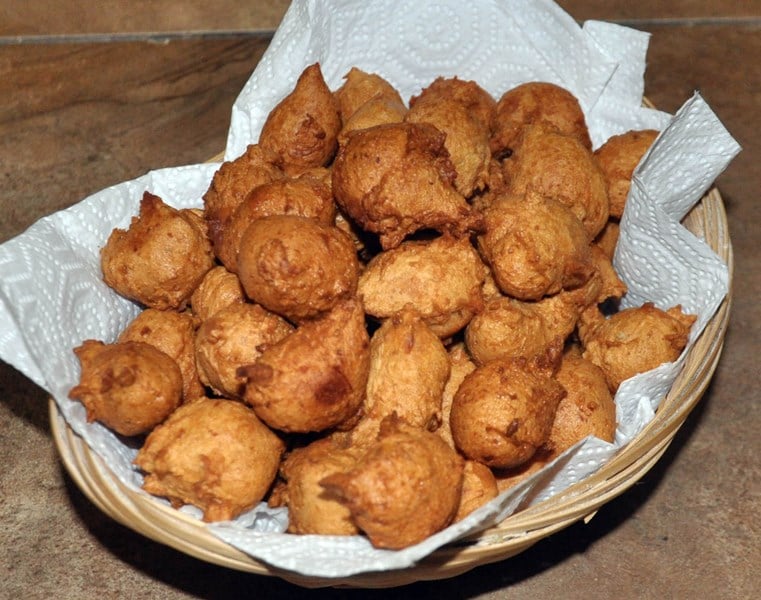 Stewing Sauce
2 cups red onion, cut into ½ inch dice
1 tablespoon freshly grated ginger paste
2 tablespoons pressed garlic
½ cup spiced butter, melted
4 cups water
½ cup berbere paste
½ teaspoon whole cardamom seed, ground
Salt to taste
In a large pan, sauté onion, garlic and ginger in spiced butter over medium heat until the onions are tender. Add in water, berbere paste, spices, and chickpea dumplings. Simmer over low heat for 15-20 minutes until the dumplings become tender. You may need to add in additional water to keep the sauce pourable. Serve hot.
Remember that if you wish to make this dish vegan, simply replace the spiced butter for spiced vegetable oil.
We recommend use of a sweet red onion like Brunswick and a nutty garlic like Himalayan Red.