Jeff & Linda's Kitchen of Diversity
Mild Lentil Stew (Yemisir Alich'a)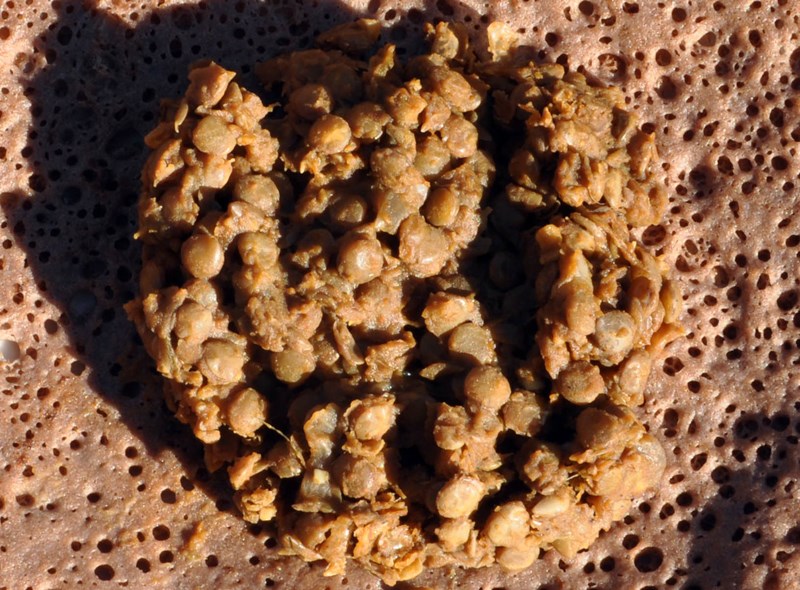 Many cultures across the globe enjoy lentil stews, whether it be an Indian dhal or a Provincial casserole. But none taste anything like lentils cooked in the Ethiopian way with berbere, spiced butter, onion, garlic and ginger. There may be no better way to introduce yourself to this cuisine, as it is simplicity itself to make once you have the berbere and spiced butter on hand. We suspect that, like us, you'll not limit it only to Ethiopian dinners and will make it often on its own. Makes 8 cups
2 cups brown lentils, picked over to remove any stones and washed
6 cups water
¾ cup chopped, seeded medium-hot New Mexico chili
2 cups red onion, chopped
¼ cup spiced butter
1 tablespoon freshly grated ginger paste
3 cloves garlic, crushed
1 tablespoon berbere paste
¼ teaspoon freshly ground black pepper
Boil lentils in water for 5 minutes. Drain lentils, reserving liquid.
Sauté green chiles and onion in spiced butter until tender. Add lentils, four cups of the reserved cooking liquid, and remaining ingredients.
Bring to a simmer and cook for 45 minutes until the lentils are soft. Serve warm.
We recommend you use a pungent red onion like Wethersfield Red or Creole Red, and a nutty, hot garlic like Himalayan Red.