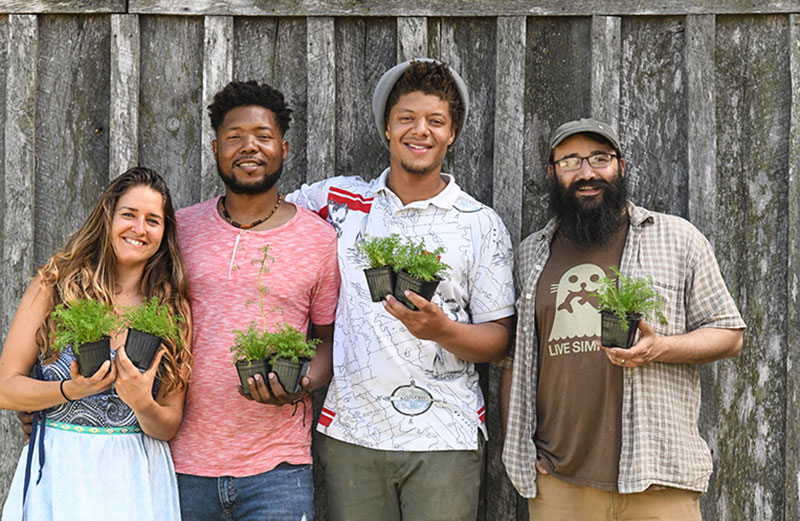 ---
Festival Season is Blooming!

At Baker Creek's three festival extravaganzas and National Heirloom Exposition, you'll enjoy music, vendors, and delicious food, all while celebrating the beauty and bounty of nature. Meet expert speakers, gardeners, and farmers from around the globe and learn from the best. Whether you're a vendor, exhibitor, or guest, there's something for everyone!

With our Tulip Festival, Spring Planting Festival, and Harvest Festival, the Mansfield, Missouri farm has something for almost every season. Each event is a unique opportunity to come together with like-minded individuals and celebrate the joy and self-sufficiency that gardening and farming bring.

Tulip Festival is a one-of-a-kind event where you can see thousands of tulips in bloom and hear from expert speakers like , Rory Feek, Jess Sowards, Joseph Lofthouse, Dutch tulip expert Carlos van der Veek, and Mark Cain of Dripping Springs Garden.

Spring Planting Festival is the perfect kick-off to planting season, where you can meet gardening experts like Sara Patterson, Ray Tyler, Gibron Jones, Rachael West, and Jill Regan.

Harvest Festival celebrates the abundance of autumn and is a chance to hear from experts like Alan Sparks, Bevin Cohen, Stephen McComber, and William Woys Weaver.

In addition to our regular festivals, we also host the National Heirloom Exposition in Ventura, CA, a unique opportunity for gardeners and farmers from around the globe to come together and celebrate heirloom gardening. This annual event is one of the largest in the United States, and it features expert speakers, vendors, and a wide variety of heirloom plants and seeds.
April 9 and 10, 2023, Mansfield, MO
The tulip gardens at Baker Creek are a breathtaking experience and a welcome harbinger of spring!
We invite you to come and enjoy them at their peak.
May 14 and 15, Mansfield, MO
The Spring Planting Festival is one of the premier gardening events in the U.S. each year,
and it is not to be missed. We sure hope to see you at the farm!
October 8 and 9, 2023, Mansfield, MO
As the leaves begin to change in the Ozarks, join us in celebration of the abundance of harvest,
and appreciate the feelings of joy and self-sufficiency that gardening and farming bring.
Originally conceived as a way to create awareness on issues surrounding "pure food," the Expo is now in its 10th year and continues to grow immensely. Join 20,000 gardeners, farmers,
and chefs from across the globe!