Garlic and Shallots Recipes
Garlic-Olive Oil Sauce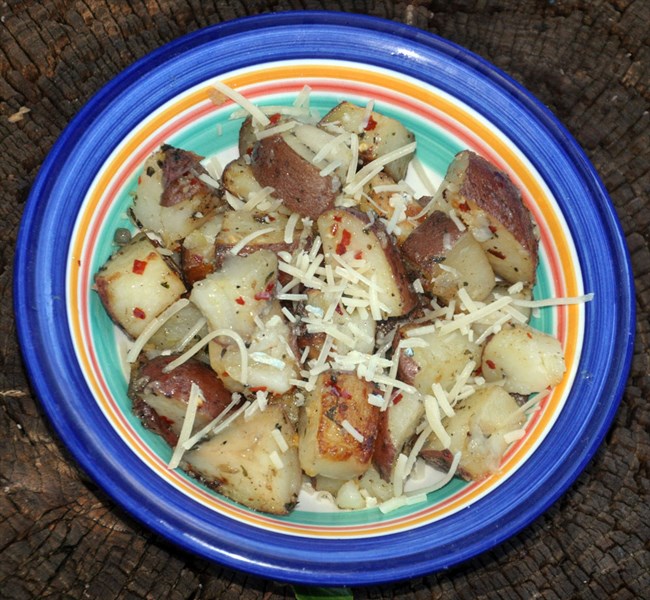 This is one of the most simple yet satisfying dressings for pasta that we know of. We've let it evolve over the last few years to now include capers and sun dried tomatoes, and usually opt to toss it with oven roasted potatoes rather than pasta. Either way it is one of our favorite vegan dishes.
½ cup extra virgin olive oil
4 garlic cloves, pressed
1 tsp red chili flakes
2 tablespoon capers, drained
2 tablespoons cup sun dried tomato strips
freshly ground black pepper to taste
Gently heat olive oil in a skillet. Add in the garlic and chili flakes and saute over low heat for 3 minutes. Add in the capers and dried tomatoes and continue gently cooking for another 5 minutes. Remove from heat. Toss with roasted potato cubes or cooked pasta and garnish with Romano or Parmesan cheese.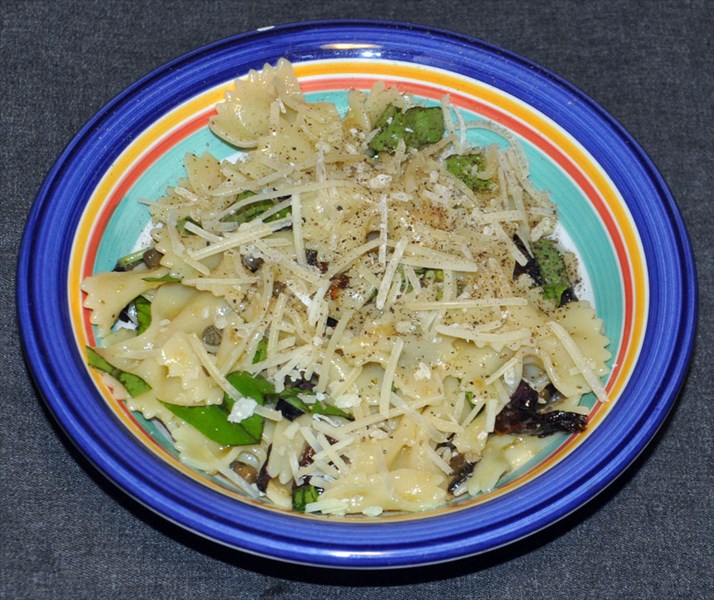 Preserved Shallots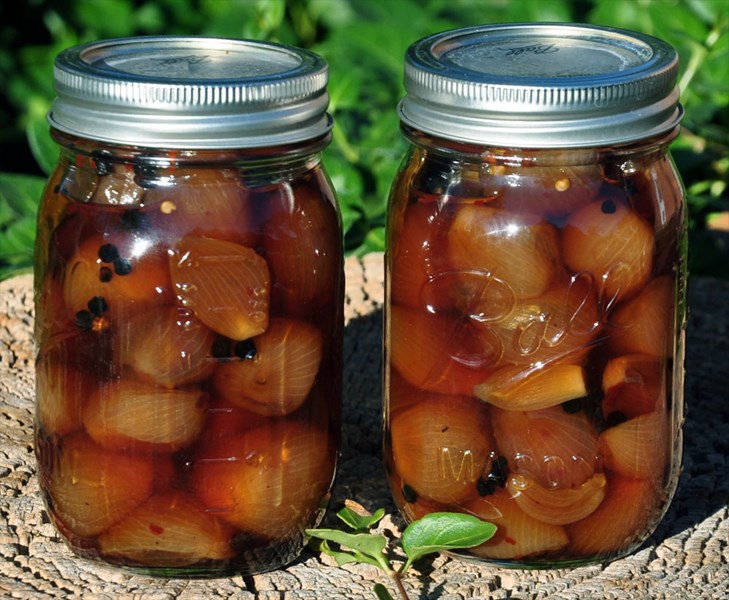 Pickled shallots or small onions are a classic nibble in English pubs, but they are often pretty assertive on the palette and thus limited in their uses. We decided to try and improve on this dish by using the technique for a shallot confiture as outlined byOded Schwartz in his 1996 Preserving (978-0789410535) while retaining the classic flavors of malt, black pepper, and allspice used in typical pickled onion recipes. We were very pleased with the result and present it to you here. These little gems would make a perfect accompaniment to any number of British vegetarian dishes, such as Glamorgan 'Sausages'. Makes 2 pints.
2½ pounds shallots
¾ cup salt
water to cover
6 cups white wine vinegar
3½ cups sugar
½ cup barley malt syrup
1 tablespoon black peppercorns
1 teaspoon whole allspice berries
½ teaspoon red chili pepper flakes
4 bay leaves
Peel shallots by blanching in boiling water for 3 minutes. Drain and rinse with cold water. Drain again. Be sure to not cut through the bottom root plate or the shallots will fall apart with cooking.
Place peeled shallots in a large non-reactive bowl. Cover with cold water. Stir in salt. Weigh down the shallots with a plate to keep them all under water and let rest for 24 hours.
Drain shallots, rinse well, and drain again.
Place vinegar, sugar, barley malt syrup and spices into a non-reactive saucepan. Bring to a boil and let boil steadily for 10 minutes. Carefully add drained shallots to the boiling syrup. Return to a boil, reduce heat to a simmer and gently poach for 15 minutes. Remove pan from heat, cover, and let rest for 24 hours at room temperature.
Bring the mixture slowly to a boil again, reduce heat to a simmer, and gently poach for 15 minutes. Remove pan from heat, cover, and let rest at room temperature another 24 hours.
A final time bring the mixture slowly to a boil and very gently simmer for 2-2½ hours or until the shallots are translucent and brown.
Carefully transfer cooked shallots into 2 sterilized pint jars. Top off each with some of the cooking syrup, making sure to leave ample headspace. Process the jars in a hot water bath for 20 minutes. While the shallots can be eaten right away they will improve with age.





Skorthalia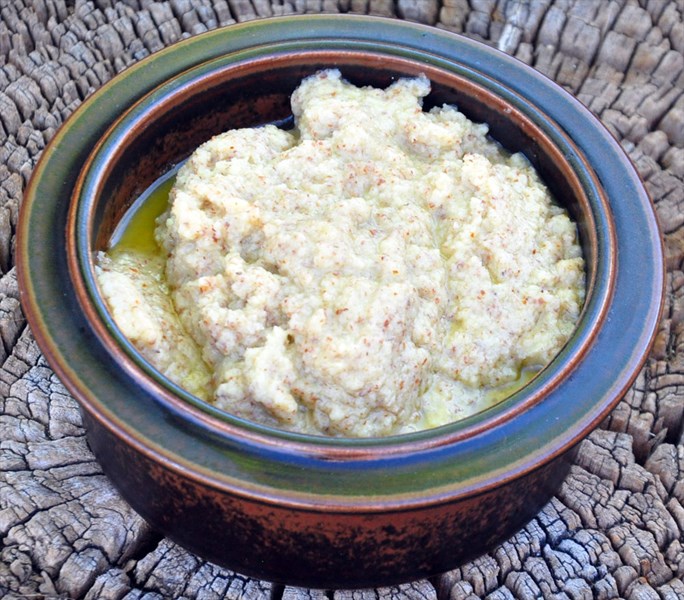 The cuisines of the Mediterranean have an almost universal fondness for spiced pastes used as bread and vegetable dips. We've already introduced you to a number of these, including bissara, hummus, laban, muhammara and tarator. Skorthalia is yet another. Of Greek origin it revels in the heady flavors of raw garlic. While there are numerous recipes that use mashed potatoes, we're not fond of them as they are only a recent development since potatoes were unknown in Europe until after contact with the New World. And, if we want to eat garlic mashed potatoes we'd make them instead. The simplest Greek taverna versions use only bread crumbs, and while we like this well enough we favor slightly richer versions that also include ground almonds, as suggested by Susie Jacobs in her 1995 Recipes from a Greek Island(ISBN 978-1850298038). The recipe as presented below is perfect as a dip. If you'd like to try this as a filling for home-made tortellini or in lasagna you will probably want to stiffen it by doubling the amount of ground almonds and bread crumbs.
1 head garlic, separated into cloves
½ teaspoon salt
½ cup ground almonds
¼ cup bread crumbs, soaked in water and squeezed dry
¾-1 cup extra virgin olive oil
2 tablespoons lemon juice
Remove the clove wrappers from the garlic and coarsely chop. Place into a mortar, add the salt and grind with the pestle into a smooth paste. Beat in the olive oil in tablespoon quantities, waiting to add in more until all has been absorbed. When the emulsion has a mayonnaise-like consistency and the olive oil begins to not be absorbed, mix in the almond flour and soaked bread crumbs. The emulsion will break but that is not a problem. Beat lemon juice into the mixture, which will turn whitish and will help the emulsion reform. Adjust salt to taste. Let sit at least an hour (or even better over night) before serving.