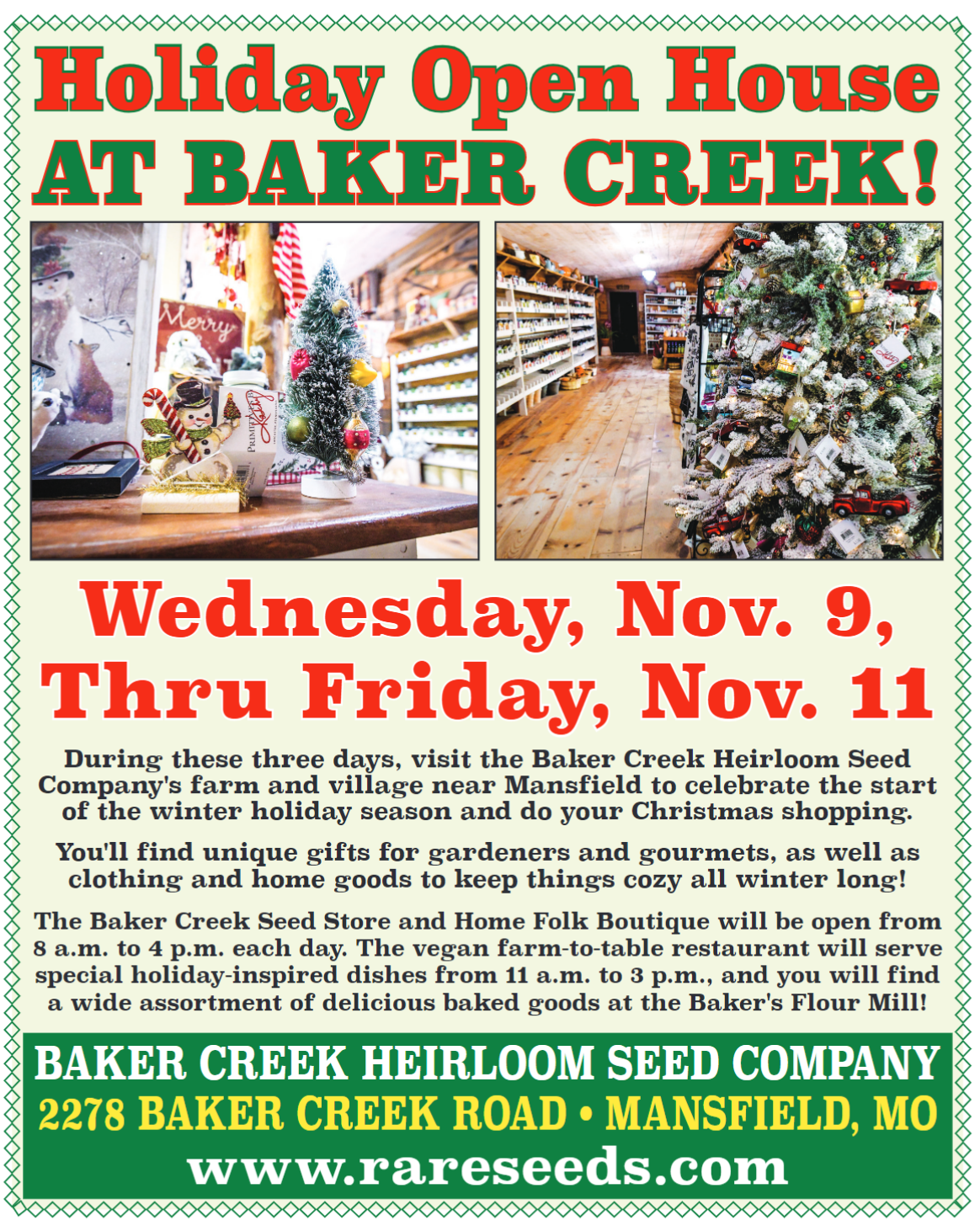 Holiday Open House at BAKER CREEK!
Starting Wednesday, Nov., 9, through Friday, Nov. 11
During these three days, visit the Baker Creek Heirloom Seed Company's farm and village near Mansfield to celebrate the start of the winter holiday season and do your Christmas shopping.
You'll find unique gifts for gardeners and gourmets, as well as clothing and home goods to keep things cozy all winter long!
The Baker Creek Seed Store and Home Folk Boutique will be open from 8 a.m. to 4 p.m. each day.
The vegan farm-to-table restaurant will serve special holiday-inspired dishes from 11 a.m. to 3 p.m., and you will find a wide assortment of delicious baked goods at the Baker's Flour Mill!
BAKER CREEK HEIRLOOM SEED COMPANY
2278 BAKER CREEK ROAD • MANSFIELD, MO