GROWING AND SAVING SEED OF AFRICAN DAISY
---
Latin name Osteospermum sp. is a frost-tender perennial member of the Asteraceae family that is typically grown as an annual.
---
HISTORY
Native to South Africa, osteospermum is a perennial that can be propagated by cuttings or overwintered in frost-free areas and is different than the true annual "African Daisy," which is in the genus Dimorphotheca and is also from South Africa.

USES
Ornamental, beds, borders, containers.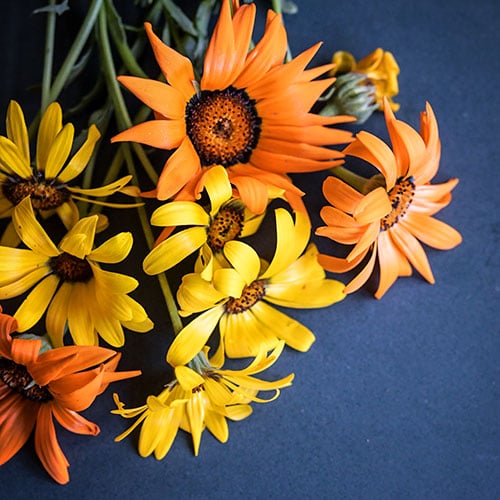 Seeds germinate in 14-21 days.

Ideal germination temperature is 60-65 F.

Start indoors 8-10 weeks before last frost date and transplant out after all chance of frost has passed.

Surface sow seeds and cover with a thin layer (1/16 inch) of fine seed starting mix.

Keep plants well-watered until 4 inches tall, after which you can cut down on irrigation, as the plants will flop over when over-watered.
Plants prefer full sun; they can handle drying out and are considered moderately drought tolerant.

They handle a wide range of soils as long as the soil is well-drained.

Space plants at least 10 inches apart.

Keep plants deadheaded to encourage a longer blooming season.

Plants dislike excessive humidity, so be mindful of air circulation.

An excellent choice for container growing and bedding, it also makes a statement planted en masse.
PESTS/SPECIAL CONSIDERATIONS
Fungal disease can plague African Daisy; to avoid this issue, be sure to keep water away from foliage and only water the roots of the plant!

Control aphids with organic-approved insecticidal soaps.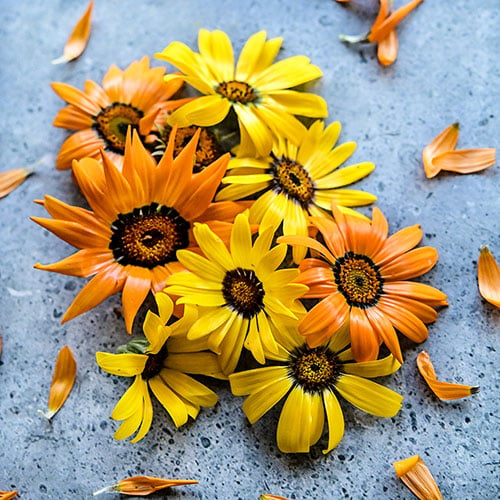 African Daisy will readily self-seed in the garden, but you can save your own seeds if you like.

Allow seed heads to turn brown and dry, store in a cool, dark, dry place.