Growing and Saving the Seed of Agastache
---
Latin name Agastache foeniculum is a half-hardy perennial member of the mint family with aromatic, edible leaves and flowers. Also known as Korean mint and hyssop, plants feature spike blooms that are fragrant and flavorful, popular in the landscape or the tea garden.
---
HISTORY
Native to North America. Known as a bedding plant popular for its edible flowers and as a pollinator attractor.

USES
Ornamental with aromatic, edible leaves

Perennial beds, tea garden, pollinator garden. Visited by a range of bees, butterflies, and hummingbirds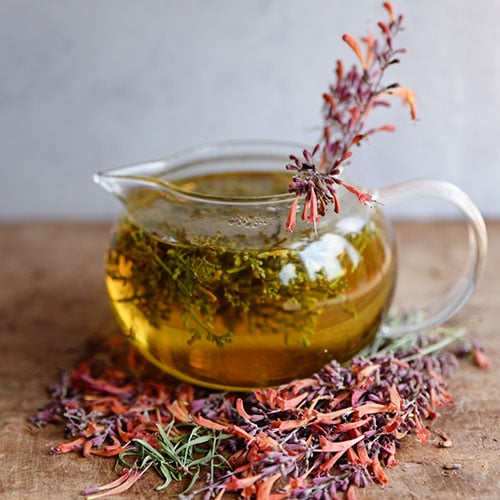 Direct sow seeds outdoors in spring, around the time of last frost, or start indoors in packs 6-8 weeks before last frost.

Sow seeds 1/4 inch deep, cover lightly.

Seeds germinate in 7-20 days; ideal germination temperature 68-75 F.

SPECIAL NOTE: When sowing your own saved seed, it helps to stratify (cold treat) seeds for 2 months before sowing.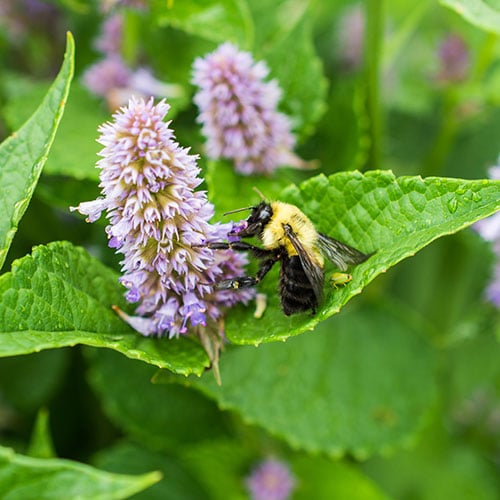 Half-hardy perennial, will perennialize in USDA zones 5-9.

Prefers rich, well-drained soil and full sun.

Propagates very easily; in summertime take cuttings and root in water for transplant.

Space plants at least 16 inches apart.
PESTS/SPECIAL CONSIDERATIONS
Mostly pest-free, with some experiencing grey mold and powdery mildew. Proper air circulation will help to avoid this issue; do not overcrowd or overwater plants.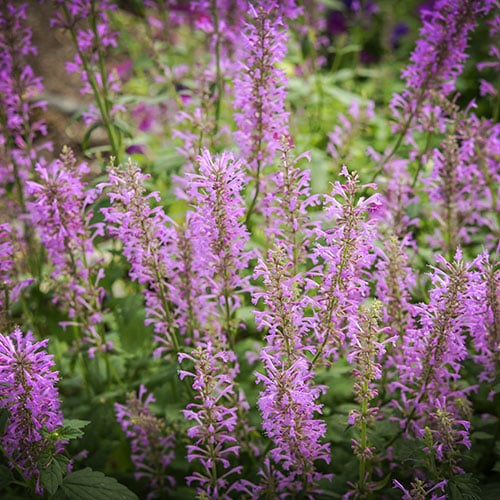 Agastache has perfect flowers.

Collect the flower spikes when they have turned brown.

Spread on a screen to dry.

Rub flowers on screen to release seeds.