Growing and Saving the Seed of Balsam
---
Latin name Impatiens balsamina is a tropical annual flower native to southern Asia. Balsam adds a tropical feel to gardens, and its blooms are frequented by a wide range of pollinator species from bees to birds.
---
HISTORY
Balsam has been called on extensively in Eastern medicine as a topical relief for skin ailments from rashes to snakebites.

USES
Ornamental.

Beds, borders, containers, cottage garden.

Plants are edible when cooked and eaten in moderation, be aware that the plants are relatively high in oxalates.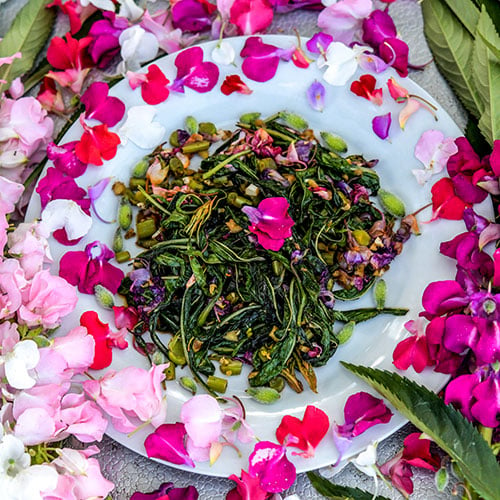 Seeds germinate in 10-15 days.

Sow indoors about 8 weeks before the last frost date.

Cover seeds with a light dusting of soil.

A humidity dome will help to keep plants consistently moist.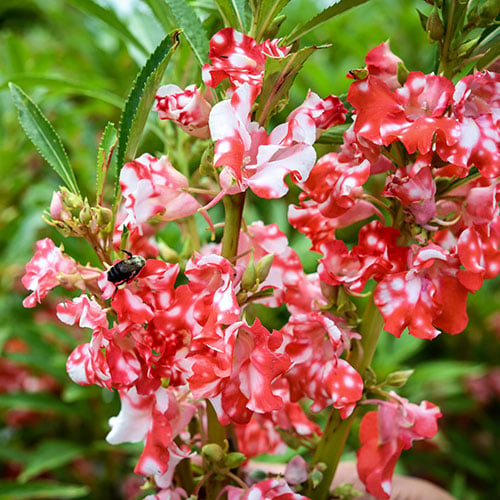 Provide moist, well-drained soil.

Plants tolerate sun but prefer part shade.

Space plants 12 inches apart.
PESTS/SPECIAL CONSIDERATIONS
Balsam is fairly pest-free; however, powdery mildew can be a problem if the foliage is consistently too wet. Avoid overhead watering; drip irrigation will help to avoid excess moisture on foliage.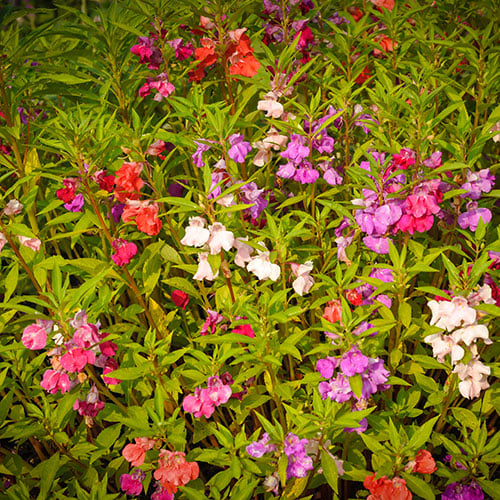 Balsam is nicknamed "Touch-Me-Not" for its exploding seed pods. When the seeds are ripe, the pods will burst open and fling seeds across the garden.

To avoid this scattering of seeds, simply place a small breathable bag (cheesecloth is best) over blooms after they have dropped their petals and begun to turn yellow.

After seeds explode in the bag, gently remove the bag and store the seeds for next season. Seeds remain viable for up to 2 years.