Growing and Saving the Seed Of Beets
---
Latin name Beta vulgaris ssp. vulgaris, beet root is a delicious and easy-to-grow root crop native to the Mediterranean. Before they were the big-bulbed roots we know today, beets were cultivated for their leafy greens.
---
HISTORY
In ancient times, Greeks and Romans cultivated the ancestors of modern beets in their gardens and used the roots just for medicine. The Romans spread beets, which they called "beta," into northern Europe, and throughout the Middle Ages, beetroot grew in the monastery gardens of France, Spain and Italy — still cultivated mostly for its leaves. Over time, breeders began selecting beets for their roots — especially in colder climates — because they kept well over winter.

USES
A multitude of culinary uses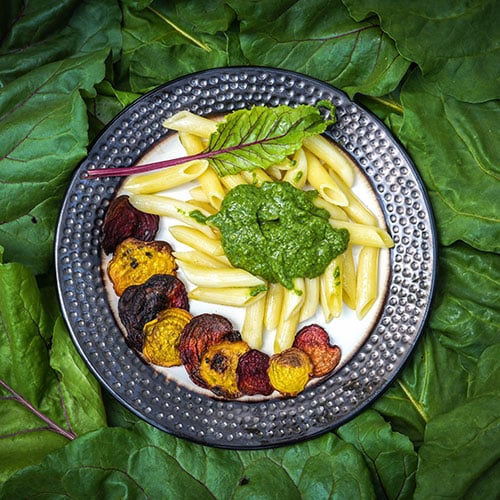 ---
Direct sow beet seeds 3-4 weeks before last frost and again two weeks later.

Plant seeds ½ inch deep and thin to 4-6 inches apart. Each individual beet seed is a cluster of several seeds, so thinning will be necessary.

Sow again 10-12 weeks before the first fall frost date.

Ideal germination temperature range is 50-85 F.

Seeds germinate in 14-21 days.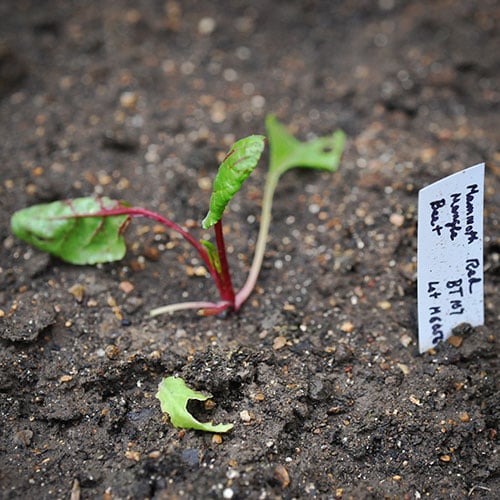 ---
Amend the planting site with well-rotted compost

Work the soil deeply, and remove rocks.

Beets require neutral to slightly alkaline soil.

They grow well in mild weather and can handle frost much better than excessive heat.

To harvest this excellent storage crop, pull beets from the soil after a light frost when roots are larger than a golf ball.

Store in a cardboard box lined with sawdust in a cool, dark, dry location.
PESTS/SPECIAL CONSIDERATIONS
Cutworms can be a pest of beets, chomping the plants at the soil level; sprinkle wood ash around plants to control cutworms.

Keep plants evenly watered to avoid cracked roots.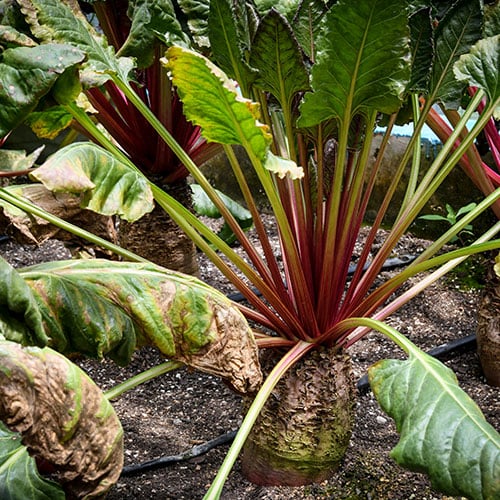 ---
Beets are biennial, which means they don't flower until the second year of growth.

In the first year, when frost approaches, either try to overwinter them in the ground with floating row cover (a bit risky if you live in the north) or dig up the choicest plant before a freeze and store indoors in a cool, dry, dark location until spring.

Replant after last spring frost and allow to flower.

Beets are wind pollinated and will easily cross with other beet varieties that are flowering, as well as with Swiss chards (which fortunately very rarely flower without assistance).

Properly stored seeds should remain viable for 5 years.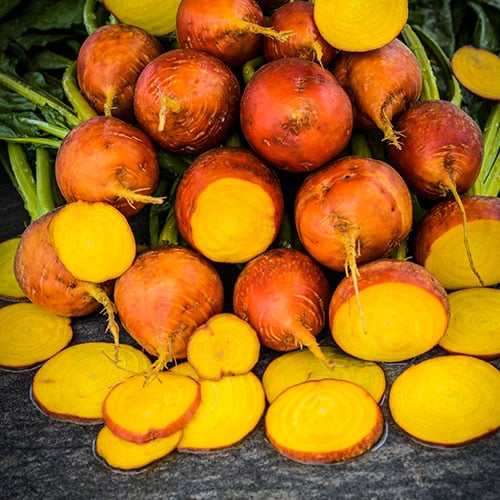 ---