Growing and Saving the Seed of Cactus
---
This cactus mix contains two to three varieties: Opuntia microdasys, Thelocactus setispinus, and Mammillaria fraileana. Cacti are very slow to grow. However, they will live for many years and are very rewarding to grow.
---


USES
Ornamental

Excellent houseplants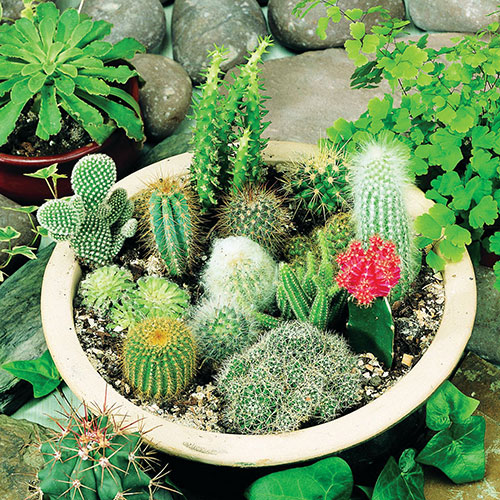 The seeds are small, and contrary to how mature cactus like to grow, they require high humidity and regular moisture to germinate.

Ideal germination temperature is 70-75 F.

Sow seeds in spring, water trays regularly, and consider covering trays in plastic wrap to trap humidity.

The seeds should germinate in 7-21 days.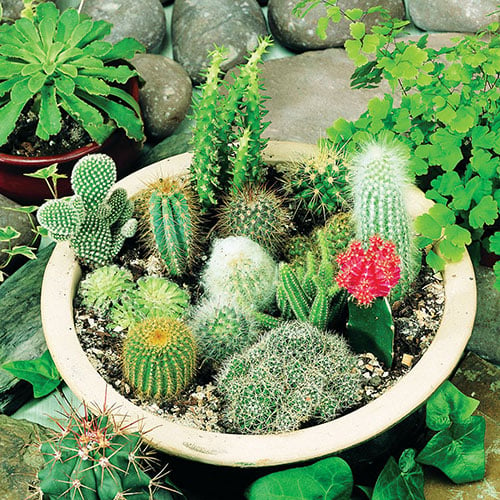 Once the seedlings have grown past the cotelydon stage, plants can sit in bright, indirect sunlight.

Water plants about once a week, allowing soil to dry between waterings.
PESTS/SPECIAL CONSIDERATIONS
No particular pests or disease.

Take care not to overwater as they will rot with too much moisture.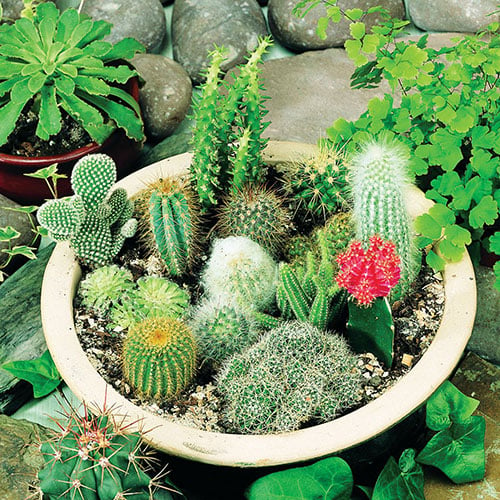 Seeds can be harvested by hand (wear gloves or use tweezers!).

Allow cactus to bloom and fade; there will be a small fruit or seed capsule left over, you can allow it to dry completely, or harvest the fruit when young.

If harvesting while young, just squeeze the seeds out onto a paper towel to dry and carefully shake the dried seeds into a sealed container.

Store in a cool, dark, dry place.