GROWING AND SAVING SEED OF California poppy
---
Latin name Eschscholzia californica is an annual wildflower in the poppy family. This Native American wildflower is super drought tolerant. Plants are spreading and low growing, creating a beautiful blanket of lacy foliage.
---
HISTORY
Native to parts of North America. Named the state flower of California in 1903. A popular medicinal, edible and cosmetic plant of many indigenous tribes of the western U.S.

USES
Ornamental

Beds, borders, containers, cottage garden, cut flower garden, cutting garden, wildflower mixes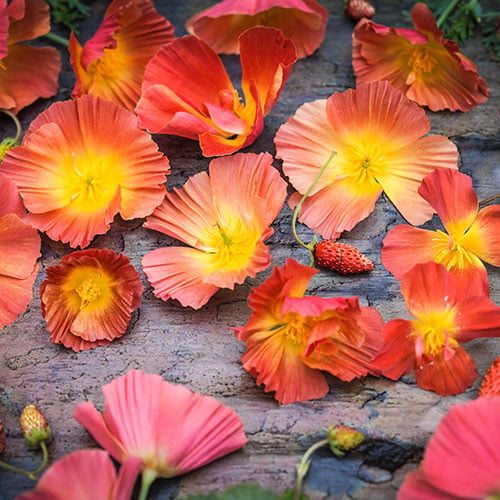 Seeds germinate in 7-14 days.

Should be direct seeded, as the plants do not transplant well.

Scatter seeds in place as soon as soil can be worked in spring and cover with 1/8-1/4 inch of fine soil.

Ideal germination temperature is 50-65 F.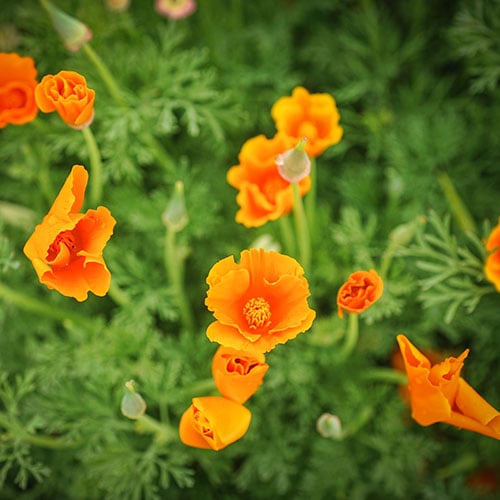 Provide plants with full sun.

Plants are quite drought tolerant and prefer rich, well-drained soil.

The plants are fairly adaptable and can tolerate lower fertility soil.

Space plants 6-8 inches apart.

Deadhead to encourage continued blooming.
PESTS/SPECIAL CONSIDERATIONS
Standing water or poorly drained soil can result in rot and fungal disease. Provide well-drained soil to avoid these issues.

Thrips can be a pest of California poppy; treat with organic insecticidal soap.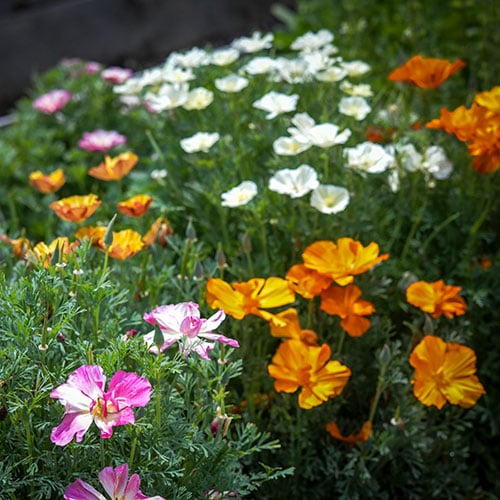 Plants will readily reseed in the garden year after year, but you can hand save seeds as well.

The seeds will explosively disperse across the garden when ripe. To prevent this, pick seed heads when just dried and place in a paper bag to contain them while they finish drying.

Store seeds in a cool, dark, dry place.

.