Growing and Saving the Seed of Canterbury Bells
---
Latin name Campanula medium is typically a biennial (sometimes will bloom in the first year) flower native to southern Europe. Hardy from USDA zones 4-8. In the first year the plants will produce a short rosette of foliage, with no flowers. They will bloom in their second year of growth.
---
HISTORY
Native to southern Europe, this plant is naturalized across Europe and in parts of North America as well. A popular cottage garden choice, the bells are shaped like little drinking glasses and make a superb cut flower. In the language of flowers, Canterbury Bells signify gratitude.

USES
Ornamental

Landscaping, beds, borders, cottage garden, cut flower garden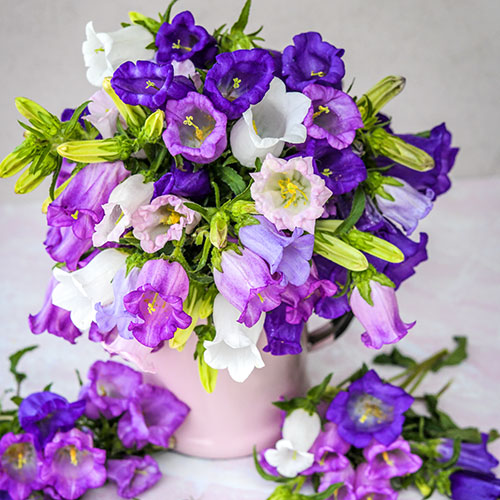 Seeds germinate in 14-21 days.

Surface sow seeds and very lightly press them into the soil or cover with a super thin layer of vermiculite or fine potting soil, as the seeds require light in order to germinate.

Start seeds indoors in spring or directly sow them in the garden.

Ideal germination temperature is 72-75 F.

Do not allow seeds to dry out until germinated.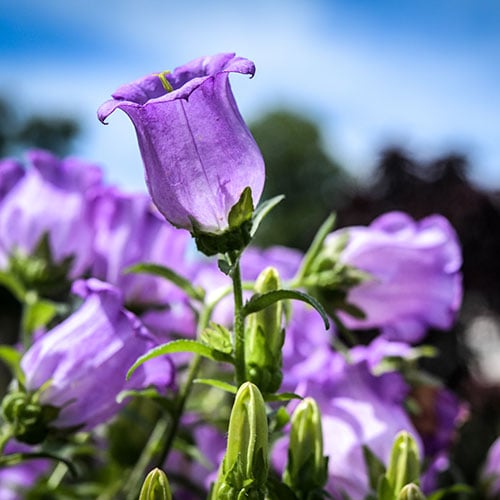 Campanula prefers rich, well-drained soil and full sun to part shade.

This European native likes temperate conditions, so if you live in a very hot summer location, plant in a location with afternoon shade.

Space plants 10 inches apart.

Plants should be dead-headed.
PESTS/SPECIAL CONSIDERATIONS
Typically pest-free, Canterbury Bells will reach up to 3 feet tall in their second year and may require staking to support their long, slender stalks.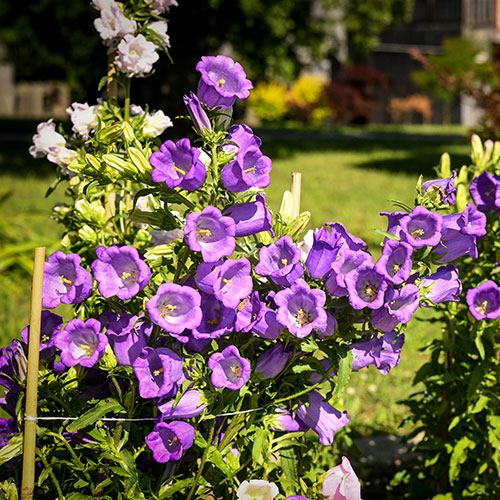 Seed saving is easy: simply allow blooms to fade on the plant and collect the dried seeds. You can sow these seeds in late summer, allowing them to stratify over winter.