Growing and Saving the Seed of Catnip
---
Latin name Nepeta is a perennial member of the mint family. A chemical called nepetalactone is found in the leaves and stems and is the reason for its most famous quality of attracting cats. However, this plant is also known to attract beneficial wasps and can repel some annoying pests. Catnip is also known for its medicinal properties as a tea and is a must in a healer's garden.
---
HISTORY
Native to Europe, Africa and Asia, loved by cats and their humans throughout the ages. The Romans regarded catnip very highly and used it in their recipes and herbal medicines. In Medieval times, catnip was used for all manner of things. Catnip was introduced to America around the 18th century when settlers took plant cuttings with them for food and medicinal purposes when they traveled to the New World. Native Americans also began to use catnip after it naturalized.

USES
A traditional medicinal herb.

Attracts beneficial wasps.

Repels some garden pests.

Cats love it.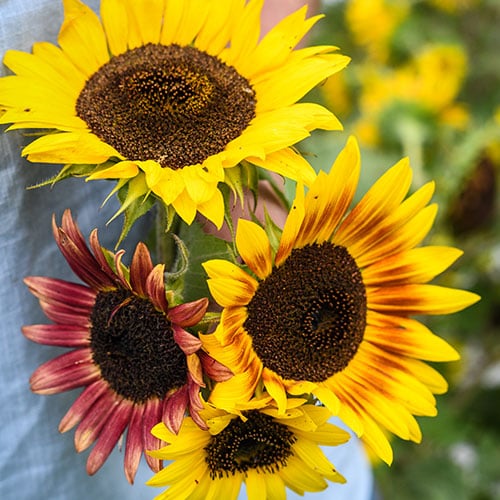 Seeds germinate in 7-14 days.

Direct seed after all chance of frost has passed and soil has reliably warmed. You can start indoors 3-4 weeks before transplanting, but be careful not to let plants become pot bound.

Planting depth will vary depending on seed size, as sunflower seed sizes range widely. A general rule of thumb is to plant seeds twice their own width, so a seed that is 1/2 inch wide should be planted 1 inch deep. Most sunflowers are planted at 1 inch deep.

Ideal germination temperature is 70-75 F.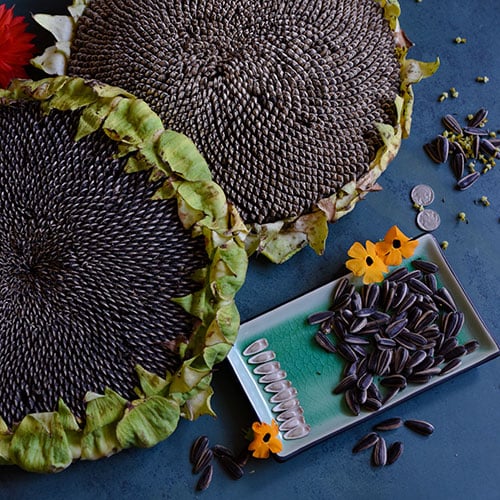 Seeds germinate in 7-14 days.

Surface sow directly outdoors in spring after threat of frost is over.

Keep moist to germinate.
PESTS/SPECIAL CONSIDERATIONS
Unless you plant catnip exclusively for your feline friends, protecting at least some of the plants for your personal harvest may be wise.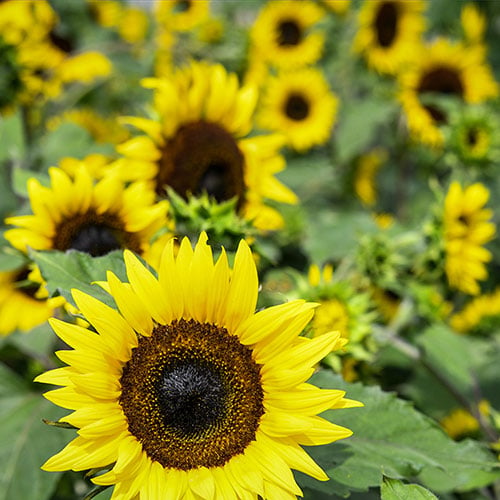 Let flowers mature, turn brown, and dry.

Cut the stalks before the head shatters and shake seeds into a bag.