Growing and Saving Seed Of Corn Salad (Mache)
---
Latin name Valerianella locusta is a cool weather-loving annual, and a member of the caprifoliacae family. This low-growing leafy green produces a rosette of soft leaves. While the plants may seem delicate, they are in fact extremely cold hardy. Mache has recently gained recognition among the farm-to-table movement as a perfect winter farming green, and it is high in vitamin C.
---
HISTORY
Native to Europe, North Africa and western Asia. Historically documented as being a popular foraging crop by European peasants. Nicknamed "corn salad" because it was often found as a weed in cornfields.

USES
Its delicate, slightly nutty flavor makes it an excellent salad green.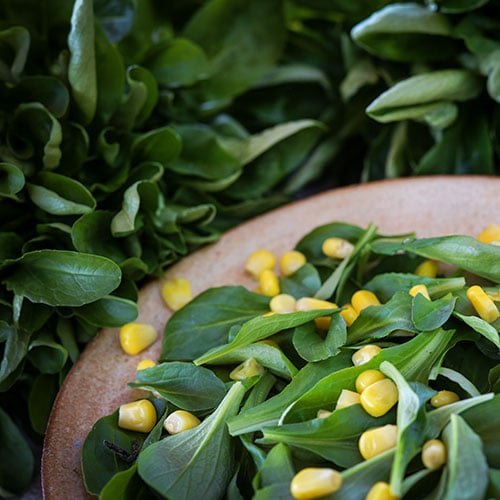 ---
Direct sow seeds outdoors in early spring when soil is cool.

Ideal germination temperature 41-68 F. Soil temperatures above 70 will inhibit germination.

Sow seeds 1/4 inch deep.

Sow seeds 1 inch apart, thinning to 3 inches between plants and in rows 4 inches apart.

These plants are tiny and like to grow close together.

Seeds germinate in 10-14 days.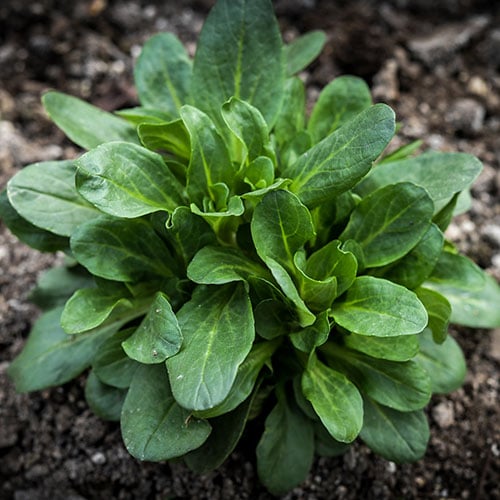 ---
Full sun to part shade.

Tolerant of a range of soils.

Best harvested before flowers appear. V

ery quick to grow and mature, the plant can complete its life cycle (sowing to mature seed) in 40-60 days, with the leaves being harvested much earlier than that.
PESTS/SPECIAL CONSIDERATIONS
A relatively disease- and pest-free plant.

Be sure to avoid high temperatures (consistently above 75-78 F) as this will cause premature bolting.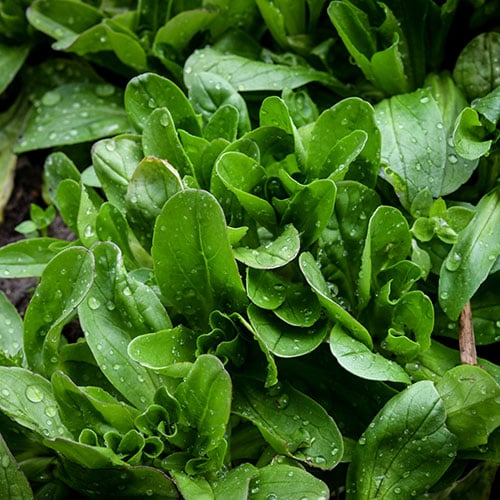 ---
Saving mache seeds is easy, but the seeds are quite small; be careful not to let them blow away.

When seed heads dry, shake them into a paper bag or snip the flower heads and rub between the palms to release seeds.

Separate chaff from seeds with a fine mesh sieve.

Store seeds in a cool, dark, dry location.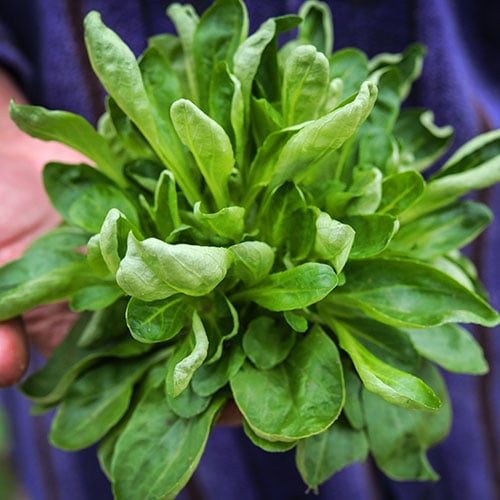 ---