Growing and Saving Daffodils
---
Daffodils are easy-to-grow perennials that will thrive in most regions of the U.S., save the southernmost part of Florida.
---
HISTORY
Native to regions of North Africa and Europe. Named by Ancient Greek botanist and philosopher Theophrastus in his 10-volume, 300 BC work Historia Plantarum (Enquiry into Plants). Legend has it that narcissus (daffodils) were spread by the Roman army, and by the 16th century they were a popular ornamental across Europe.

USES
Ornamental

Cut flower arrangements

Landscaping

Containers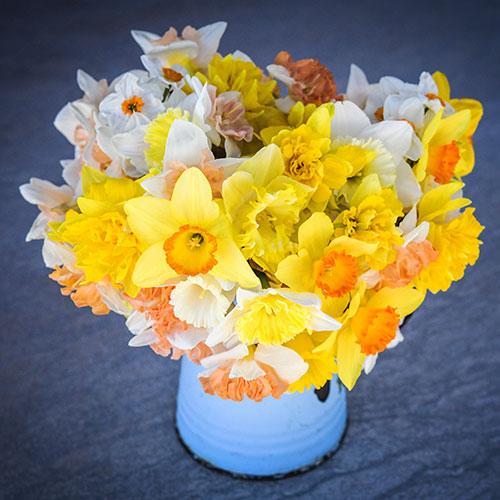 ---
Daffodil bulbs should be planted in fall, just before the first hard frost of the season.

Plant bulbs 6 inches deep and 3 to 6 inches apart.

Plant a few together for a nice effect in the garden.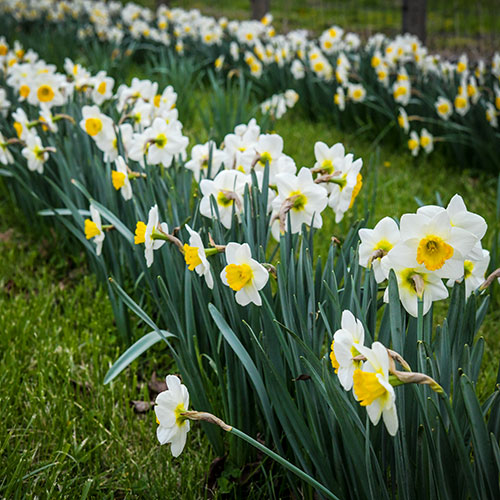 ---
Daffodils prefer rich, sandy soil and full sun to part shade, but they are more adaptable and tolerant than other spring-flowering bulbs.

Each bulb produces a tuft of foliage and many stems with blooms.
PESTS/SPECIAL CONSIDERATIONS
A relatively pest-free plant. The milky sap and all other parts of daffodil are poisonous and should never be ingested.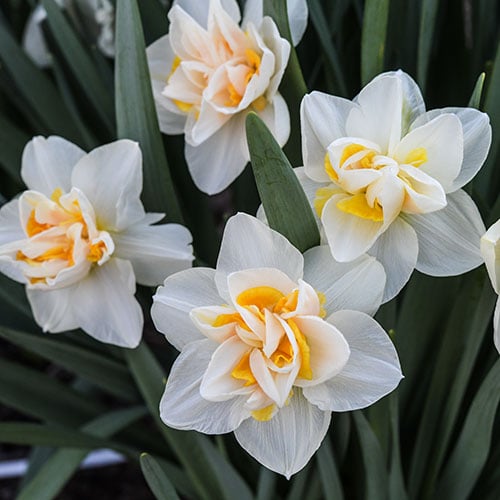 ---
These perennials will return, and fill in, year after year.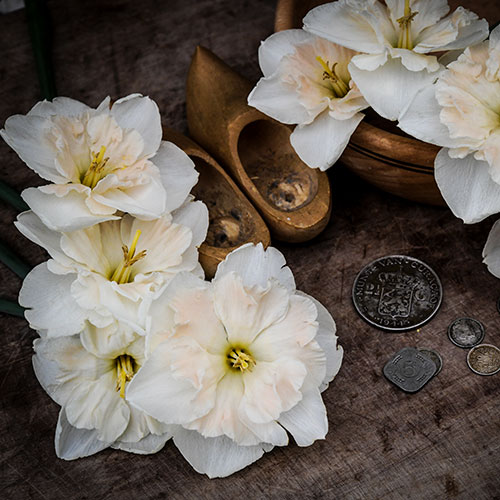 ---