GROWING AND SAVING THE SEED OF GAILLARDIA
---
Latin name Gaillardia sp. is a perennial or hardy annual wild flower belonging to the Aster family. These long-season bloomers are easy to grow and quite heat and drought tolerant, making them a perfect choice for xeriscaping. Super attractive to butterflies.
---
HISTORY
Native to North America. Gaillardia was documented by Lewis and Clark in their 19th-century expedition across the Americas. Gaillardia is Oklahoma's state wildflower.

USES
Native wildflower

Provides a long-season source of nectar and pollen for a wide range of bees

Excellent for native gardens, pollinator gardens, meadows, rehabilitation sites, drought-tolerant gardens, beds, borders, containers, cottage garden

Visited by many native bees, butterflies, moths, and other beneficials and pollinators.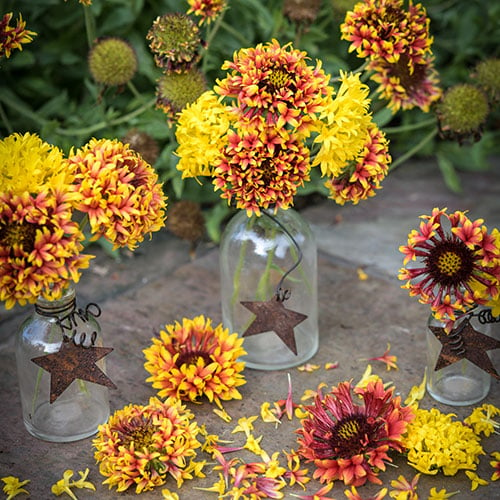 ---
Seeds germinate in 14-21 days.

Start indoors 6-8 weeks before last frost or direct seed after last frost.

Surface sow seeds and just lightly press into soil, as they require light in order to germinate.

Ideal germination temperature is 60-65 F.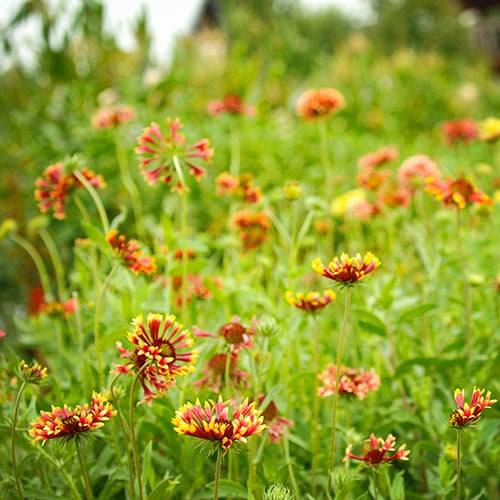 ---
Quite heat and drought tolerant.

Plants prefer full sun and well-drained soil.

Tolerant of low-fertility soils.

Space plants 14-18 inches apart.
PESTS/SPECIAL CONSIDERATIONS
Generally pest-free, it may be bothered by beetles and leafhoppers. These can be controlled with the release of beneficial insects such as lacewings and ladybugs.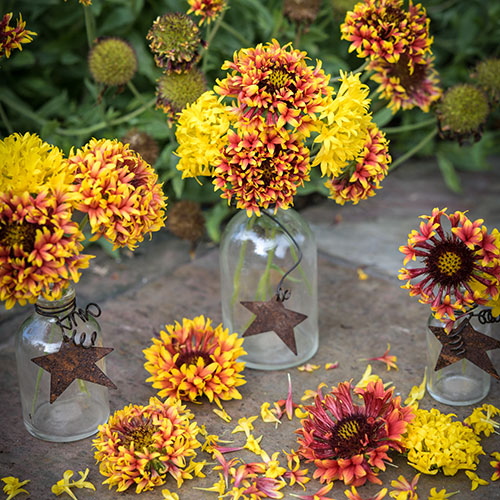 ---
Gaillardia readily self seeds year after year, but you can save seeds as well.

Flowers are cross-pollinated by insects.

Wear gloves when saving these seeds, as they can be sharp!

Allow the flowerhead containing the seeds to completely mature and dry on the plant, then clip off the flowerhead and place in a container.

Working over the top of another clean, opened container, rub the flowerheads between the palms, breaking them apart.

The seeds can be separated from the chaff by first screening and then winnowing.

Store in a cool, dry, dark place over winter.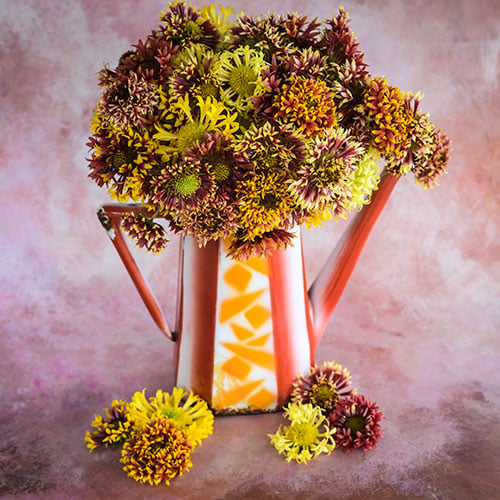 ---