GROWING AND SAVING THE SEED OF GILIA
---
Latin name Gilia capitata is an annual wildflower member of the phlox family. This carefree, blue, globe-shaped wildflower is beloved by pollinators of all kinds, and the blooms are lightly fragrant. Ideal for xeriscaping or low-maintenance meadows and wildflower plantings, thanks to superb drought tolerance.
---
HISTORY
Native to California, specifically to the open, dry spaces and chaparral banks of the western coastal range. Farmers who wish to integrate buffer plantings of wildflower mixes to feed pollinators should include gilia.

USES
A native wildflower that is excellent for pollinator gardens

Drought tolerant, xeriscape gardens

Beds, borders, containers, wildflower meadows, pollinator buffer strips on farms

Visited by a range of native bees and butterflies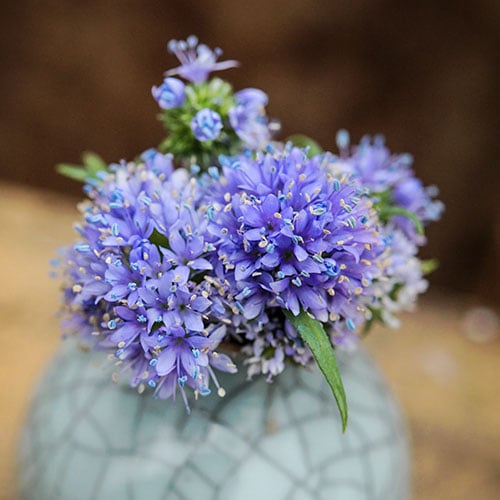 Seeds germinate in 7-14 days.

Start indoors 4-6 weeks before last frost date and transplant out after frost, or direct seed after chance of frost has passed.

Sow seeds 1/4 inch deep.

Ideal germination temperature is 70-75 F.

Keep seeds well watered until germinated.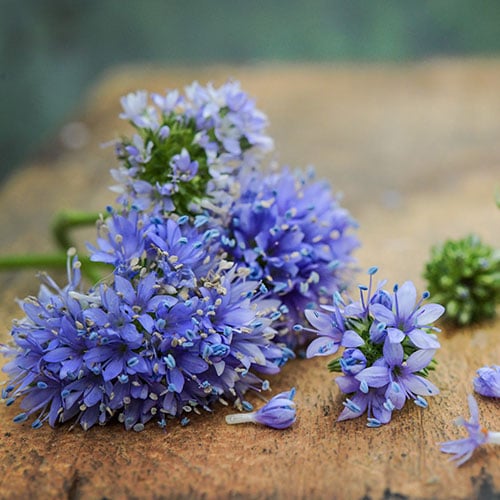 Plants prefer full sun.

Space plants 8-12 inches apart.

These plants are heat and drought tolerant and will grow in poor soil as long as it is well-drained.

Keep spent blooms deadheaded to encourage continued blooming.

A very low-maintenance plant.
PESTS/SPECIAL CONSIDERATIONS
Generally, pest-free, though if grown in tight, poorly drained soil the flowers will suffer from rot and fungal issues. To prevent this, amend poorly drained soil with well-rotted compost.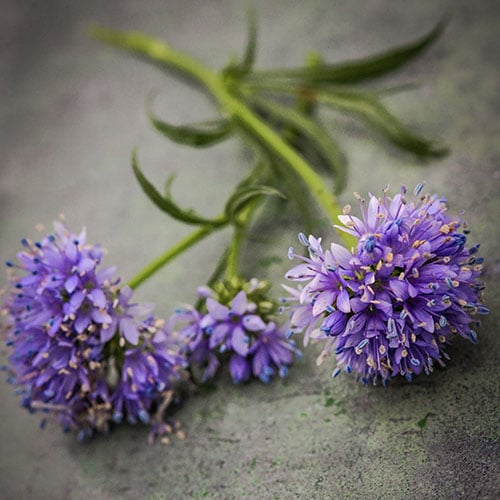 Pollinated by insects.

Allow the flowerhead containing the seeds to mature completely and dry on the plant.

Clip off the flowerhead and place in a container.

Working over the top of another clean, opened container, rub the flowerheads between the palms, breaking them apart.

The seeds can be separated from the chaff by first screening and then winnowing.

Store in a cool, dry, dark place over winter.