GROWING AND SAVING THE SEED OF GOMPHRENA
---
Latin name Gomphrena globosa is an annual member of the amaranth family. The very easy-to-grow plants produce profusions of small round heads that make excellent cut flowers, fresh or dried. A super long-season bloomer, it provides beds of color over the entire summer and into fall. Attractive to butterflies.
---
HISTORY
Native to Central America, specifically Panama, Brazil, and Guatemala. The everlasting flowers are beloved across many cultures for adorning altars and making decorations. The flowers have also been used by many cultures for their medicinal properties.

USES
Ornamental

Everlasting flower

Tea plant

Excellent for cut flower production for both fresh and dried arrangements

Beds, borders, butterfly garden, containers, pollinator buffer strips on farms

Pollinator gardens

Visited by bees, moths, and butterflies: monarch, skippers

Deer resistant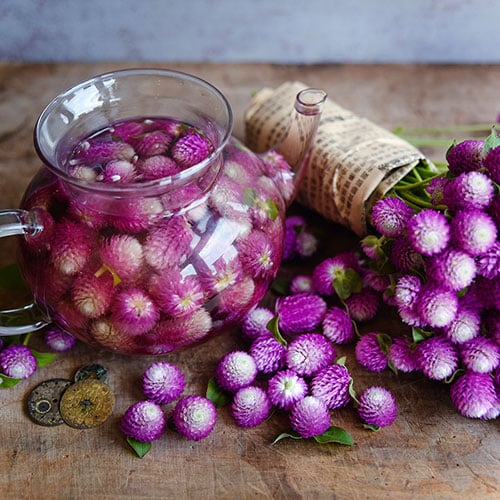 Seeds germinate in 14-21 days.

Start indoors 6-8 weeks before last frost and transplant out after all chance of frost has passed, or direct seed outdoors after last frost.

Ideal germination temperature is 70-75 F.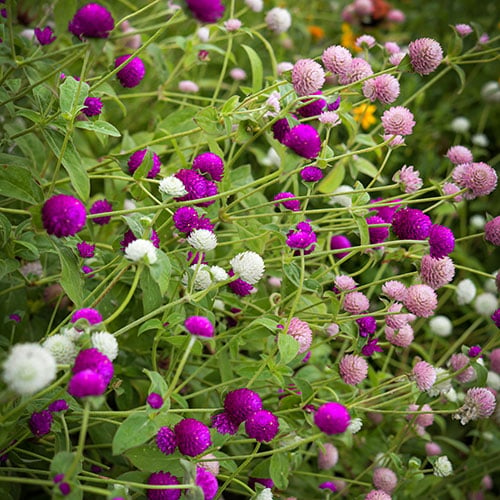 Plants prefer full sun.

Plants are considered quite heat and drought tolerant.

Plants prefer well-drained soil.

Space plants 6-8 inches apart.
PESTS/SPECIAL CONSIDERATIONS
A generally pest-free plant.

Plants will suffer from oedema if overwatered consistently.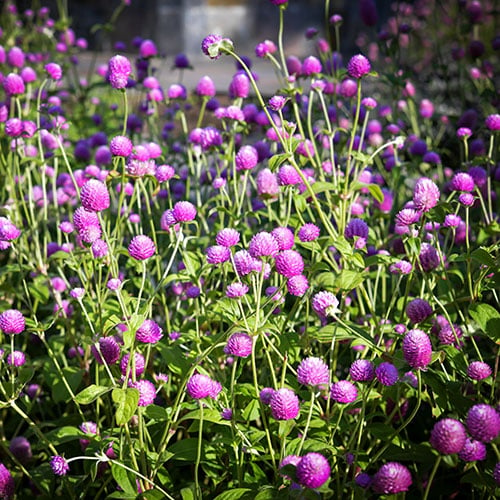 Pollinated by bees, butterflies and other insects.

Allow the flowerhead containing the seeds to mature completely and dry on the plant, then clip it off and place it in a container.

Working over the top of another clean, opened container, rub the flowerheads between the palms, breaking them apart.

The seeds can be separated from the chaff by first screening and then winnowing.

Store in a cool, dry, dark place over winter.