Growing and Saving the Seed Of Marjoram
---
Latin name Origanum majoriana is a perennial member of the mint family. Fuzzy leaves produce delicious, pungent oil that is most abundant just as the flower buds form. Frost-sensitive perennial with variable ability to survive winter (mixed reports claim hardiness from USDA zones 8-5). Often grown as an annual.
---
HISTORY
Native to the Mediterranean and Asia Minor. Used medicinally and ceremonially since ancient times. Rosemary Gladstar mentions it in her book Medicinal Herbs: A Beginner's Guide as a powerful antiseptic and disinfectant herb that also treats insomnia and nervousness.

USES
A culinary herb

Traditional medicinal uses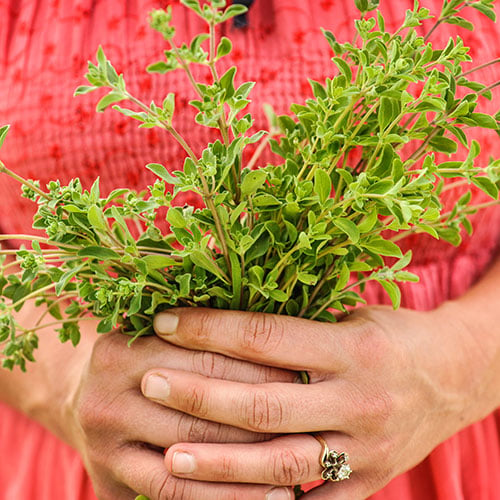 Seeds germinate in 8-14 days.

Start indoors or direct sow, after frost. Surface sow seeds, as light aids germination.

Ideal germination temperature is 70 F.

Do not sow in frost conditions.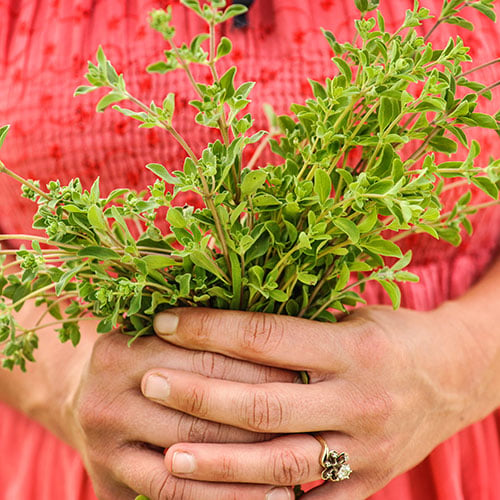 Prefers full sun.

Provide fairly dry, fully drained soil.

Space plants 6-12 inches apart.

Plants reach 1 foot tall.

Ideal growing temperature is 70s in the daytime and in the 60s at night.
PESTS/SPECIAL CONSIDERATIONS
Perennials will thrive for 2 years before becoming woody and less palatable.

Take cuttings and make new plants if they become too woody for your liking.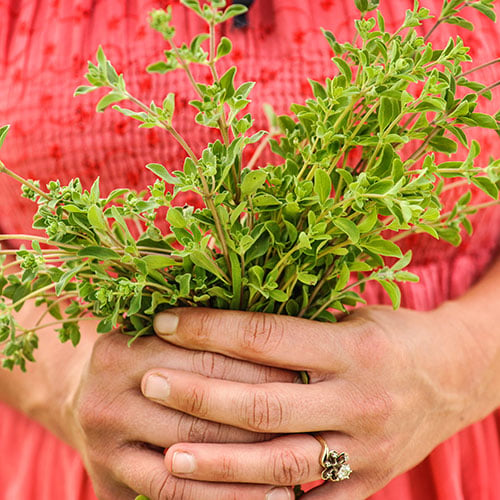 Seeds are mature when flower heads have completely dried to brown.

Cut flower spikes and place them in a paper bag.

Allow the seeds to completely dry and drop, shaking the bag to loosen seeds.

Separate chaff from seeds and store in a cool, dry place.

More people propagate via cuttings because it is easier than growing from seeds.