Growing and Saving the Seed Of Millet
---
Latin name Setaria italica, foxtail millet is an annual member of the grass family.
---
HISTORY
An ancient grass first cultivated along the Yellow River in China about 6500–5500 BC. Millet has been grown in India since antiquity.

USES
Cover cropping, hay or pasture

Landscape grass

Filler in cut flower arrangements

Chickens love the small white seeds!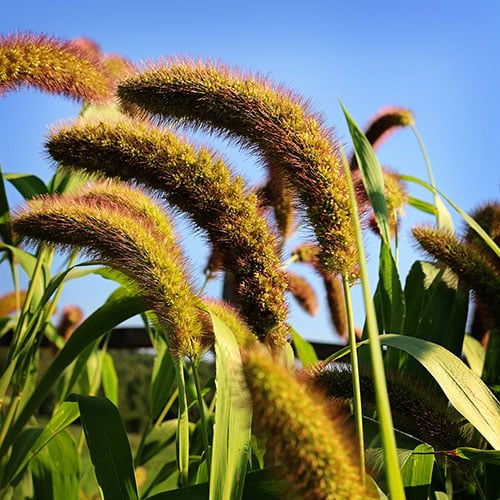 ---
Direct sow seeds after all chance of frost has passed.

Start indoors 4-6 weeks before last frost and transplant out after last frost date.

Ideal germination temperature is 65-70 F.

Sow seeds 1/8-1/4 inch deep.

Space seeds 1-2 inches apart or broadcast at 15/20 lbs per acre.

Seeds germinate in 7-14 days.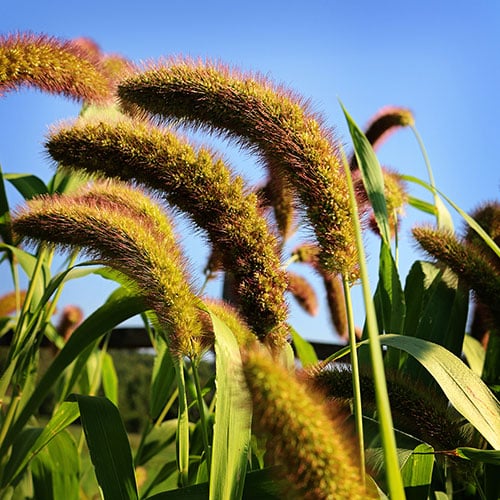 ---
Provide full sun.

Requires well-drained soil

It is tolerant of average soil, but consider an addition of compost to the growing plot as millet will really thrive in a richer soil.

It has average moisture requirements, so rainfall will typically suffice. Do water if the soil dries between periods of rain.

Plants reach an average of 2- 5 feet tall and can be integrated into a landscape design, or grown in a pasture, field, or raised bed.
PESTS/SPECIAL CONSIDERATIONS
A relatively pest- and disease-free plant.

Weed competition can be tricky with millet.

Plant into a clean seed bed and apply a layer of straw mulch if possible.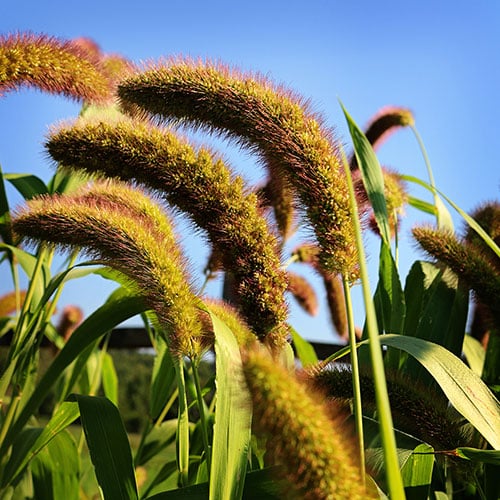 ---
Self pollinating.

Produces seed in 75-90 days.

Allow plants to brown uniformly.

Cut stalks with dried seed heads, bundle together and hang upside down in a dry, warm location with a tarp below to catch seeds.

Rub seeds free and place in an airtight container.

Store in a cool, dark, dry place.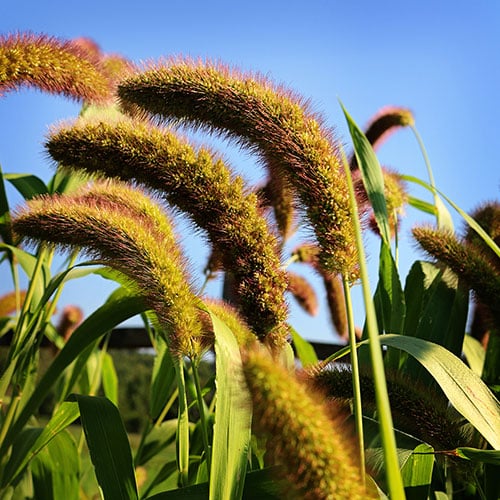 ---