Growing and Saving the Seed Of Mullein
---
Latin name Verbascum densiflorum is a biennial or short-lived perennial member of the Scrophulariaceae, or figwort, family. Hardy from USDA zones 4-8. In the first year this plant will produce a rosette of soft leaves and in the second year send up a tall flower spike that has been likened to a torch. Indeed the bright yellow flowers do set the landscape aflame with color.
---
HISTORY
Native to Europe and Asia. Dioscorides listed a number of medicinal uses for mullein and it has been in traditional use since ancient times.

USES
Mullein makes a lovely ornamental and can be grown in rock gardens, xeriscape gardens, and even looks nice in the cottage garden or wildflower meadow.

It is typically found as a useful ground cover after a site has been disturbed, often in depleted areas.

Beds, back of borders, containers, row planting, cut flower production, pollinator garden, native wildflower garden, meadow, planted in the vegetable patch.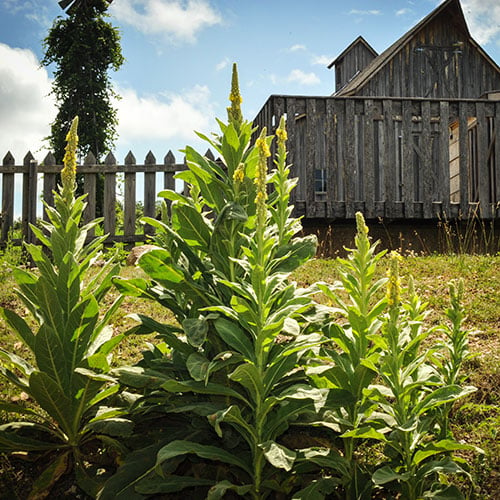 Seeds germinate in 14-21 days.

Direct sow seeds in fall/winter or start indoors 6-8 weeks before last frost date.

Surface sow seeds (they are very, very tiny) as light aids germination.

When sowing outdoors, you can lightly cover them.

Ideal germination temperature is 70-80 F.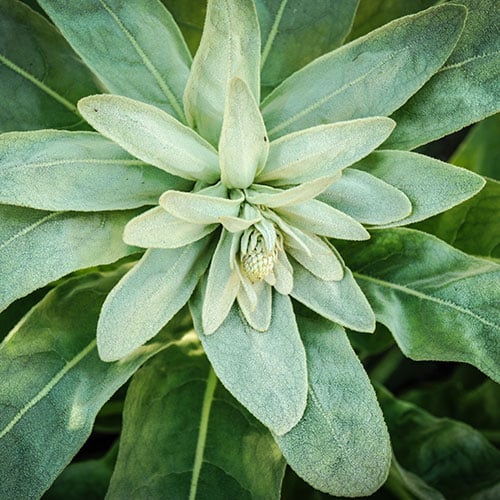 Prefers well-drained soil, although mullein is tolerant of a range of soil conditions, including poor soil.

Drought tolerant.

Provide full sun to part shade.

Space plants at least 18-24 inches apart.
PESTS/SPECIAL CONSIDERATIONS
A pest-free plant.

It is not typically considered invasive, but if you are concerned about potential invasiveness, ask your local extension agent for more information specific to your region.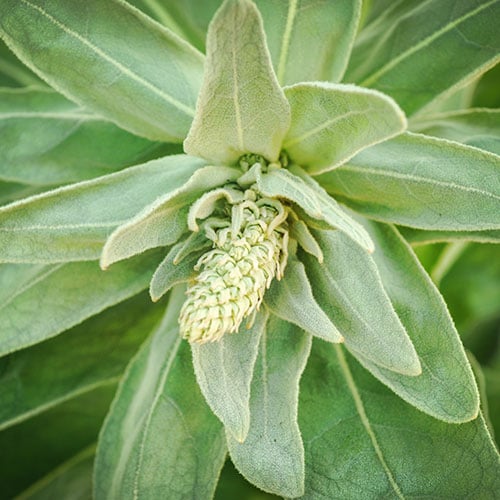 This biennial will send up a flower stalk in the second year.

Allow flower stalk to turn brown and dry before saving the tiny seeds.

Store in a cool, dark, dry place.