Growing and Saving Muscari
---
Hardy to grow year-round from USDA zones 3-9. Muscari is also known as grape hyacinth, although it is not technically a hyacinth. This fragrant flowering bulb is planted in fall and blooms in early spring and typically reaches between 4-8 inches tall.
---
HISTORY
Native to the Mediterranean region, these ornamentals have been beloved and cultivated since antiquity.

USES
An easy-to-grow ornamental perennial, it spreads and easily naturalizes in the landscape.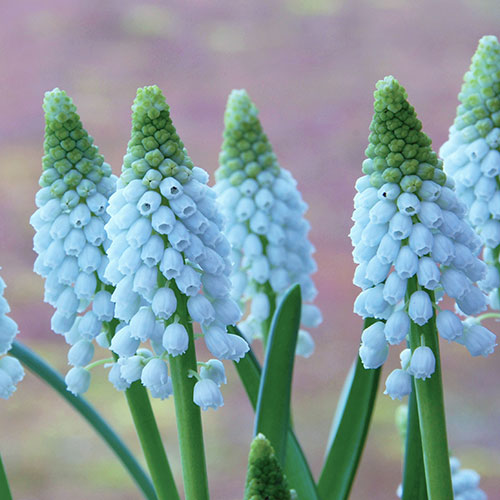 The tiny bulbs should be planted at a depth that is 2 to 3 times the diameter of the bulb itself. Space bulbs 2 to 6 inches apart, keeping in mind that they will multiply and naturalize over time. The plants perform best when provided afternoon shade.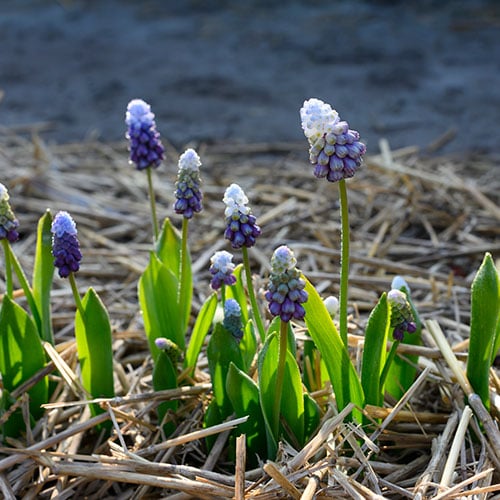 Plants prefer part sun; the dappled shade of the understory is an excellent location.

Provide well-drained soil that does not get soggy in the winter; muscari does not like wet feet during wintertime.
PESTS/SPECIAL CONSIDERATIONS
The plants perform best with when provided with afternoon shade.

Provide well-drained soil to prevent rotting over winter.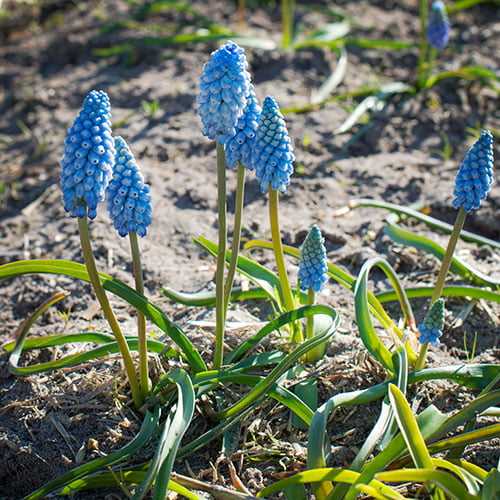 Muscari is an easy-to-grow perennial.