Growing and Saving the Seed Of Mustard
---
Latin name Brassica juncea is an annual member of the brassica, or cabbage, family. This easy-to-grow leafy green takes many forms in many different cuisines and regions, from piquant Japanese mizuna to sharp and pungent mustard greens.
---
HISTORY
Native to southern and eastern Asia. Mustard is widely adaptable plant that can be found in a range of cuisines, from Indian and Filipino to Italian and Japanese.

USES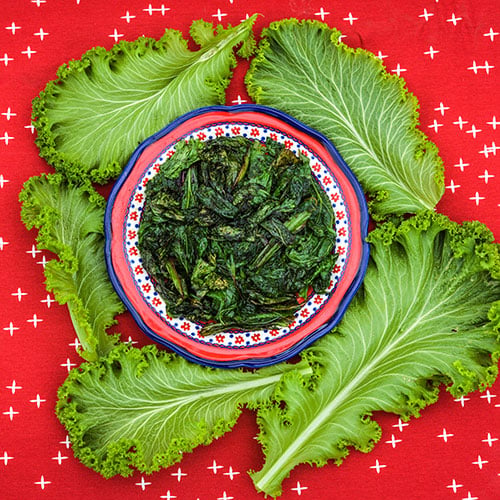 ---
Direct sow seeds around the time of last frost and succession sow every 2-4 weeks for a consistent supply.

Ideal germination temperature is 45-85 F.

Alternatively, you can start seeds indoors 4-6 weeks before last frost date and transplant out after last frost.

Sow seeds 1/4-1/2 inch deep. Spacing will depend on variety; typically 12-18 inch final spacing for full-headed varieties will suffice, and 6-10 inches for smaller headed or open, leafy types.

Succession sow every 2-4 weeks.

Seeds germinate in 4-7 days.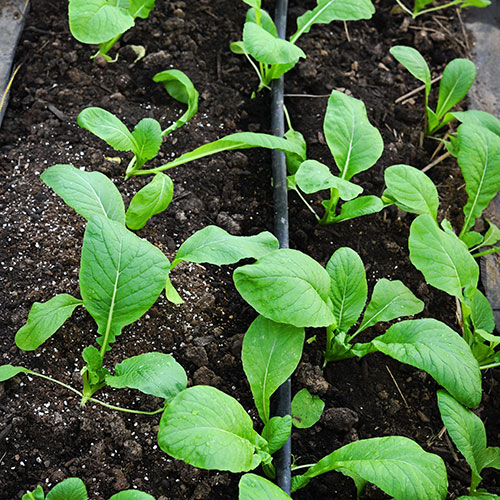 ---
Provide full sun.

Tolerant of average soils, and an amendment of organic matter like well-rotted compost is ideal.

Average water needs.

Harvest may depend on variety. Most mustards can be harvested by snapping off individual leaves or cutting the entire plant for cut-and-come-again greens.

Some varieties may bolt in excessive heat of summer. In this case, wait until late summer/early fall to resume planting for another cool weather harvest.
PESTS/SPECIAL CONSIDERATIONS
Mustards can be susceptible to a few diseases such as powdery mildew and white mold; prevent by rotating your crop planting.

Do not plant brassicas in the same place over and over.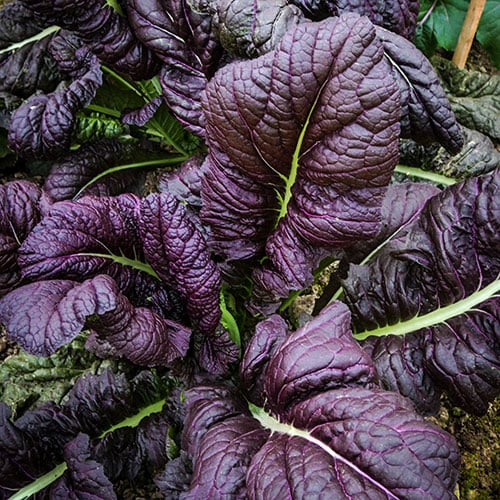 ---
Annual (although some are weak biennials that act as annuals).

Brassica juncea is capable of self pollinating, but insects can cross pollinate the flowers with other varieties of B. juncea if growing within a 2 mile radius. If saving seeds, isolate the plants from other B. juncea varieties by 2 miles.

To save the seeds, allow pods to brown and become crispy.

Store seeds in a cool, dark, dry location.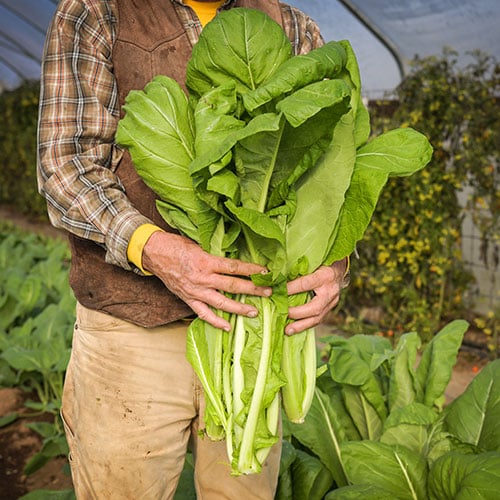 ---