GROWING AND SAVING SEED OF PHLOX
---
Latin name Phlox drummondii is an annual wildflower. It is a beautiful ornamental with delightful fragrance.
---
HISTORY
Native to Texas and found in a wide range across the Southeast. Named for Scottish botanist Thomas Drummond, who collected samples and sent them back to Europe in the 1800s.

USES
Ornamental

Beds, borders, containers, cottage garden, fragrant/sensory garden

Pollinator garden. Phlox is frequented by a number of species of butterflies, bees, bumblebees, moths and even the occasional hummingbird.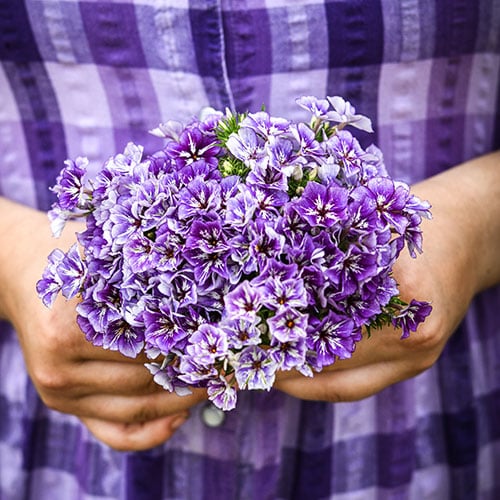 Seeds germinate in 14-21 days.

Start seeds indoors 6-8 weeks before last frost and transplant after all chance of frost has passed.

Sow seeds 1/8 inch deep.

Ideal germination temperature is 65 F.

Keep seeds evenly moist until germinated.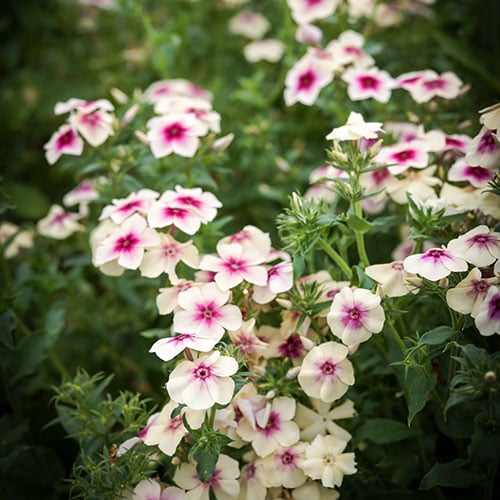 Phlox can tolerate full sun to shade.

Rich, well-drained soil is best.

Provide adequate moisture.

Space plants 8 inches apart.

Deadhead spent flowers to encourage continued blooming.
PESTS/SPECIAL CONSIDERATIONS
Powdery mildew and fungal issues are common pests of phlox.

These can be avoided by improving air circulation and keeping foliage dry while watering plant.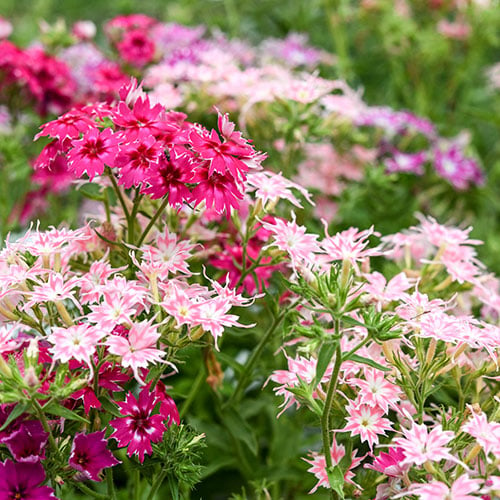 Harvest seeds when capsules turn brown.

Save seed over winter in a cool, dark, dry place.