Growing and Saving the Seed Of Rosemary
---
Latin name Salvia rosmarinu is a cold-tender perennial member of the lamiaceae, or mint, family. This beloved herb is cold hardy from USDA zones 7-10, with many zone 6 gardeners reporting sucess in overwintering. Rosemary is an evergreen shrub that can grow quite tall in optimal climates; it also makes a perfectly tidy potted plant where it cannot survive over winter.
---
HISTORY
Native to the Mediterranean region. Used in ancient Egyptian burial rituals.

USES
Mediterranean gardens

Xeriscape gardens

Drought-tolerant gardens

Culinary uses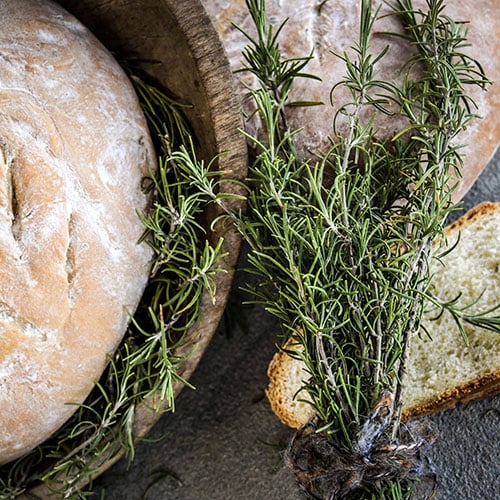 ---
Cover tray with plastic wrap or a clear dome and keep soil temperature at 80 F. (An inexpensive heat mat helps to warm soil.)

Place in a sunny window or under light.

Sow thickly, as rosemary is famous for spotty germination!

Start seeds indoors in a tray, barely covering seeds.

Germinates in 14-28 days.

Ideal germination temperature is 80-90 F.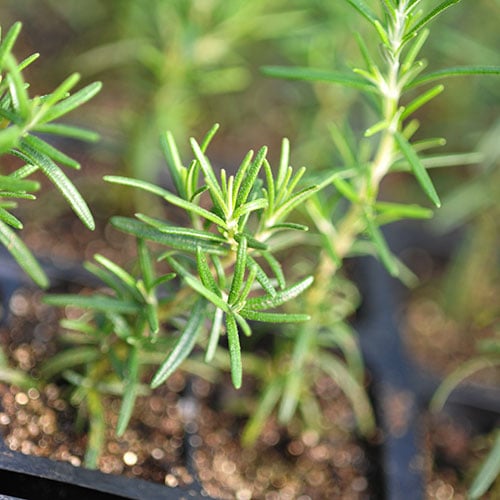 ---
Prefers full sun.

Provide well-drained soil.

Space plants 12-24 inches apart. A drought tolerant plant.

Rosemary plants cannot withstand temperatures below 30 F.

Terra cotta pots are ideal for rosemary, as they help keep the plants slightly on the dry side.
PESTS/SPECIAL CONSIDERATIONS
Essentially pest free, rosemary will suffer from fungal issues if planted in an excessively cool, shady location or if the soil is not adequately well draining.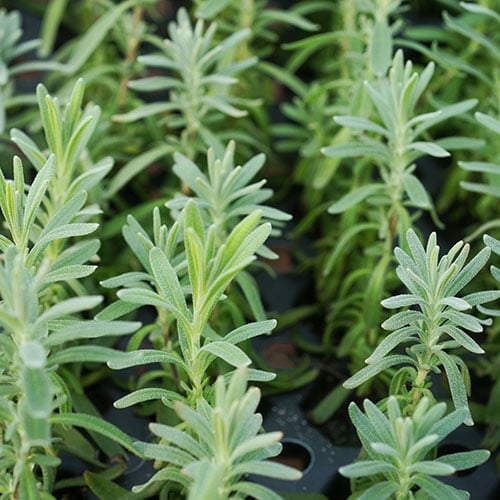 ---
Allow flowers to brown and dry.

Hand pick or shake seed pods free and store in a cool, dry place.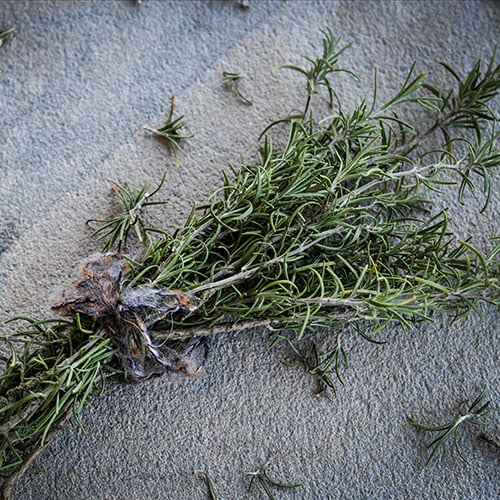 ---