Growing and Saving Seed Of Safflower
---
Latin name Carthamus Tinctorius is an annual that thrives in super hot, dry conditions. Its blazing golden orange blooms make this a stunning ornamental.
---
HISTORY
Native to the Mediterranean. The plants were originally grown as a dye plant to impart a bold golden yellow color to food and textiles.

USES
Ornamental

Beds, borders, containers

Dye plant

Edible flower petals
Seeds germinate in 7-14 days.

Start seeds 8-10 weeks before last frost date or sow directly outdoors after the last frost date.

Sow seeds 1/4 inch deep.

Ideal germination temperature is 60-70 F.

Keep seeds moist until germinated.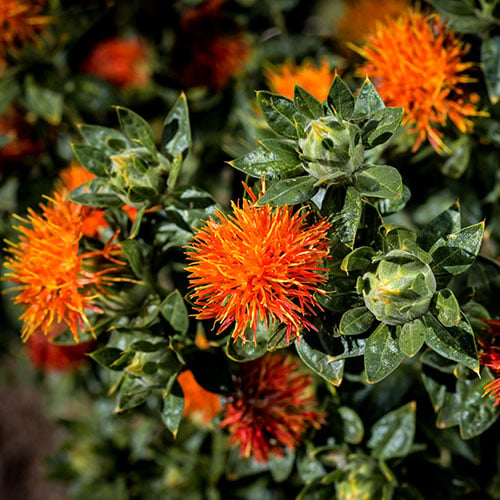 Plants prefer full sun and are very drought tolerant.

Provide well-drained soil.

Space plants 6-10 inches apart.

Deadhead to encourage continued blooming.
PESTS/SPECIAL CONSIDERATIONS
Generally pest free, it is sometimes prone to rots and fungus if planted in poorly drained, excessively soggy soil or if humidity remains too high.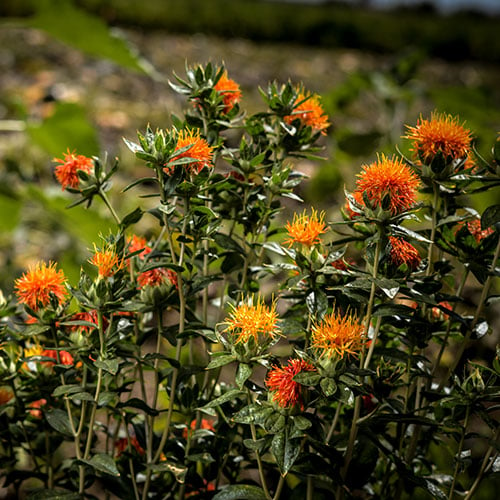 Allow flowers to fade and large, pointy seed pods to form.

Seed pods will turn brown and dry.

Wearing gloves, carefully pry seeds free from pods and store in a cool, dry, dark location until spring.