Growing and Saving the Seed Of Salad Burnet
---
Latin name Sanguisorba minor is a short-lived perennial member of the roseaceae, or rose, family. These stocky 1-2 foot tall plants are hardy from USDA zones 4-8. A cucumber-flavored leafy green that was once quite popular in salads, herb butters and beverages, we hope it is poised for a comeback!
---
HISTORY
Native to western Asia and Europe and naturalized in North America. Burnet has been used medicinally for over 2,000 years. Until just 400 years ago it was one of the most popular salad greens.

USES
Herb garden

Edible landscaping

Edging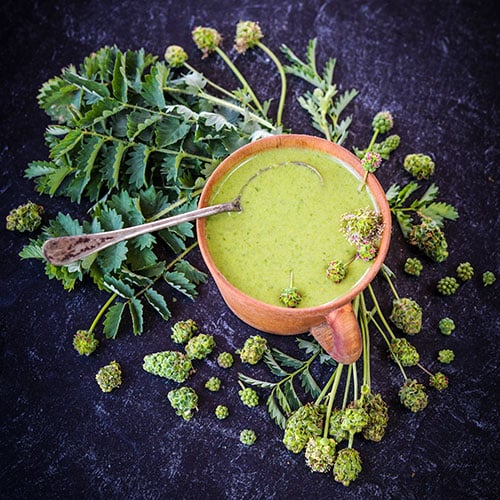 ---
Direct sow in the garden at time of last frost or start indoors 4 weeks before last frost and transplant after all chance of frost has passed.

Sow seeds 1/4 inch deep.

Seeds germinate in 12-18 days.

Ideal germination temperature is 70-85 F.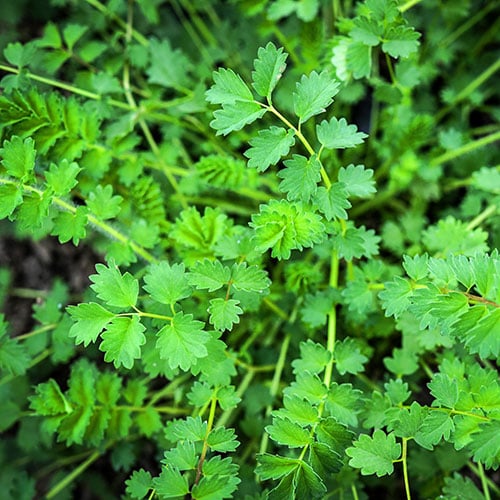 ---
Prefers full sun to part shade.

Provide average soil; burnet is not picky about soil.

Space plants 6-12 inches apart.

Plants are fairly drought tolerant once established.

Plants will easily self-seed.

Plants can also be divided in spring or fall to propagate.
PESTS/SPECIAL CONSIDERATIONS
A relatively pest- and disease-free plant.

Be sure to provide good air circulation to prevent any fungal issues.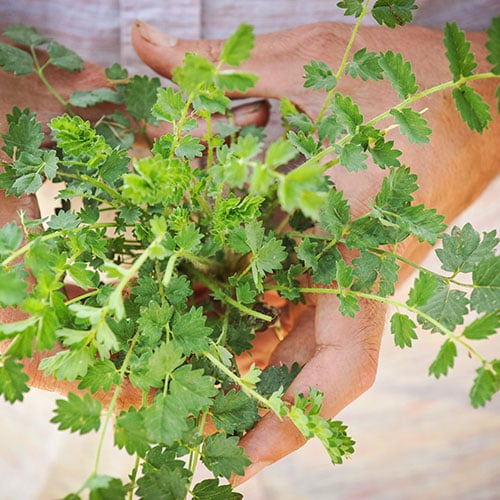 ---
Seeds can be hand picked.

Allow heads to brown and dry before picking.

Store in a cool, dark, dry place.
---