Growing and Saving the Seed of Salvia (Sage)
---
Latin name Salvia viridis is an annual flower that produces masses of color, making it a perfect landscape plant.
---
HISTORY
Native from the Mediterranean to Iran. Long grown as a medicinal herb. An infusion of the leaves has historically been used to treat sore gums.

USES
Ornamental

Beds, borders, containers, cottage garden, cut flower garden, pollinator garden

Visited by a range of bees, butterflies, hummingbirds

Deer resistant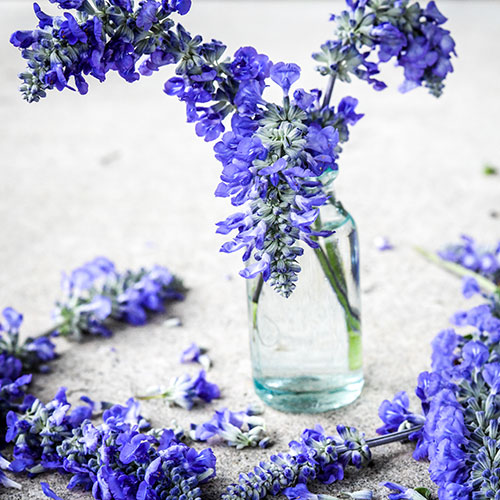 Seeds germinate in 7-14 days.

Start seeds indoor 10-12 weeks before last frost. Press seeds gently into soil but do not cover, as light aids germination.

Ideal germination temperature is 65-75 F.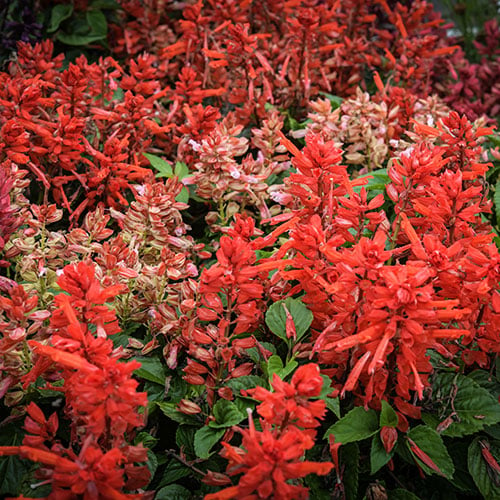 Prefers full sun to part shade.

Provide well-drained soil; plants do not like excessive moisture.

Space plants 12-18 inches apart.
PESTS/SPECIAL CONSIDERATIONS
Molds and mildews can be a result of poorly drained soil and water on foliage. To prevent this, provide well-drained, dry soil.

If slugs are an issue, be sure to sprinkle diatomaceous earth or crushed eggshells around the base of the plant.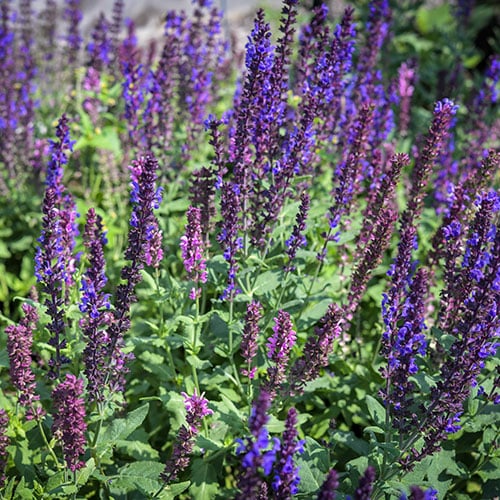 Salvia readily self seeds in the garden, but you can also save seeds.

Several nutlets are borne at the base of flowers. Each nutlet contains a single seed.

Allow nutlets to dry, and harvest them before they drop to the ground.