Growing and Saving the Seed Of St. John's Wort
---
Latin name Hypericum perforatum is a short-lived perennial shrub and a member of the Hypericaceae family. Hardy from USDA zones 5b-10. St. John's Wort is a well-investigated medicinal herb that traditionally has been used for wounds, general aches and pains, and is most famous in its use with mild depression and insomnia. This plant is well-suited for use in pollinator habitat restoration and erosion control. Grown from seed, it will create the strongest tap roots. Caution: can become invasive in some areas, though not easily in natural habitats, and can be toxic to some livestock in large amounts.
---
HISTORY
Native to temperate regions of Europe and Asia. The name St. John's Wort is a nod to the fact that the plants typically bloom in late June, around the annual feast of St. John.

USES
Low-maintenance landscaping

Rock gardens

Medicinal gardens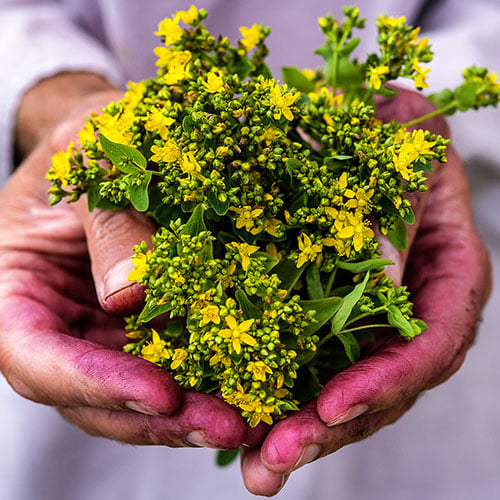 Start indoors 6-8 weeks before last frost, or direct seed after.

Surface sow, gently pressing into soil, as light aids germination.

Seeds germinate in 10-20 days.

Ideal germination temperature is 60 F.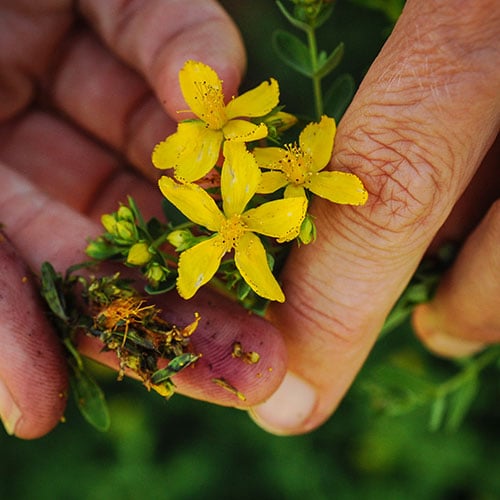 Tolerates most conditions but prefers moist, light or sandy soil.

Provide full sun to part shade.

Space plants 12-24 inches apart.

Plants usually reach about 1-3 feet tall and about 1.5-2 feet wide.
PESTS/SPECIAL CONSIDERATIONS
Caution: Can be toxic to livestock such as horses, cattle and sheep, if they eat it in large quantities. More details here.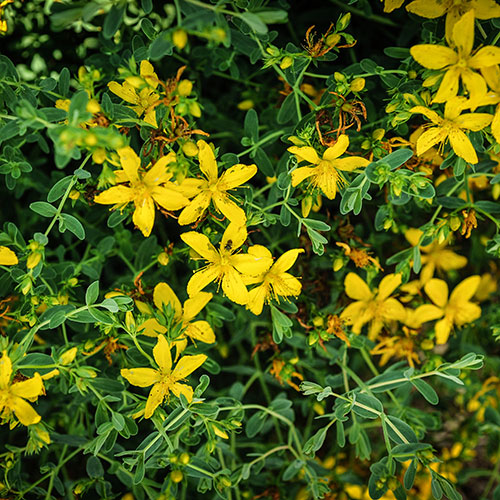 Seeds are contained in small capsules.

Allow the capsules to turn brown, then dry and collect the seeds.

Store in a cool, dark, dry place.