How To Grow and Save Seed Of Statice
---
Latin name Limonium sinuatum is a short-lived perennial that is often grown as an annual. The papery foliage and flowers make this colorful plant a perfect everlasting for dried arrangements.
---
HISTORY
Native to the Mediterranean. An old-fashioned favorite, it is once again receiving the appreciation it deserves.

USES
Ornamental

Beds, borders, containers, cottage garden, cutting garden

Everlasting cut flower

Rock gardens, low-water gardens

Visited by bees and butterflies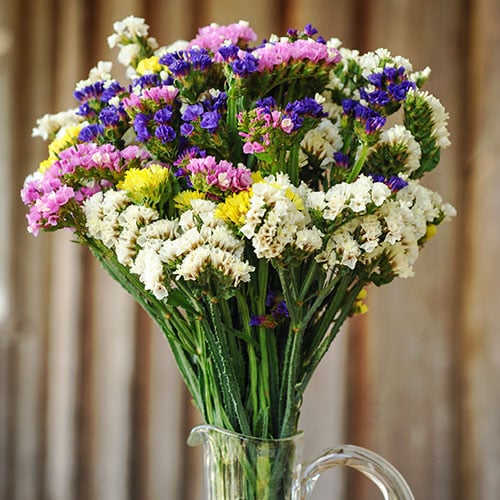 ---
Seeds germinate in 7-14 days.

Sow seeds indoors 8-10 weeks before last frost (preferred method) and transplant outdoors after last frost, or direct seed after last frost has passed.

Sow seeds 1/8 inch deep.

Ideal germination temperature 60-70 F.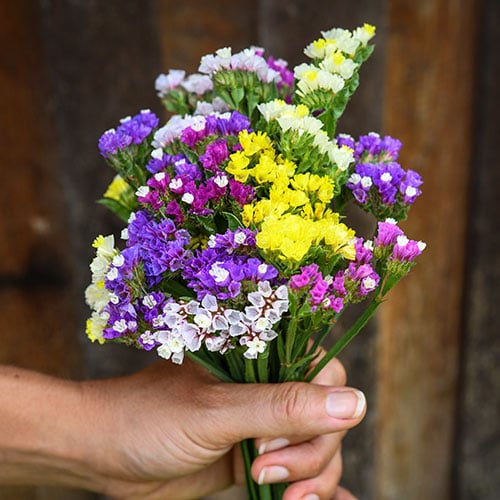 ---
Prefers full sun.

Plants are quite drought tolerant; do not over water.

Provide well-drained, sandy soil.

Space plants 12 inches apart.

Pinch young plants at growing point to encourge branching.

Keep deadheaded to encourage continued blooming.
PESTS/SPECIAL CONSIDERATIONS
Various blights and rots can affect statice; this dry-loving plant cannot handle excessive moisture and should be planted in well-drained soil.

Avoid overhead irrigation and keep leaves dry to prevent these issues.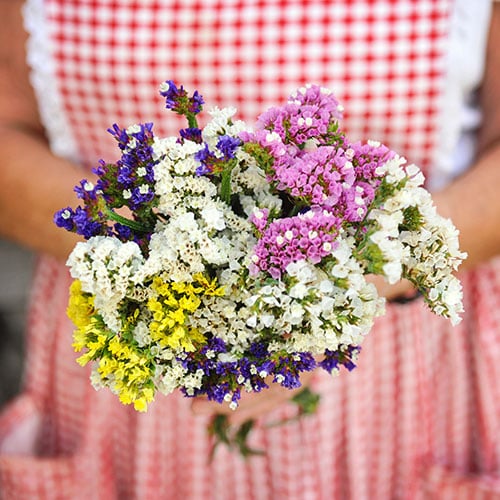 ---
Allow the flowerhead containing the seeds to completely mature and dry on the plant.

Clip off the flowerhead and place it in a container. Working over the top of another clean, opened container, rub the flowerheads to separate the seeds.

Store over winter in a cool, dark, dry place.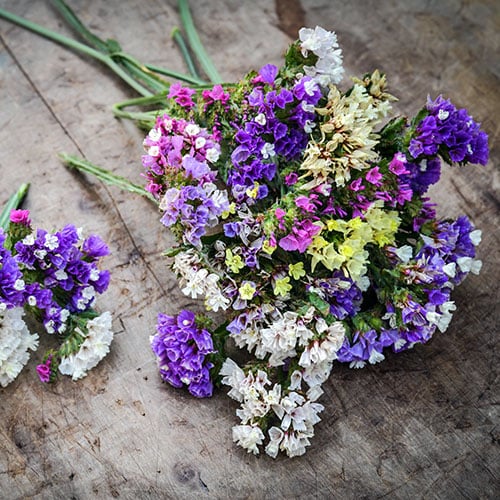 ---