How To Grow and Save Seed of Stocks
---
Stocks, Latin name Matthiola incana, are a fragrant flower that is incredibly sweet, spicy and utterly intoxicating! It is a member of the brassica family and one of the best-smelling flowers available. With its luxuriant and stunning clusters of blooms, this flower is a true classic.
---
HISTORY
Native to southern Europe, it grows from cliffsides to inland areas, thriving in chalk soils. Its beautiful fragrance makes it a popular cutting flower.

USES
Ornamental

Fragrant garden

Cutting garden, cottage garden, containers, beds, borders, seaside gardens, grows well in the cracks of rock walls

Makes an excellent cut flower for arrangements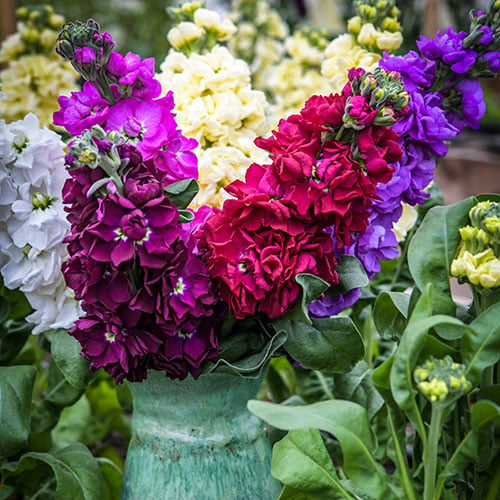 Start seeds indoors about one month before planting out.

Sow seeds 1/4 inch deep.

Ideal germination temperature is 60-65 F. Seeds germinate in 7-21 days.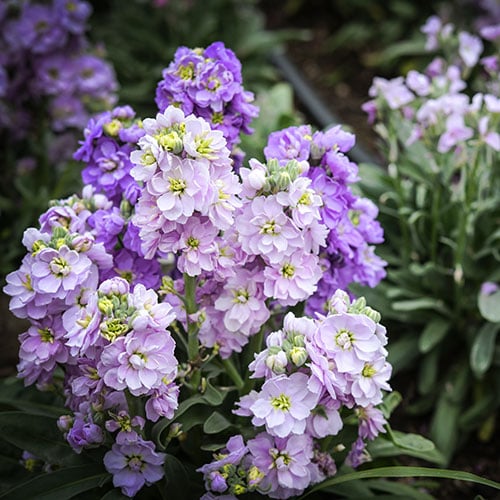 Keep in mind that stocks prefer cool weather and the plants' blooming ability will suffer in summer's heat, so it is ideally suited to early spring and fall.

Space plants 8-12 inches apart.

Stocks flourish in full sun and will provide glorious blooms throughout spring.

When cutting, harvest stems when 1/3-1/2 of florets are open.
PESTS/SPECIAL CONSIDERATIONS
A few molds and rots can occur when overhead irrigation is used. Avoid this watering method and provide good drainage.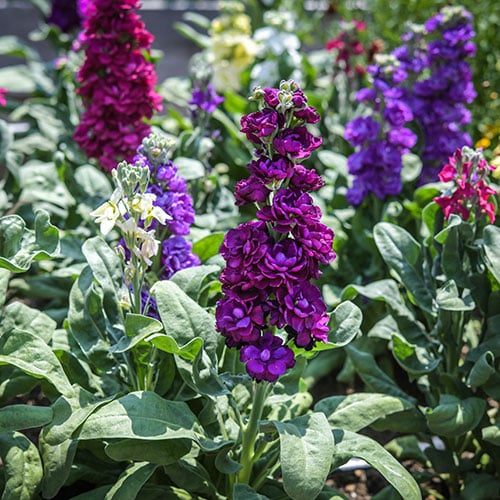 Stocks are a brassica.

You can hand pick the seeds from their dried brown pods and store in a cool, dark, dry place.