Growing and Saving the Seed of Strawberry Spinach
---
Also known as strawberry blite, the Latin name is Chenopodium capitatum. This annual member of the goosefoot (spinach) family produces small, arrow-shaped edible leaves and bright pink clustered seed heads or "berries."
---
HISTORY
It is native to moist mountain valleys of North America, but also popular in Europe dating to the 1600s.

USES
Culinary

Potherb

Edible landscaping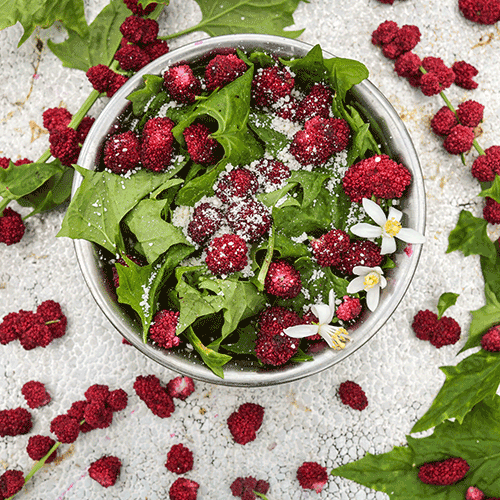 Direct sow several weeks before last frost of spring; succession plant until midsummer.

Sow seeds 1/4 inch deep.

Ideal germination temperature ranges between 45- 75 F.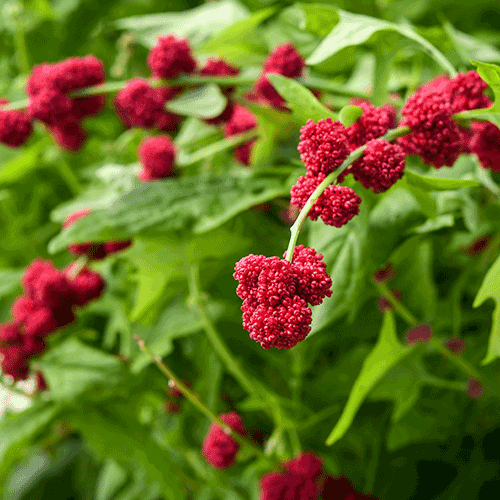 Sow seeds 1 inch apart, finally thinning to 6-12 inches apart.

Plants have average water needs.

Mature plants typically reach about 18 inches tall.

Harvest red berries in summer to early fall.

Remove spent blooms to prevent seed formation and control spreading, as these plants readily self seed.
PESTS/SPECIAL CONSIDERATIONS
A generally pest- and disease-free plant.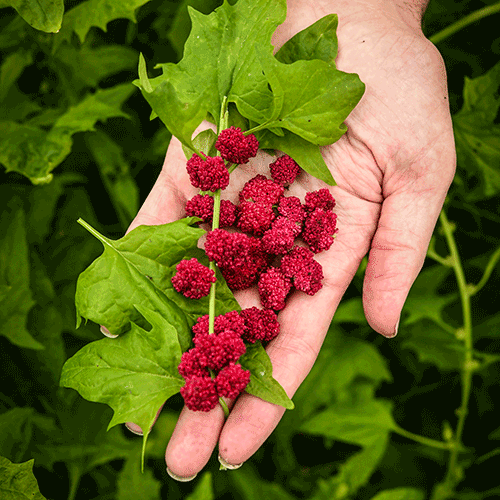 Saving sunflower seeds is very easy!
These plants very easily self sow; one can ensure a steady supply of plants for next season simply by allowing the fruit to mature and remain on the plant, as the seeds wil drop and self sow.

To save your own Chenopodium capitatum seeds, simply allow the berries to mature and become very soft. Spread the small seeds on a paper towel and allow to dry.

Save seeds in a cool, dark, dry location and sealed in a zipper-lock bag or glass jar.