How To Grow and Save Seed Of Sweet Pea
---
Latin name Lathyrus odoratus is an annual member of the legume, or bean, family. These gorgeous ornamentals are a staple in cottage gardens and look amazing in floral arrangements, but please use caution as all parts of the plant are poisonous.
---
HISTORY
Native to parts of the Mediterranean, specifically Sicily, Cyprus, and the Aegean Islands. A cottage favorite, especially beloved for its incredible fragrance.

USES
Ornamental

Beds, borders, containers, cottage garden, cut flower garden/production

NOTE: All parts of the plant are poisonous.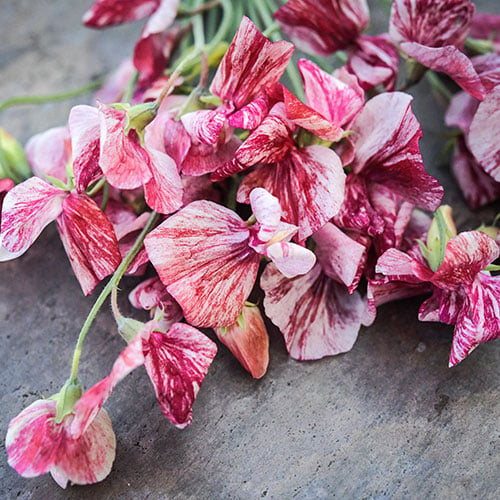 Soak seeds in warm water for 24 hours before planting.

Direct sow 3-4 weeks before last frost (preferred) or start indoors 4-6 weeks before transplanting out.

Plant seeds 1/4 to 1/2 inch deep.

Ideal germination temperature is 55-65 F.

Seeds germinate in 14-21 days.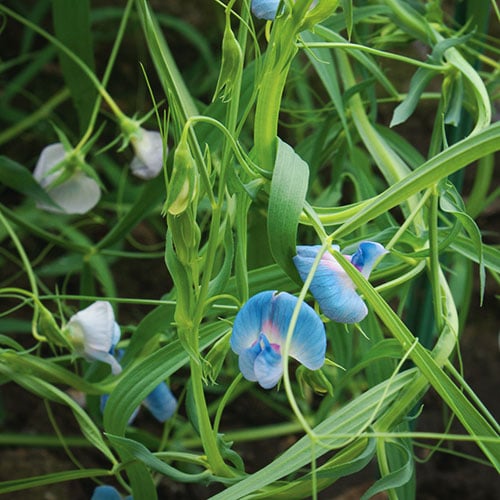 Provide rich, well-drained soil and adequate moisture.

Pinch main growing stem when plants are 6 inches tall to encourage better branching.

Provide trellising.

Keep deadheaded to encourage continued blooming.
PESTS/SPECIAL CONSIDERATIONS
Aphids are a pest of sweet pea and will transmit virus.

Prevent aphids by encouraging beneficials such as ladybugs.

Powdery mildew can be a problem as well; be sure to space plants adequately to promote good air flow.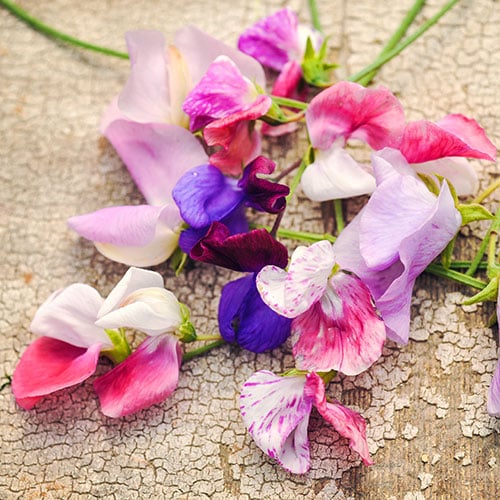 A very easy seed-saving crop!

Simply allow the pods, which resemble small pea pods, to turn brown and dry on plants.

Harvest seeds and store in a cool, dry, dark place.