Growing and Saving the Seed Of Tong Ho
---
Latin name Glebionis coronaria, formerly Chrysanthemum coronarium, has extra-large leaves and beautiful edible flowers and is a favorite in China. Leaves are thick, crunchy, savory and scrumptious. The beautiful 3-inch flowers are a gourmet delicacy. Try them lightly fried tempura style, atop salads, or as tea.
---
HISTORY
It hails from the Mediterranean and spread to East Asia, where it is cultivated and naturalized!

USES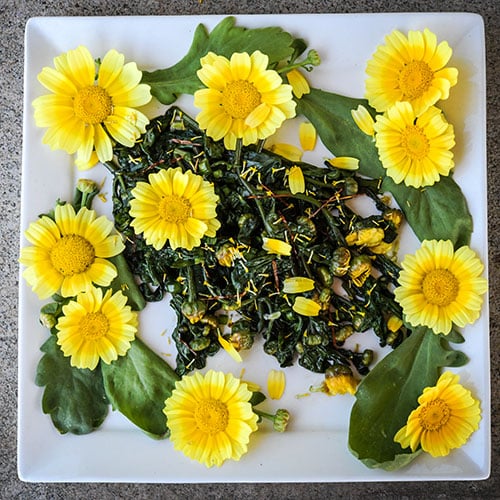 Surface sow in place in cool spring conditions after danger of frost, or in cool fall conditions before danger of frost.

Germinates best at 65-70 F.

Plant in rich, moist, well-drained soil.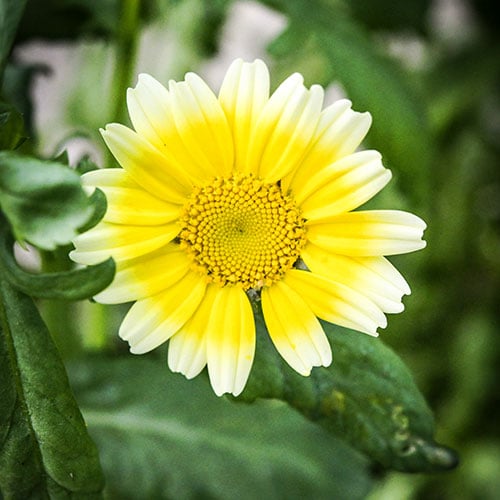 Space plants 8-18" apart.

Harvest leaves when plants are about a foot tall or gather new growth.

Will make very attractive daisy-like flowers.
PESTS/SPECIAL CONSIDERATIONS
Grows well in cool weather and will prematurely flower when too warm.

Generally does not suffer from any diseases or pests.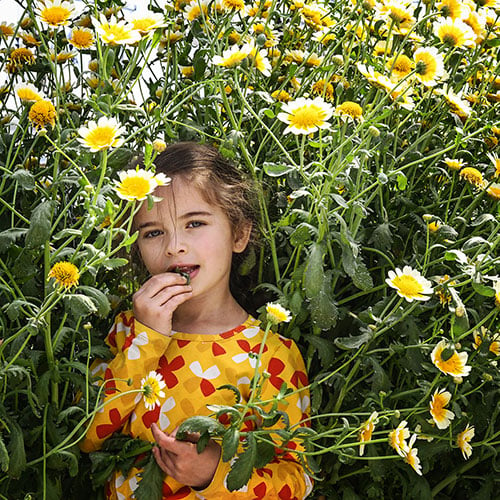 Allow flowers to dry on the plant and mature into seed heads.

Once brown and dry and seeds have begun to drop, harvest flower heads and lay on screens in a well-ventilated area to dry further on all sides. This may take up to a week, depending on weather conditions.

When harvesting, break seed heads apart, separate chaff from seeds and store in an airtight container in a cool, dark location (such as your kitchen pantry or fridge).