How To Grow and Save Seed Of Wallflower
---
Latin name Cherianthus allionii is a biennial member of the mustard family. A delightful wildflower in sunset colors.
---
HISTORY
Native to Europe, this is a popular and widespread wildflower.

USES
Ornamental

Beds, borders, containers, cottage garden, rock walls

Attracts bees and bumblebees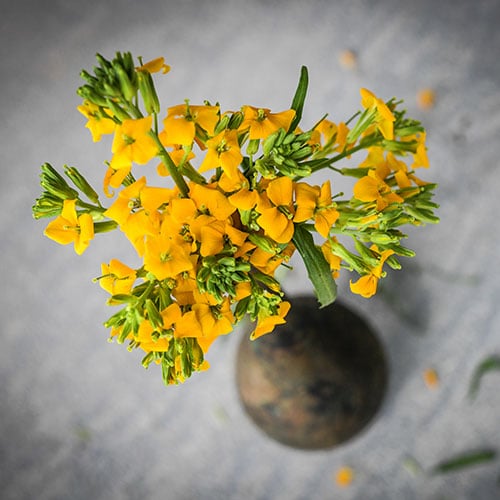 Seeds germinate in 14 days.

Sow seeds indoors 4-6 weeks before last frost and transplant outdoors after last frost, or direct seed after last frost has passed.

Surface sow seeds and gently press into soil, as seeds require light for germination.

Ideal germination temperature is 65-70 F.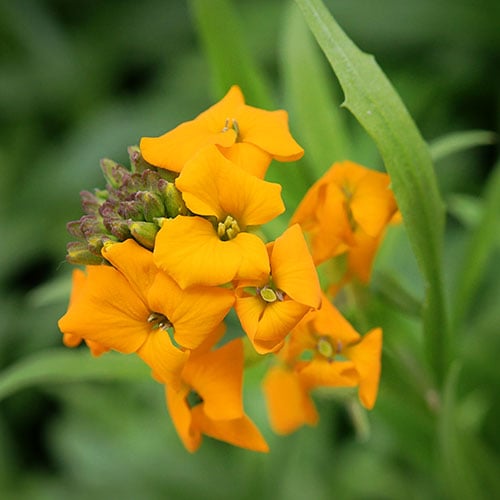 Prefers full sun to part shade.

Provide moist soil; plants prefer high pH, alkaline soil.

Space plants 6 inches apart.

Plants usually range between 1/2 - 2 feet in height.
PESTS/SPECIAL CONSIDERATIONS
Susceptible to leafhopper and white fly; treat with organic insecticidal soap.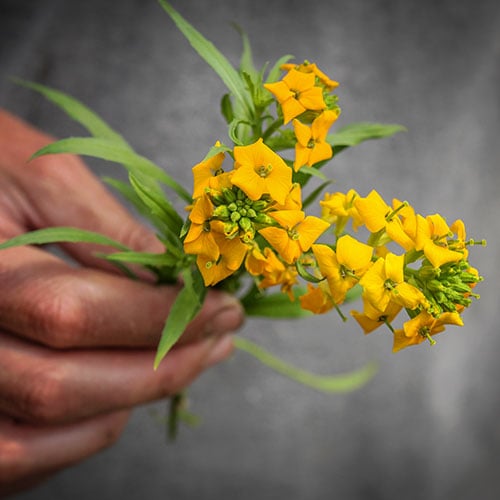 The seeds will be produced in small pods after flowers fade.

Allow pods to turn brown and carefully hand pick seeds.

Some people choose to harvest when pods are slightly damp in order to avoid shattering the pods.

Store in a cool, dark, dry place.